Donald Trump's decision to skip swearing-in on 20 Jan is 'a good thing', says Joe Biden
Trump, who has not appeared in public since the violent attack on the Capitol, will be the first incumbent president since Andrew Johnson not to attend his successor's inauguration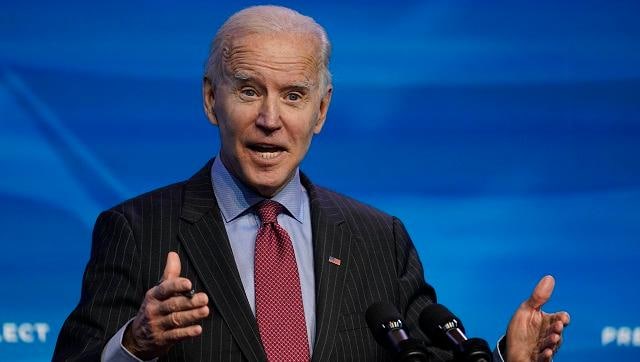 Washington: US President-elect Joe Biden welcomed Donald Trump's announcement on Friday that he won't attend the 20 January inauguration, calling it a "good thing."
"I was told on the way over here that he indicated he wasn't going to show up at the inauguration," Biden told reporters in Wilmington, Delaware.
"One of the few things he and I have ever agreed on," Biden said. "It's a good thing, him not showing up."
"He's been an embarrassment to the country," Biden said.
"He's not fit to serve," the president-elect added of Trump, who is facing the possibility of being impeached next week for inciting his supporters to storm the US Capitol.
"He exceeded even my worst notions about him," Biden said. "He's one of the most incompetent presidents in the history of the United States of America."
Biden said Vice-President Mike Pence would be welcome at his inauguration.
Biden's remarks came after Trump tweeted earlier Friday that he would not attend the inauguration.
"To all of those who have asked, I will not be going to the Inauguration on 20 January," Trump tweeted.
Traditionally, the incoming and outgoing presidents ride to the US Capitol together on Inauguration Day for the ceremony, a visible manifestation of the smooth change of leadership.
Biden will become president at noon on 20 January regardless of Trump's plans. But his absence represents one final act of defiance of the norms and traditions of Washington that he has flouted for four years.
Historian Douglas Brinkley said that while attending the inauguration "would be a wonderful olive branch to the country," he wasn't surprised by the decision.
"Donald Trump doesn't want to be in Washington as the second-fiddle loser standing on stage with Joe Biden," he said.
World
Looking to seize on momentum following a midterm election where voters widely rebuked tougher abortion restrictions, there's a renewed push at the White House to find ways to help women in states that have virtually outlawed or limited the treatment
World
The leaders have a long agenda for their Thursday meeting at the White House, including Iran's nuclear program, China's increasing assertiveness in the Indo-Pacific and growing concerns about security and stability in Africa's Sahel region. But, Ukraine will remain the main issue at the meeting
Politics
With Benjamin Netanyahu - who is known as a hawk on affairs concerning Palestine - being elected as the new prime minister of Israel, there is widespread concern that a fresh round of hostilities between Iran and Israel may be in the offing