Donald Trump-Xi Jinping honeymoon over: US sells arms to Taiwan, sanctions Chinese bank over North Korea
In a series of quick blows aimed at Beijing, US president Donald Trump's administration has seemingly reversed its China-policy.
In a series of quick blows aimed at Beijing, US president Donald Trump's administration has seemingly reversed its China policy, signalling a new tumultuous phase in the relations between the two world's biggest economies.
Within the span of a week, the Trump administration has imposed sanctions on a Chinese bank, two Chinese citizens and a shipping company for helping North Korea's nuclear and missile programmes. It also announced its plans to sell Taiwan $1.42 billion worth arms, placed China on its global list of the worst offenders in human trafficking and forced labour.
According to a CNN report, the cooling of relations between the two superpowers comes in contrast to Trump's 'unusually cordial' relations with Chinese president Xi Jinping in their first meeting in February, with the US president describing Xi as a "terrific person" with whom he had a "very good relationship."
The timing of the US onslaught, ahead of the 20th anniversary of Hong Kong's return to Beijing on 1 July and during Xi's visit, is seen as particularly provocative by US-China relations experts, according to a report in The Guardian.
"It is very symbolic and it is basically raining on Xi's parade in Hong Kong," The Guardian quoted Bill Bishop, a Washington-based China specialist, as saying.
The cooling relationship between Trump and Xi is being seen by experts as indicative of US' growing frustration over China's reluctance to deal with the North Korea missile crisis and de-escalate its presence in the South China Sea.
US-Taiwan arms deal
The US plans to sell Taiwan $1.42 billion in arms, the first such sale under the administration of Trump and a move sure to anger China, whose help the president has been seeking to rein in North Korea.
US state department spokeswoman Heather Nauert told reporters the administration had told Congress of the seven proposed sales on Thursday.
"It's now valued about $1.42 billion," she said.
Nauert said the sales showed the US "support for Taiwan's ability to maintain a sufficient self-defence capability", but there was no change to the US' long-standing "one China" policy, which recognises Beijing and not Taipei.
The US is the sole arms supplier to Taiwan, which China deems its own and has never renounced the use of force to bring the self-ruled island under its control.
Beijing has given Taiwan president Tsai Ing-wen the cold shoulder since she took power last year because she leads an independence-leaning ruling party and refuses to recognise the "one China" policy.
US targets Chinese bank over North Korea
The US imposed sanctions on a Chinese bank and a shipping company on Thursday for helping North Korea's nuclear and missile programs and accused a Chinese bank of laundering money for Pyongyang.
US treasury secretary Steve Mnuchin said the actions were designed to cut off funds that North Korea uses to build its weapons programme. "We will follow the money and cut off the money," he told a news conference.
A treasury department statement identified the bank as the Bank of Dandong and the firm as Dalian Global Unity Shipping Co Ltd. It identified the two individuals as Sun Wei and Li Hong Ri.
The sanctions imposed on the two Chinese citizens and the shipping company blacklists them from doing business with US-tied companies and people.
US foreign policy experts say Chinese companies have long had a key role in financing Pyongyang. However, Mnuchin said the action was not being taken to send China a message. "This wasn't aimed at China. We continue to work with them," he said.
China's ambassador to the US, Cui Tiankai, said China opposed the US using domestic laws to impose "long-arm jurisdiction" on Chinese companies or individuals, the official Xinhua news agency reported on Friday.
"If a Chinese company or individual has acted in a way that violates UN Security Council resolutions, then China will investigate and handle the issue in accordance with Chinese law," he told an event in Washington on Thursday evening.
'China among worst human trafficking offenders'
The US state department on Tuesday placed China on its global list of the worst offenders in human trafficking and forced labour, a step that could further aggravate tensions with Beijing.
The report said China convicted fewer sex and labour traffickers in the 12 months ended on 31 March than in the previous year, forcibly repatriated North Koreans without screening them for indicators of trafficking and handled most forced labour cases as administrative issues rather than criminal prosecutions.
Republican Representative Chris Smith, who authored the anti-trafficking law that mandated the state department report, called for sanctions against China as punishment for its record on human trafficking.
A response to growing US frustration?
US officials told Reuters this week that Trump was growing increasingly frustrated with China over its inaction on North Korea and bilateral trade issues, and is now considering possible trade actions against Beijing.
A senior White House official told reporters on Wednesday that China was "falling far short of what it could bring to bear on North Korea in terms of pressure."
The US attacks against China came as Trump was due to meet South Korean president Moon Jae-in at the White House on Thursday to discuss steps to push North Korean to abandon its weapons programmes, which have become an increasing threat to the US.
It also came after the US sanctioned a Chinese industrial machinery wholesaler, Dandong Hongxiang Industrial Development Co, in September for its ties to North Korea's nuclear programme, the first time Washington had taken such a step against a Chinese firm.
With inputs from Reuters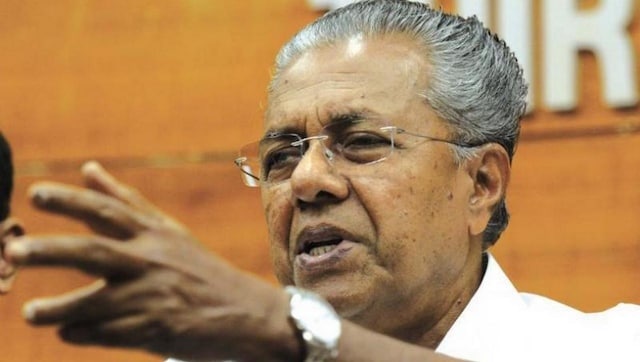 Politics
Along with welfare politics, the Left has also benefited from the significant shift in Kerala's political landscape with the rise of Hindu nationalism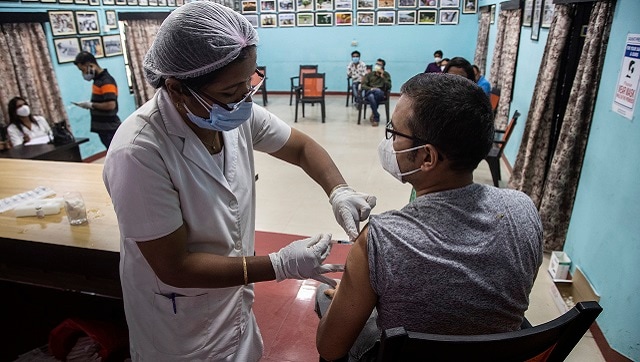 India
International media outlets are questioning why the Indian government did not do enough to secure COVID-19 vaccines for its citizens
Politics
In the recently-held West Bengal assembly polls, Byapari's remarkable story took another twist.