Donald Trump will be allowed to 'express', says new US communications director Anthony Scaramucci
President Donald Trump has appointed longtime supporter and smooth-talking financier Anthony Scaramucci as his administration's new communications director.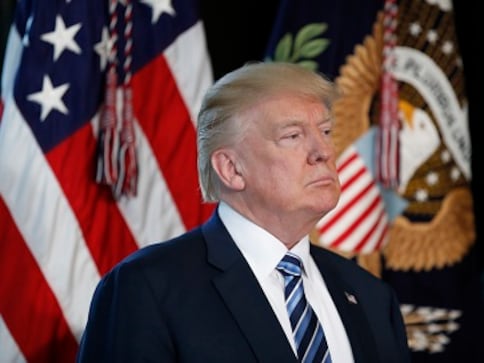 Washington: Seeing no end to the turbulent relationship he has had with the media, president Donald Trump has appointed longtime supporter and smooth-talking financier Anthony Scaramucci as his administration's new communications director.
Scaramucci, 53, currently serves as the senior vice president and chief strategy officer at the Export-Import Bank. He will officially begin in his new role on 15 August.
"In this capacity, he will oversee the entire communications operation, including message development and strategy. He will report directly to the president," the White House said.
His appointment preceded with the resignation of the most-known public face of the Trump administration, Sean Spicer, whose tenure as the White House press secretary was overshadowed by the controversies he often landed himself into.
His nearly six-month tenure began with a run-in with the US media over competing claims about the crowd size at Trump's inauguration and he was often mocked on popular television shows for his aggressive attitude towards journalists.
Spicer, who held the responsibility of the communications director after Mike Dubke quit in May, reportedly was unhappy with the choice for the post and told Trump he vehemently disagreed with Scaramucci's appointment.
Sean's deputy Sarah Huckabee Sanders would replace him.
Sanders said she was looking forward to work with the new communications director.
During his introductory appearance at the White House, Scaramucci appeared relaxed and expressed a desire to improve the Trump administration's relationship with the US media.
A Wall Street personal, Scaramucci said he is an incrementalist. "To say something overly bold or overly dramatic is unfair. What good entrepreneurs do is they start the day and they go through the process," he said indicating that he would like to work with the communications team.
Scaramucci praised Trump and said he was "proud" to join his administration. "The ship is going in the right direction. I think we've got the direction very, very clearly," he told reporters at the White House after his appointment on Friday.
He gave an indication of his way of operation and said the US president needs to express his own identity.
"The president himself is always going to be the president. I was in the Oval Office with him earlier on Saturday, and we were talking about letting him be himself, letting him express his full identity," he said.
He said Trump would ultimately win the healthcare fight.
"The president has really good karma. And the world turns back to him, I think as members of Congress get to know him better and get comfortable with him, they're going to let him lead them to the right things for the American people."
Trump in a statement said: "Anthony is a person I have great respect for, and he will be an important addition to this administration. He has been a great supporter and will now help implement key aspects of our agenda while leading the communications team."
The US president said he was "grateful" to Spicer on behalf of his administration. "I wish him continued success as he moves on to pursue new opportunities. Just look at his great television ratings."
Business
On Friday, Wall Street closed out its best month since November 2020. Investors' sentiments are high in US and Asia. However, major Asian economies like China and Japan faltered in factory activity
World
The confrontation came as officials warned of an upsurge in threats against federal agents in the days following a search of former President Donald Trump's Mar-a-Lago estate in Florida
World
People familiar with the matter say that the search relates to an ongoing Justice Department investigation into the discovery of classified material in boxes of White House records the National Archives and Records Administration recovered from Mar-A-Lago earlier this year