Donald Trump touts American sovereignty during United Nations General Assembly speech, rejects 'ideology of globalism'
Donald Trump also blasted unfair trade practices around the world, saying America believes trade must be fair and reciprocal and the US will no longer be taken advantage of by anyone.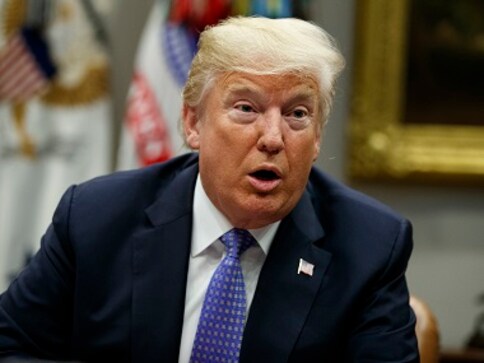 United Nations:  President Donald Trump on Tuesday touted American sovereignty as he addressed world leaders at the United Nations General Assembly (UNGA), saying the US rejects the ideology of "globalism" and embraces the doctrine of "patriotism" and will always choose independence over global governance.
"America is governed by Americans. We reject the ideology of globalism, and we embrace the doctrine of patriotism. Around the world, responsible nations must defend against threats to sovereignty not just from global governance, but also from other, new forms of coercion and domination," Trump said in his second address to the UNGA's annual General Debate that opened on Tuesday.
He said the US believes that when nations respect the rights of their neighbours and defend the interests of their people, they can better work together to secure the blessings of safety, prosperity and peace.
As leaders from 193 UN member gathered in the iconic UNGA hall for the annual high-level session, Trump said each UN member and its leader is the emissary of a distinct culture, a rich history and a people bound together by ties of memory and tradition.
"That is why America will always choose independence and cooperation over global governance, control, and domination. I honour the right of every nation in this room to pursue its own customs, beliefs, and traditions. The United States will not tell you how to live, work, or worship. We only ask that you honour our sovereignty in return," he said.
Trump also blasted unfair trade practices around the world, saying America believes trade must be fair and reciprocal and the US will no longer be taken advantage of by anyone.
"For decades, the United States opened its economy, the largest by far on Earth, with few conditions. We allowed foreign goods from all over the world to flow freely across our borders," he said.
He accused nations of not granting America free and reciprocal access to their markets in return.
"Even worse, some countries abused their openness to dump their products, subsidise their goods, target our industries, and manipulate their currencies to gain unfair advantage over our country," he said, adding that this resulted in the US trade deficit ballooning to nearly $800 billion a year.
"For this reason we are systematically renegotiating broken and bad trade deals," he said as he cited last month's "groundbreaking" US-Mexico trade agreement.
Trump also lashed out countries that were admitted to the World Trade Organisation (WTO) but who have violated "every single principle" on which the organisation is based.
"While the United States and many of the nations played by the rules, these countries use government-run industrial planning and state-owned enterprises to rig the system. They engaged in relentless product dumping, forced technology transfer, and the theft of intellectual property," he said.
Putting the blame on China, Trump said the US lost over three million manufacturing jobs and 60,000 factories after Beijing joined the WTO.
"Those days are over. We will no longer tolerate such abuse. We will not allow our workers to be victimised, our companies to be cheated, and our wealth to be plundered and transferred. America will never apologize for protecting its citizens," he said.
Hitting out at China, Trump said his administration has announced tariffs on another $200 billion in Chinese-made goods, bringing the total so far to $215 billion.
"I have great respect and affection for the president of China, but I have made clear that our trade imbalance is just not acceptable. The market distortions and the way that they deal cannot be tolerated," he said.
World
The new law lifts the statute of limitations for a one-year period on civil claims for sexual offences
World
Last year, the 2021 edition of the India-US joint military exercise took place at the Joint Base Elmdorf Richardson in Alaska. In the 18th edition of Yudh Abhyas, US Army personnel from the 2nd Brigade of the 11th Airborne Division and Indian Army personnel from the Assam Regiment are participating
World
Pakistan, however, was retained on the blacklist, since it already figured in last year's list of all Countries of Particular Concern. Blinken also kept on the blacklist from last year other countries such as Eritrea, Iran, Myanmar, North Korea, Russia, Saudi Arabia, Tajikistan and Turkmenistan