Donald Trump to pitch for need to tackle radical Islam during maiden foreign trip to Saudi Arabia
US president Donald Trump would begin his maiden foreign trip with a visit to Saudi Arabia later this week.
Washington: US president Donald Trump would begin his maiden foreign trip with a visit to Saudi Arabia later this week where he would pitch for the need to tackle radical Islam ideology.
"He (Trump) will meet and have lunch with leaders of more than 50 Muslim countries where he will deliver an inspiring, yet direct speech on the need to confront radical ideology and his hopes, the president hopes for a peaceful vision of Islam to dominate across the world," US National Security Advisor HR McMaster told reporters during at the White House on Tuesday.
"The speech is intended to unite the broader Muslim world against the common enemies of all civilisation and to demonstrate America's commitment to our Muslim partners," he said while giving details of Trump's itinerary for his visit.
The US president will be welcomed by Saudi King Salman.
McMaster said Trump will participate in a signing ceremony of several agreements that will further solidify US-Saudi security and economic cooperation.
The president and the first lady will also join members of the Saudi royal family for an official dinner.
Bilateral meeting are scheduled between Trump and Gulf Cooperation Council leaders, besides meetings with Gulf state leaders, he said.
Trump will also inaugurate a new centre intended to fight radicalism and promote moderation.
"By establishing and operating this centre, our Muslim friends, including Saudi Arabia, are taking a firm stand against extremism and those who use a perverted interpretation of religion to advance their criminal and political agendas," the NSA said.
From Saudi Arabia, Trump would travel to Jerusalem, where he will meet Israeli President Rivlin and Prime Minister Benjamin Netanyahu and lay a wreath at Yad Vashem.
The next day, he would meet Palestinian Authority President Mahmoud Abbas in Bethlehem and convey America's interest to facilitate an agreement that ends the conflict in the region.
"He will urge Palestinian leaders to take steps that will help lead to peace. He will visit the Church of the Holy Sepulcher and say a prayer at the Western Wall," McMaster said.
The next destination would Rome and the Vatican, where Trump will meet the Pope.
"He looks forward to celebrating the rich contributions of Catholics to America and to the world, and to discussing a range of issues of mutual concern," he said.
From Rome, Trump would fly to to Brussels to meet leaders of the European Union and of the European Council.
From Brussels, Trump would travel to Sicily for the G-7.
"Throughout the summit, he will meet bilaterally with leaders, including the Italian prime minister. In the formal meetings, he will press America's economic agenda and call for greater security cooperation," McMaster said.
On the first night of the summit, he will also attend a concert performed by the La Scala Philharmonic Orchestra, followed by a leaders' dinner hosted by the president of Italy.
Find latest and upcoming tech gadgets online on Tech2 Gadgets. Get technology news, gadgets reviews & ratings. Popular gadgets including laptop, tablet and mobile specifications, features, prices, comparison.
World
'In protecting our Constitution and our democracy, we will act with urgency, because this president represents an imminent threat to both,' Pelosi said
World
In the House, the number three Republican Liz Cheney said she would be voting to impeach, and called Trump's actions "a betrayal" of his office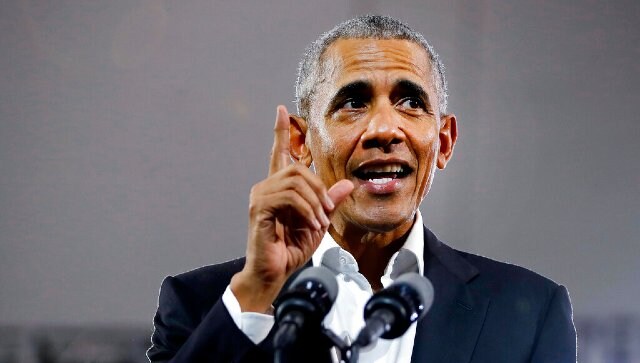 World
The former US president made the remarks on the eve of the crucial elections in Georgia where both the seats, and ultimately the control of the Senate, are up for grabs