Donald Trump to not act against top Justice Department officials, says White House after release of declassified memo
Donald Trump is not considering firing top Justice Department officials, the White House said on Monday, amid allegations of bias and fears of a presidential purge
Washington: Donald Trump is not considering firing top Justice Department officials, the White House said on Monday, amid allegations of bias and fears of a presidential purge.
After Trump accused top FBI and Justice officials of carrying out a "witch hunt" in their investigation of his presidential campaign, spokesman Raj Shah tamped down speculation about the future of several officials.
There is "no consideration about any personnel moves at the Department of Justice," he said aboard Air Force One.
Last week a Republican-authored memo accused law enforcement officials of bias in their investigation into Trump campaign contacts with Russia during the 2016 election.
In defiance of his own FBI director and Justice Department, Trump declassified the four-page document, which implies malfeasance and partisanship at the very top of American law enforcement.
"The top Leadership and Investigators of the FBI and the Justice Department have politicised the sacred investigative process in favor of Democrats and against Republicans" Trump tweeted.
While adding that the "Rank & File are great people!," Trump's tweet fueled speculation that he may soon try to fire Mueller or the man overseeing the investigation deputy attorney general Rod Rosenstein.
Previously, Trump has fired other top officials involved in overseeing the investigation, including former FBI director James Comey.
Arts & Culture
The role of the Sackler family and their company, Purdue Pharma, in developing the prescription painkiller OxyContin is familiar territory. Gibney's film digs into the aftermath, including the push to get doctors to overprescribe the medication and the company's use of former government regulators to cripple serious oversight.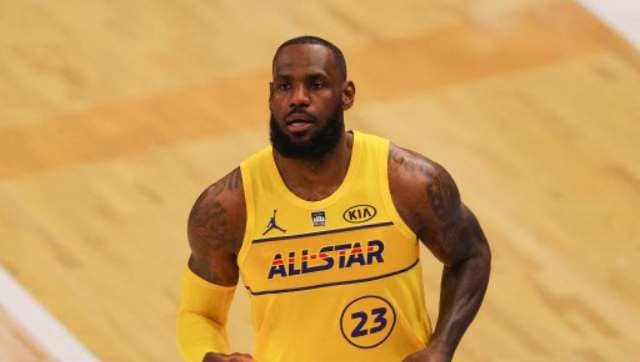 Sports
LeBron James took down his tweet hours later, explaining his post was "being used to create more hate". Conservative pundits accused him of racism and irresponsible behaviour over the tweet which was about the shooting of 16-year-old Ma'Khia Bryant by a policeman.
World
Jenner – the former Olympic gold medalist and reality TV personality – is a Republican and supported Trump in 2016. She later criticized his administration for some discriminatory actions against transgender people, but has failed to convince many trans-rights advocates that she is a major asset to their cause.