Donald Trump withdraws from Paris climate deal: All you need to know about the accord
Four months after negotiating a global climate agreement in Paris, government officials are coming to New York on Friday to sign the pact in a ceremony at the United Nations
Editor's Note: The United States will withdraw from the international climate agreement known as the Paris accord, President Trump announced on Thursday. Here are some of the key elements of the Paris deal, which is the first agreement requiring all countries to join the fight against global warming. This article was originally published on 21 April, 2016. 
Temperature goal
The objective of the agreement is to keep the global temperature rise "well below" 2°C (3.6°F) compared with pre-industrial times. At that level, scientists believe the worst effects of climate change can be avoided. The agreement also includes an aspirational goal of limiting the temperature rise to 1.5°C (2.7°F). Temperatures have already risen by almost 1°C (1.8°F) since the industrial revolution.
Individual targets
Countries are required to set national targets for reducing or reining in their greenhouse gas emissions. Those targets aren't legally binding, but countries must report on their progress and update their targets every five years. The first cycle begins in 2020. Only developed countries are expected to slash their emissions in absolute terms. Developing nations are "encouraged" to do so as their capabilities evolve over time.
Transparency
There is no penalty if countries miss their emissions targets. Instead, the agreement relies on transparency rules to motivate countries to fulfill their pledges. All countries must report on their efforts to reduce their emissions. But some "flexibility" is allowed for developing countries that need it, which was a key demand from China.
Money
The agreement says wealthy countries should continue to offer financial support to help poor countries reduce their emissions and adapt to climate change. It also encourages other countries to pitch in on a voluntary basis. That paves the way for emerging economies such as China to contribute, even though it doesn't require them to do so. Actual dollar amounts were kept out of the agreement itself, but wealthy nations had previously pledged to provide $100 billion annually in climate finance by 2020.
Loss and damage
In a victory for small island nations threatened by rising seas, the agreement includes a section recognising "loss and damage" associated with climate-related disasters. The US long objected to addressing the issue in the agreement, worried that it would lead to claims of compensation for damage caused by extreme weather events. In the end, the issue was included, but a footnote specifically stated that loss and damage does not involve liability or compensation.
Withdrawal
The agreement will enter into force 30 days after 55 countries accounting for at least 55 percent of global greenhouse gas emissions have completed the ratification process. It's possible to withdraw from the treaty, but not in the first three years after it enters into force. There's also a one-year notice period, so the earliest a country could drop out is four years after the agreement has come into effect.
World
Bhupender Yadav said the partnership between India and the US will help strengthen climate action.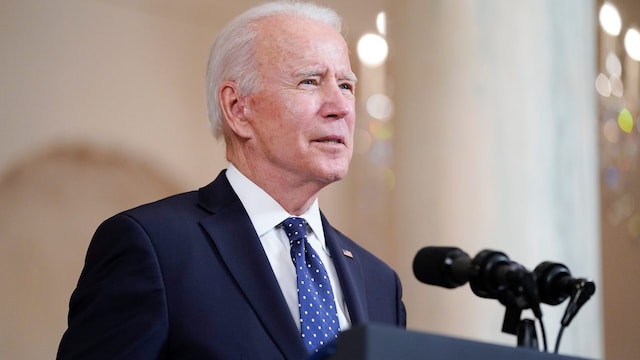 World
UN Secretary-General Antonio Guterres had earlier asked the US and China to repair their relationship to avoid a potential Cold War
India
John Kerry has asked the Indian government to raise its 'climate ambitions' further and that US wants to work closely with India and do whatever it can to help