Donald Trump speech in Riyadh: Demonising Iran will only further deepen Shia-Sunni schism
On his ongoing first state visit, Donald Trump delivered a message to the Muslim world in a speech to 50 Arab and Muslim readers in Riyadh
On his ongoing first state visit, Donald Trump delivered a message to the Muslim world in a speech to 50 Arab and Muslim readers in Riyadh. Termed in some quarters as being 'politically correct' and 'uncharacteristically inoffensive', the US president appeared to have hit all the right notes with his audience. And this isn't limited to the nine references to god that Trump made over the course of his address.
Veering between the George W Bush-esque "This is a battle between Good and Evil" and the more measured and considered Barack Obama-esque "This is not a battle between different faiths, different sects, or different civilisations", Trump trod brand new — for him at least — statesman-like turf with such lines as:
"When we see the scenes of destruction in the wake of terror, we see no signs that those murdered were Jewish or Christian, Shia or Sunni. When we look upon the streams of innocent blood soaked into the ancient ground, we cannot see the faith or sect or tribe of the victims — we see only that they were Children of God whose deaths are an insult to all that is holy."
Deep. Touching. Perhaps even moving.
But the president would go on to throw water all over his newfound statesman-like stature with what would follow.
"But no discussion of stamping out this threat would be complete without mentioning the government that gives terrorists all three — safe harbour, financial backing, and the social standing needed for recruitment. It is a regime that is responsible for so much instability in the region," he said. To the untrained eye, this would look like a reference to Pakistan. "I am speaking of course of Iran." Close, but no cigar.
Something seems amiss. As The Independent noted, "he blamed Iran — rather than (Islamic State) — for 'fuelling sectarian violence', pitied the Iranian people for their "despair" a day after they had freely elected a liberal reformer as their president... The Shiite Hezbollah were condemned. So were the Shiite Yemenis. Trump's Sunni Saudi hosts glowed with warmth at such wisdom." After his shopping list of charges against Tehran, Trump finally called on 'all nations of conscience' (like Saudi Arabia and Pakistan presumably) to 'work together to isolate Iran'.
Taking sides in the Saudi Arabia-Iran dispute is not new, however, for a speech — at the outset of which, themes like peace, prosperity and partnership were bandied about — to take such an anti-Shia turn, while not unexpected, does little to inspire much faith in Trump's idea of regional peace and partnership. Iran-Saudi rivalries have stemmed from the Shia-Sunni rivalry. By extolling the virtues of Saudi Arabia (conveniently forgetting to mention that it is the home of Wahhabism that drives some of the world's most virulent terrorist groups, and a financier of many of those) while demonising Iran, Trump may have further widened the regional Shia-Sunni schism.
And the following caveat cannot have gone down well in Tehran either:
"(The newly-signed US-Saudi agreement) includes the announcement of a $110-billion Saudi-funded defence purchase — and we will be sure to help our Saudi friends to get a good deal from our great American defence companies. This agreement will help the Saudi military to take a greater role in security operations."
Coming at a time when Trump is doing all he can to roll back the nuclear deal painstakingly put together by the previous administration, expect Iran not to take this latest missive lying down.
Find latest and upcoming tech gadgets online on Tech2 Gadgets. Get technology news, gadgets reviews & ratings. Popular gadgets including laptop, tablet and mobile specifications, features, prices, comparison.
Lifestyle
'As I read Emily Ratajkowski's tale, I thought of many of the stories I had heard amongst the models I had interviewed that struck a similar chord,' writes Manjima Bhattacharjya in her monthly column, 'Curious Fashion'
Entertainment
While there's no doubt that online shows entertained and even comforted us during these trying past few months, there's also no doubt that they'll never match up to the experience of watching a concert in person. And sadly, they don't seem to be matching up in terms of income for artists either.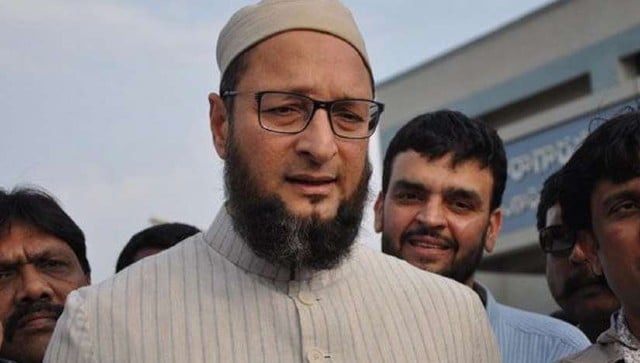 India
"Anyone who thinks Owaisi is going to bring in positive change for Muslims, is living in a fool's paradise," writers the editor of India's oldest Muslim news website