Donald Trump slams US Congress' COVID-19 relief package, says too much money being sent to foreign countries
'I am asking Congress to get rid of the wasteful and unnecessary items from this legislation and to send me a suitable bill' Trump said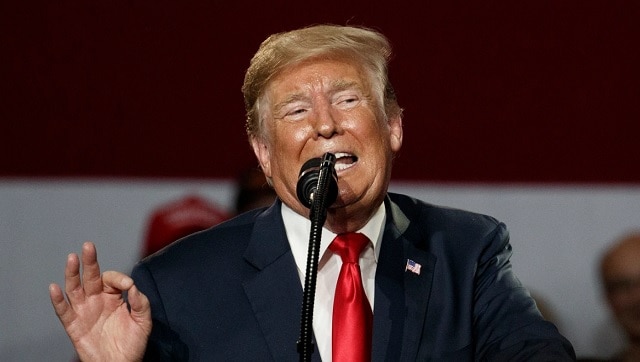 Washington: President Donald Trump is blasting the bipartisan USD 900 billion pandemic relief package that Congress just passed and is suggesting that he may not sign it.
Trump complained in a video that he tweeted out Tuesday night that the bill delivered too much money to foreign countries, but not enough to Americans.
The bill provides for a USD 600 payment to most Americans, but Trump said he is asking Congress to amend the bill and "increase the ridiculously low USD 600 to USD 2,000, or USD 4,000 for a couple. I am also asking Congress to get rid of the wasteful and unnecessary items from this legislation and to send me a suitable bill."
World
Looking to seize on momentum following a midterm election where voters widely rebuked tougher abortion restrictions, there's a renewed push at the White House to find ways to help women in states that have virtually outlawed or limited the treatment
World
Trump's comments came after Twitter's new owner, Elon Musk, said he would reveal how Twitter engaged in 'free speech suppression' leading up to the 2020 election
World
The tax fraud case is the only trial to arise from the three-year investigation of Trump and his business practices by the Manhattan district attorney's office