Donald Trump slams Hillary Clinton, Democrats over new leaked dossier, calls it a 'disgrace'
US president Donald Trump has slammed his Democratic presidential rival Hillary Clinton after news reports appeared that her campaign had funded research that resulted in a dossier which contained allegations that he had links with the Russians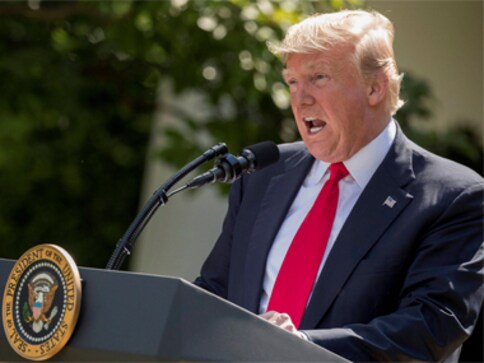 Washington: US president Donald Trump has slammed his Democratic presidential rival Hillary Clinton after news reports appeared that her campaign had funded research that resulted in a dossier which contained allegations that he had links with the Russians.
"It's a disgrace. It's a very sad commentary on politics in this country," Trump told reporters at the White House on Wednesday.
First reported by The Washington Post, the dossier prepared by former British intelligence officer Christopher Steele and Fusion GPS has now has become a central focus of ongoing congressional probes into Russian election interference during the 2016 general election.
"I think it's very sad what they've done with this fake dossier. It was made up, and I understand they paid a tremendous amount of money, and Hillary Clinton always denied it. The Democrats always denied it. Now only because it's going to come out in a court case, they said, yes, they did it. They admitted it, and they're embarrassed by it," Trump said.
He said the whole Russian thing has now turned out to be a hoax. "This was the Democrats coming up with an excuse for losing an election... They didn't know what to say, so they made up the whole Russia hoax. Now it's turning out that the hoax has turned around. And you look at what's happened with Russia, and you look at the uranium deal, and you look at the fake dossier. So that's all turned around," he said in response to another question.
Trump liked the uranium sale to Russia with Watergate. "The way it was done, with tremendous amounts of money being passed, I actually think that's Watergate, modern age," he said.
According to The Hill, the news has created a problem for Democrats, as the report shows the Democratic presidential campaign funded a foreign spy's opposition research — an accusation similar to complaints that Democrats have brought against Trump's campaign.
The Republican National Committee chairwoman Dana McDaniel told Fox News that it is incredibly concerning that the DNC and the Clinton campaign funded this Fusion GPS through a third party. "They touted this fake Russia dossier through Washington, tried to push it into news outlets. It ended up being the basis of some of the Comey investigation," she alleged.
"They never owned up to the fact that they were behind it. They've lied about it, now they're playing hot potato. We need to get to the bottom of why they did this, how they funded it. And there's a lot of questions that need to be answered by the Clinton campaign and the DNC," she said.
The Washington Post said Clinton and top officials of her presidential campaign were largely silent in response to the damaging revelation.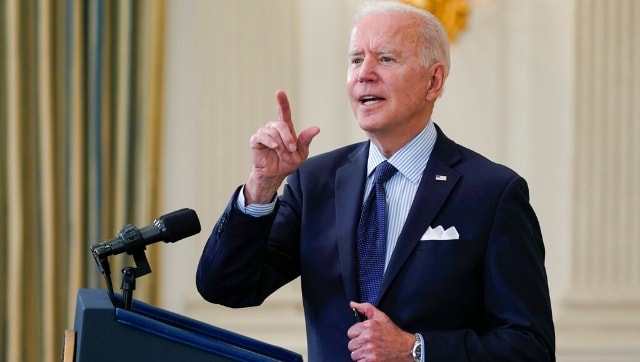 World
The remark comes in the wake of the announcement of the formation of a new interim government in Kabul by the Taliban
World
The financial drain from a sprawling counterterrorism campaign has been vast, fueling the military's budgets even years after major combat in Afghanistan and Iraq ended
India
A group of people, who were not at all a party in the matter, were indulging in hate campaign in the social media platforms to add fuel to the fire and thus disrupt communal harmony in the southern state, VD Satheesan, Leader of Opposition in the state Assembly, said.