Donald Trump says he'd 'love to' talk to Robert Mueller, wants to be 'treated fairly'
President Donald Trump says he would 'love to' speak to special counsel Robert Mueller in the Russia probe but tells reporters he wants to ensure he'd be 'treated fairly.'
Washington: President Donald Trump says he would "love to" speak to special counsel Robert Mueller in the Russia probe but tells reporters he wants to ensure he'd be "treated fairly."
Speaking to reporters on the South Lawn on Friday, Trump again expressed interest in consenting to an interview.
The president says, "I would love to go. Nothing I want to do more." But he says he needs to "find that we're going to be treated fairly because everybody sees it now and it's a pure witch hunt."
Trump is being advised now by former New York City Mayor Rudy Giuliani.
Giuliani has warned Trump against sitting down for an interview with Mueller and has suggested the president needs to place limits on his level of cooperation.
Trump, speaking to reporters Friday, suggested that Giuliani had misspoken about reimbursements to the president's personal lawyer, Michael Cohen, for payments to porn star Stormy Daniels as part of a nondisclosure agreement.
Trump said Giuliani "is a great guy but he just started a day ago." He said the former New York City mayor is "learning the subject matter."
The president added that "virtually everything" reported about the payments were wrong. He did not elaborate.
Giuliani said this week that Trump knew about Cohen's 2016 payment to porn actress Stormy Daniels and that Trump had repaid Cohen through monthly retainers.
Trump had previously denied knowing about the payments.
Trump is insisting that his reimbursement of a 2016 hush payment to porn actress Stormy Daniels had nothing to do with his election campaign.
But the surprise revelation of the president's payment clashed with his past statements, and has created new legal headaches and stunned many in the West Wing.
White House aides were blindsided when Trump's recently added attorney, Rudy Giuliani, said Wednesday night that the president had repaid Michael Cohen for $130,000 that was given to Daniels to keep her quiet before the 2016 election about her allegations of an affair with Trump. Giuliani's revelation seemed to contradict Trump's past statements.
World
The vaccine is easy to store between 2 and 8 degrees Celsius. It is also expected to cost less than $10.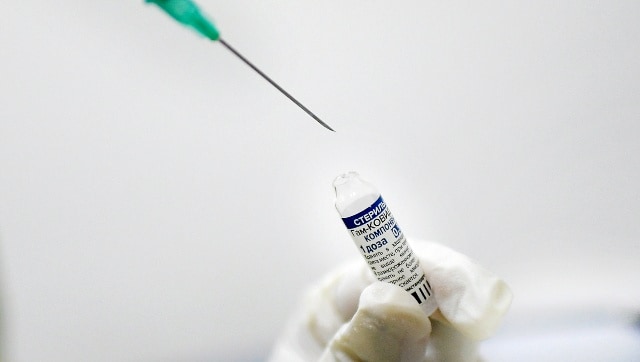 World
The Russian vaccine has been approved for use in over 60 countries, but the European Medicines Agency and the US Food and Drug Administration have not okayed it yet
Arts & Culture
Red Sparrow, published in 2013, was a neo-Cold War tale that introduced readers to CIA man Nathaniel Nash and to the former Russian ballerina Dominika Egorova, recruited by her uncle as a 'sparrow,' trained in the art of 'sexpionage - sexual entrapment, carnal black-mail, moral compromise.'