Donald Trump sacks Rex Tillerson as US secretary of state; CIA director Mike Pompeo to take over
Top diplomat Rex Tillerson will no longer serve as the US secretary of state, President Donald Trump revealed in a tweet on Tuesday.
Top diplomat Rex Tillerson will no longer serve as the US secretary of state, President Donald Trump revealed in a tweet on Tuesday.
Mike Pompeo, Director of the CIA, will become our new Secretary of State. He will do a fantastic job! Thank you to Rex Tillerson for his service! Gina Haspel will become the new Director of the CIA, and the first woman so chosen. Congratulations to all!

— Donald J. Trump (@realDonaldTrump) March 13, 2018
Trump announced that CIA director Mike Pompeo would replace Tillerson at the US state department. Gina Haspel, the deputy director of CIA, will take over Pompeo's post.
According to The Washington Post, Trump asked Tillerson to step aside on Friday, after which the diplomat cut short his trip to Africa to return to Washington on Monday.
Quoting a press release by Trump, The Washington Post reported that the president praised both Pompeo and Haspel while adding that "a great deal has been accomplished over the last fourteen months" (with Tillerson).
After the announcement, Trump went on to tell reporters that he made the decision to remove Tillerson "by myself." The president added that Tillerson will be "much happier now," and that he appreciates his the service.
Trump said he and Tillerson had been "talking about this for a long time," and they had disagreed on issues like the Iran deal.
Tillerson's ouster comes a day after he publicly blamed Russia for ordering a nerve agent attack on a Russian former double agent in the UK.
Since Tillerson assumed the post in February 2017, the top diplomat and Trump often grabbed headlines over disagreements on various subjects.
In December, when reports suggested that Trump was planning to replace Tillerson with Pompeo, Trump rubbished the claims.
The media has been speculating that I fired Rex Tillerson or that he would be leaving soon - FAKE NEWS! He's not leaving and while we disagree on certain subjects, (I call the final shots) we work well together and America is highly respected again!https://t.co/FrqiPLFJ1E — Donald J. Trump (@realDonaldTrump) December 1, 2017
Undersecretary of State for Public Diplomacy Steve Goldstein said that Trump never explained to Tillerson the reason why he was fired.
Goldstein further added that Tillerson "had every intention of staying" in the job because he felt he was making critical progress in national security.
Meanwhile, AFP quoted a senior official as saying on Tuesday that Trump wanted to change up his Cabinet team before launching high-stakes negotiations with North Korea.
"The president wanted to make sure to have his new team in place in advance of the upcoming talks with North Korea," the official said.
With inputs from agencies
Find latest and upcoming tech gadgets online on Tech2 Gadgets. Get technology news, gadgets reviews & ratings. Popular gadgets including laptop, tablet and mobile specifications, features, prices, comparison.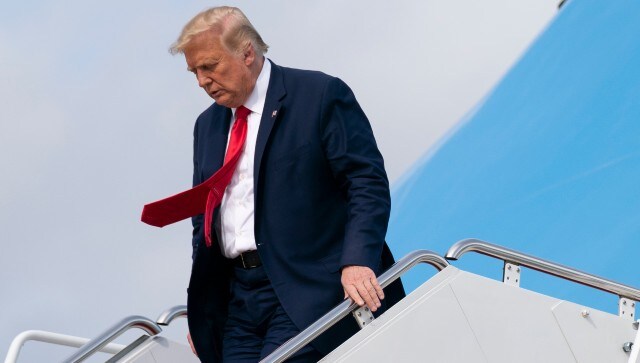 World
Jang Song Thaek, the North Korean leader's uncle by marriage and a hugely powerful figure within the regime, was executed for treason and corruption in 2013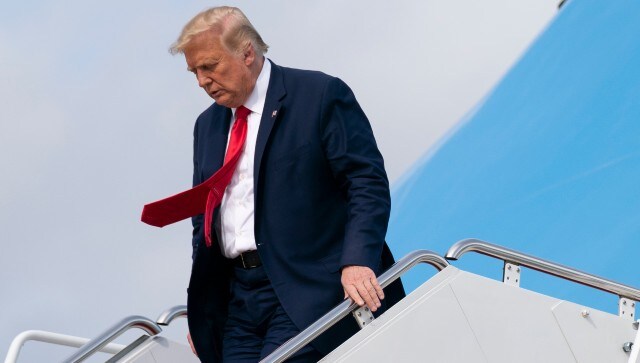 World
On 7 February, Donald Trump, in one of a series of interviews for Bob Woodward's book, described the coronavirus as "deadly stuff"
World
The discussions are important in the search for lasting peace that will also provide an exit for US and NATO troops after nearly 19 years