Donald Trump reasserts commitment to build Mexico wall
Trump says the man-made wall cover 1,600 km and natural obstacles will take care of the rest. He said the wall is going to get built and his administration is setting record numbers in terms of stopping people and drugs from coming in the US
Washington: US President Donald Trump has reaffirmed his commitment to build a controversial wall along the Mexico border amid reports that his multi-billion dollar plan may be halted to avoid a possible government shutdown.
"The wall is going to get built, by the way," Trump told reporters at the White House on Tuesday.
The comments came after reports that the Republican Party is having second thoughts about the wall as part of its strategy to avoid the government shutdown. Trump's insistence on funding to start construction had jeopardised the spending bill.
"Just in case anybody has any question, the wall is going to get built, and the wall is going to stop drugs, and it's going to stop a lot of people from coming in that shouldn't be here, and it's going to have a huge effect on human trafficking, which is a tremendous problem in this world, a problem that nobody talks about, but it's a problem that's probably worse than any time in the history of this world," he said.
The US-Mexico border is about 3,100 km-long and traverses all sorts of terrain. Trump says his wall would prevent would- be immigrants from scaling the top or digging beneath it.
Trump says the man-made wall cover 1,600 km and natural obstacles will take care of the rest. He said the wall is going to get built and his administration is setting record numbers in terms of stopping people and drugs from coming in the US which has gone down by 73-74 percent.
Trump said that US Homeland Security Secretary John Kelly has told him the country definitely needs a wall. "I was just with him a little while ago, and he said we definitely, desperately need the wall. And we're going to have the wall built. I don't know why people are talking. They watch these shows, and the pundits in the morning. They don't know what they're talking about. The wall gets built, 100 percent," the president said.
The White House also insisted that there has been no change in the position when it comes to building the wall. "The president made it very clear his priorities have not changed. There will be a wall built. It's important to prevent human trafficking, gangs like MS-13 from coming into the country, the flow of illegal drugs, illegal immigration," White House Press Secretary Sean Spicer said.
"There is a national economic and safety issue by having a wall that ensures our country's safety, and there's plenty of planning that can be done in FY17. We're going to continue, our priorities are clear going into FY17, the remainder of budgeting for that. And we'll continue to ask for more in FY18," he said.
India
Meanwhile, a slew of BJP leaders including JP Nadda, Rajnath Singh and Smriti Irani praised the prime minister's announcements and said the decisions showed the government's committment to the public
Politics
Badal's remarks have come at a time when the political temperature is rising in Punjab ahead of Assembly elections and the opposition has mounted a sharp attack on the Congress-led state government over 'vaccine profiteering'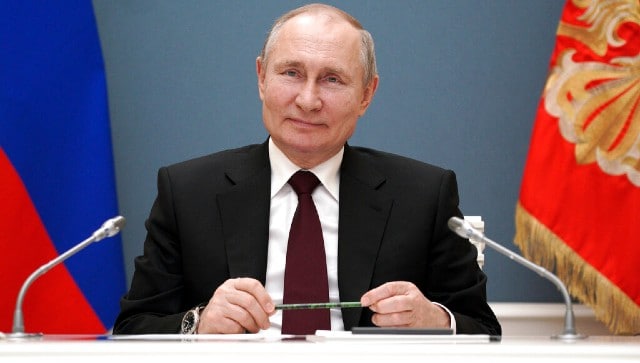 World
The treaty, which aimed to repair ties and smoothen bilateral relations between countries during and after the Cold War, was proposed in 1955 by then-US president Dwight Eisenhower