Donald Trump pulls out of G7 joint statement: Decoding US president's tirade and its implications for India
What does all Donald Trump's sound and fury mean for India? His tirade against G7 nations signifies his determination to use tariff barriers to US' benefit.
Every media person's innermost soul probably revels in the diverse actions of US president Donald Trump, right from his tweets to his hairdo. After all, he provides such great material wherever he goes. However, at the recent G7 summit – which is a grouping of the 'rich kids' of the world, accounting for just 11 percent of the population and some 60 percent of the net global wealth – Trump excelled even his own previous records. The images of astounded or furious G7 leaders as Trump reviled nearly all present, are a story in themselves.
The G7 used to be a Group of Eight until Russia was thrown out following its takeover of Crimea. Trump rather realistically wants Russia back, arguing that its best to face realities and deal with a country that while not an economic superpower, inhabits some 11 time zones.
While that was enough to rile the Europeans – particularly the UK – there was more to come. The president chose to come late and left early, which made a statement that was beamed over millions of television screens. In terms of the G7 Agenda, he refused to sign in on the Joint Communiqué and insulted Prime Minister Justin Trudeau of Canada by calling him a 'liar'. But that's Trump all over – he focuses on what he wants and discards the diplomatic humbug.
The G7 Communiqué eventually followed a bit of a Christmas tree approach in that it touched on diverse issues from gender equality – which it will actually implement unlike India – to terrorism and the North Korean issue among others. The real grouse was apparent in the very first paragraph which called for a "rules-based international trading system" – which is a jibe against the US, and for a series of actions including limitations on steel and aluminium excess production, "Debt sustainability" and transparency, which is a poke in the ribs against China.
The Climate Change paragraph notably left out the United States, which has washed its hands off the issue, and a tirade against Russia (clearly a paragraph straight from 10 Downing Street) all of which showed clearly that the G7 has become more of a quarrelsome bunch of suits, than a set of responsible economic leaders.
Statistics do support Trump to an extent. Europe does have a trade imbalance with the US, but nowhere near the $151 billion as the ebullient president claims. The New York Times, for instance, points out that if services are included, this falls to about $101 billion.
To add to the 'toing and froing' of allegations, 29 European Union Ambassadors put their signatures on to a letter where they pointed out that, "Simply put, the EU invests more in the United States, buys more American services and employs more American workers than the other way around... As a ready comparison: 45 of 50 US states export more to the EU than they do to China. And what of China's foreign direct investment into the United States? It's around one-hundredth that of Europe's." That's really telling off the US president.
What does all this sound and fury mean for India? For one, Trump's tirade against what could arguably be called the strongest allies of the United States signifies his determination to use tariff barriers to the hilt and get his pound of flesh, and never mind the figures that anyone cites.
As the president himself pointed out, he was not singling out any particular country. He had every intention of getting India to lower its own trade barriers. That's likely to send a frisson down the spines of the concerned ministries in New Delhi. Second, while it is tempting to see the whole brouhaha as an opportunity for the next informal meeting between Chinese president Xi Jinping and Prime Minister Narendra Modi, the facts are that the trade war between Washington and Beijing may not necessarily be to India's benefit.
For instance, both China and India are among the top aluminum producers, which could spark competition, not compatibility. India's business managers and the government need to sit together to figure out how India can work the markets to benefit both, even while reducing our trade deficit with China. That's a tall order by any estimation.
Third, the fact that the Dow Jones index actually climbed after the summit indicates that US power play is still what drives the global financial system. French president Emmanuel Macron can threaten to change the G7 to the Group of Six, but that's a non-starter at a time of Brexit in particular.
The trade index revival is also an indicator that while the various sides may brawl in public, they're still likely to pull along enough to sustain their citizens' subsidies and benefits.
Fourth, the comparison to the apparent amity of the Shanghai Cooperation Organisation (SCO) summit was inevitable, as well as the prognostications of a shift of power from the G7 to Asia.
But this is only partly true. If the prophets of money are right, the highest growth of 30 percent from China and 10 percent from India will put Asia Pacific countries in a higher position than Europe or the United States in terms of total share of GDP. But here's the thing. Barring Italy, the rest of the G7 together still make up the most powerful militaries in the world. When it comes to issues of security and access to resources, the G7 will stick together. The rumpus at Charlevoix is temporary. Only interests are permanent.
Find latest and upcoming tech gadgets online on Tech2 Gadgets. Get technology news, gadgets reviews & ratings. Popular gadgets including laptop, tablet and mobile specifications, features, prices, comparison.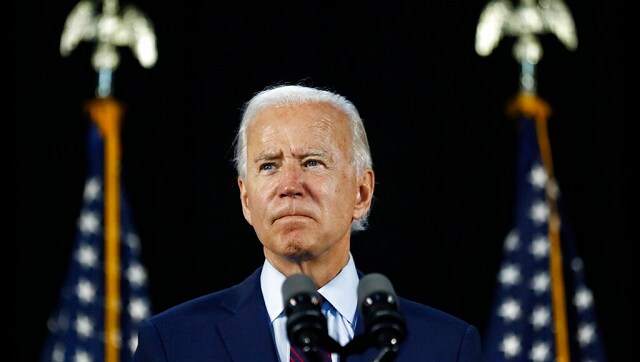 World
There is scant evidence for the defection of Democratic voters towards Trump, contrary to popular narratives that have surfaced in the media ahead of the 3 November presidential polls
World
Traditionally, presidents have tried to avoid making statements that might prove embarrassing later on. They choose their words carefully and proceed 'out of an abundance of caution', per the tagline of the moment in Washington
World
At last count, Donald Trump trailed Joe Biden 43 percent to 51 percent in national polls and was behind in every single battleground state apart from Ohio and Texas