Donald Trump plans to increase military spending: What it means for US defence budget
US Republican presidential candidate Donald Trump pledged on Wednesday to massively increase US military spending.
US Republican presidential candidate Donald Trump pledged on Wednesday to massively increase US military spending, and said he would ask his generals for a plan to defeat the Islamic State within 30 days of taking office.
When a presidential candidate of one of the most powerful countries in the world who has earlier talked about building walls along the US border and imposing a ban on Muslims says that he plans to increase US military spending, you know it is time to take a look at the positions which the US presidential candidates have on defence spending.
Trump's 'Make America Great Again' plan for US defence
Speaking in Philadelphia, Trump told supporters that the US military had become "so depleted" that it required a large-scale build-up, including troop increases and larger numbers of aircrafts and ships.
Taking a jab at Democratic rival Hillary Clinton ahead of their first joint event — a Wednesday evening forum on the president's role as commander-in-chief — Trump called the former secretary of state "trigger happy and very unstable."
"Hillary Clinton's legacy in Iraq, Libya, Syria has produced only turmoil and suffering and death," he told the audience.
"Immediately after taking office, I will ask my generals to present to me a plan within 30 days to defeat and destroy ISIS," Trump said, using an alternate acronym for the IS group.
"This will require military warfare, but also cyber warfare, financial warfare, and ideological warfare," he said.
Providing more nuanced detail than in the broad-brush rallies supporters have become accustomed to, Trump outlined proposals for an active army of around 540,000 troops, an air force of at least 1,200 fighter aircraft, a 36-battalion marine corps and a navy of 350 surface ships and submarines.
"I will ask Congress to fully offset the cost of increased military spending. In the process, we will make government leaner and more responsive to the public," Trump pledged.
"We will be defended because without defense, we don't have a country," he told the crowd.
Trump's Union League address also included his plans to eliminate deep spending cuts, known as the "sequester," enacted when Congress failed to reach a budget compromise in 2011. Republicans and Democrats voted for the automatic, across-the board cuts that affected both military and domestic programs.
As for how he would pay for it, Trump insisted on Wednesday that he would fully offset the costs of his new spending through savings and new revenue. He said he would make the government "leaner," in part by using attrition to shrink the workforce, and said he'd bring in new money by asking countries like Germany, Japan and Saudi Arabia to pay more for the security the US provides them.
Hillary Clinton's defence plan has contradictions
Clinton has often called her support for the US invasion of Iraq a mistake.
In the first joint television forum with Trump on Thursday, Hillary Clinton pledged that the US was "not putting ground troops into Iraq ever again, and we are not putting ground troops into Syria".
"I took responsibility for my decision," she said of her vote for the Iraq war. "My opponent has refused to take responsibility for his support."
On the other hand, Clinton supported the coup against Muammar Gaddafi in Libya and has also said that she would take military action against Iran if it developed nuclear weapons.
Clinton also pointed out there was "no difference" between her position on Libya and that of Trump.
"He's on record extensively supporting intervention in Libya," she said.
However, top defence contractors in the US seem to favour Clinton as they have given more donations to Clinton's campaign, reported Politico.
Employees of 25 of the largest defence companies in the US have donated $93,000 to Clinton and just $46,000 to Trump.
This is important because traditionally, US defence contractors have favoured Republicans. They have favoured Republican congressional and presidential candidates in eight of the past ten election cycles, with Democrats getting more donations only in 2008 and 2010.
According to an article in BreakingDefense, Clinton will continue the major programmes of the Barack Obama government but adopt a tougher position on foreign policy.
Clinton plans to "sustain a robust military presence in (West Asia)", start "an intelligence surge" and be more willing to use military force. All of this implies that she would actually spend more on defence than Obama.
Obama's efforts to reduce military spending
According to data from the US Department of Defense, the military spending of the country during the years under the Obama administration has seen a reduction.
"The reason for this is two-fold. The Obama administration's decision to begin withdrawing troops from Iraq and Afghanistan caused defence spending to drop. The second reason has to do with sequestration, which refers to the automatic across-the-board cuts to both military and non-military spending that was originally designed to force bipartisan negotiations in Congress. It did not work and when negotiators failed to strike a deal in 2011, the cuts went into effect in 2013," says this article in Task & Purpose.
In October 2015, Obama had vetoed a sweeping $612 billion defence policy bill, returning the measure to the Republican-controlled Congress because of the way it used money meant for war spending to avoid automatic budget cuts to military programs.
"I'm going to be sending it back to Congress and my message to them is very simple: 'Let's do this right,'" Obama had told reporters. "We're in the midst of budget discussions. Let's have a budget that properly funds our national security as well as economic security," he had said.
With inputs from agencies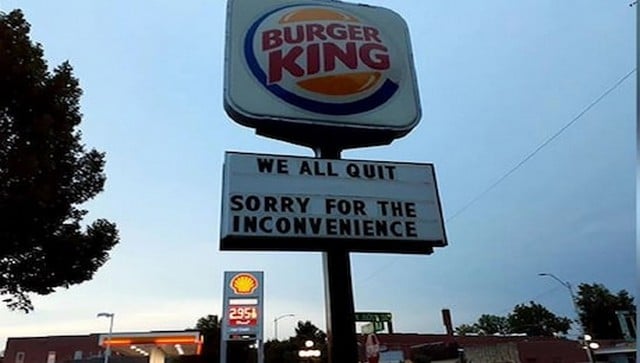 World
Put up by disappointed workers trying to send a message to the management, the sign reads "we all quit" and "sorry for the inconvenience"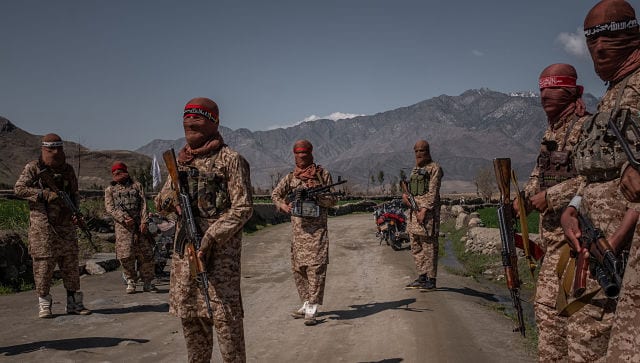 World
While the government in Kabul has brought reforms, including on women's rights and voting, Taliban have reiterated that they want an "Islamic system" in Afghanistan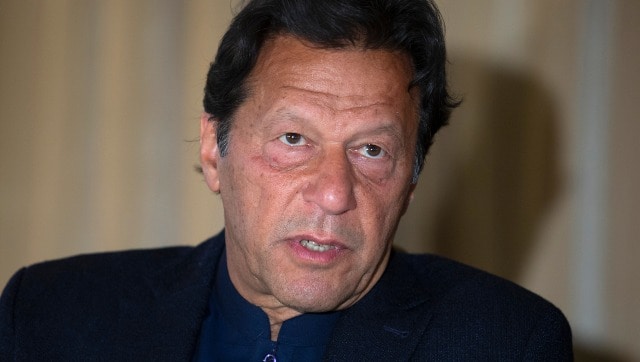 World
The global body against money laundering and terror financing had also asked Pakistan to work to address its strategically important deficiencies