Donald Trump nominates senior White House official Kirstjen Nielsen as Secretary of Homeland Security
Trump said he was nominating Kirstjen Nielsen, a DHS veteran who is close to former secretary John Kelly, to run the department of homeland security.
Washington: A senior White House official with background in infrastructure and cyber security issues was nominated on Wednesday to head the Department of Homeland Security, a key agent of President Donald Trump's domestic policies.
Trump said he was nominating Kirstjen Nielsen, a DHS veteran who is close to former secretary John Kelly, to run the massive department with 2,30,000 employees.
Kelly, a former marine general, vacated the job when Trump chose him in July as his chief of staff in a bid to bring discipline to the White House. Nielsen, who was Kelly's top aide at DHS, followed him to the White House as principal deputy chief of staff.
A lawyer, she previously worked at DHS under president George W Bush, handling legislative policy for the Transportation and Security Administration. After that, she founded a risk and security management consulting firm, and served on Bush's White House Homeland Security Council. Her focus has been on cyber security, infrastructure security and emergency management.
DHS has been key to Trump's pledge to halt illegal immigration into the country, implemented his since-expanded "travel ban" that originally targeted visitors and immigrants from six majority-Muslim countries, and took charge of his promise to build a wall along the US-Mexico border. It was also central to the government's response to the recent hurricanes that blasted the Gulf of Mexico coastline, Florida, and Puerto Rico.
Nielsen was chosen after Trump reportedly considered and rejected several politicians for the job.
Representative Bennie Thompson, the senior Democrat on the House Homeland Security Committee, welcomed the nomination but expressed concern that some mistakes made in responding to recent hurricanes will go unaddressed.
"I... am fearful that DHS — as well as this president — has not learned all the lessons from that tragedy, given what we are seeing unravel in Puerto Rico and the US Virgin Islands," he said in a statement.
"It is extremely important that the DHS Secretary stay above the partisan fray and not allow the position be a political pawn of the White House."
Sports
Borussia Dortmund's Reyna, born in England while his father Claudio played for Sunderland, opened the scoring with a deflected strike at Windsor Park.
Sports
Singh, who previously served as the chief coach of the senior Indian men's national team from 2017-18, has bagged a total of eight gold medals, five silver and nine bronze at different international level tournaments.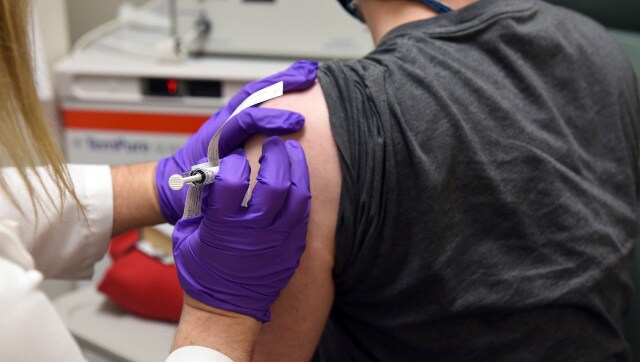 World
With millions of dollars in assistance from President Joe Biden's administration, local groups have urged Black Americans to roll up their sleeves for shots and set aside what for some is a shared historical distrust of science and government.