Donald Trump lashes out after newspapers respond to his attacks, claims US Press is 'pushing political agenda' to hurt people
US President Donald Trump is lashing out at the press as newspapers nationwide launch a coordinated rebuttal to his attacks against what he calls 'fake news.'
Washington: US President Donald Trump is lashing out at the press as newspapers nationwide launch a coordinated rebuttal to his attacks against what he calls "fake news."
Trump tweets: "There is nothing that I would want more for our Country than true FREEDOM OF THE PRESS. The fact is that the Press is FREE to write and say anything it wants, but much of what it says is FAKE NEWS, pushing a political agenda or just plain trying to hurt people. HONESTY WINS!"
Trump is sensitive about his media coverage and says the press is "fake" and the "enemy of the people."
Trump also is criticizing The Boston Globe, which spearheaded the newspaper editorial campaign. He tweets that the Globe "is in COLLUSION with other papers on free press. PROVE IT!"
Newspapers from Maine to Hawaii pushed back against President Donald Trump's attacks on "fake news" Thursday with a coordinated series of editorials speaking up for a free and vigorous press — and, not surprisingly, Trump didn't take it silently.
The Boston Globe, which set the campaign in motion by urging the unified voice, had estimated that some 350 newspapers would participate.
They did across the breadth of the country. The Portland (Maine) Press-Herald said a free and independent press is the best defense against tyranny, while the Honolulu Star-Advertiser emphasized democracy's need for a free press.
"The true enemies of the people — and democracy — are those who try to suffocate truth by vilifying and demonizing the messenger," wrote the Des Moines Register in Iowa.
In St. Louis, the Post-Dispatch called journalists "the truest of patriots." The Chicago Sun-Times said it believed most Americans know that Trump is talking nonsense.
The Fayetteville Observer said it hoped Trump would stop, "but we're not holding our breath."
"Rather, we hope all the president's supporters will recognize what he's doing — manipulating reality to get what he wants," the North Carolina newspaper said.
On Thursday morning, Trump took to Twitter to denounce the effort, saying the Globe was in collusion with other newspapers.
The Morning News of Savannah, Georgia, said it was a confidant, not an enemy, to the people.
"Like any true friend, we don't always tell you what you want to hear," the Morning News said. "Our news team presents the happenings and issues in this community through the lens of objectivity. And like any true friend, we refuse to mislead you. Our reporters and editors strive for fairness."
Some newspapers used history lessons to state their case. The Elizabethtown Advocate in Pennsylvania, for instance, compared free press in the United States to such rights promised but not delivered in the former Soviet Union.
The New York Times added a pitch.
"If you haven't already, please subscribe to your local papers," said the Times, whose opinion section also summarized other editorials across the country. "Praise them when you think they've done a good job and criticize them when you think they could do better. We're all in this together."
That last sentiment made some journalists skittish. Some newspapers, including the Wall Street Journal and the San Francisco Chronicle, wrote editorials explaining why they weren't joining the Globe's effort. The Chronicle wrote that one of its most important values is independence, and going along with the crowd went against that. Both the Chronicle and Baltimore Sun said that it plays into the hands of Trump and his supporters who think the media is out to get him.
Nolan Finley, columnist and editorial page editor of The Detroit News, spoke up for the press but added a scolding. He said too many journalists are slipping opinion into their news reports, adding commentary and calling it context.
"Donald Trump is not responsible for the eroding trust in the media," Finley wrote. "He lacks the credibility to pull that off. The damage to our standing is self-inflicted."
The Radio Television Digital News Association, which represents more than 1,200 broadcasters and web sites, is also asking its members to point out that journalists are friends and neighbors doing important work holding government accountable.
"I want to make sure that it is positive," said Dan Shelley, the group's executive director. "We're shooting ourselves in the foot if we make this about attacking the president or attacking his supporters."
It remains unclear how much sway the effort will have. Newspaper editorial boards overwhelmingly opposed Trump's election in 2016. Polls show Republicans have grown more negative toward the news media in recent years: Pew Research Center said 85 percent of Republicans and Republican-leaning independents said in June 2017 that the news media has a negative effect on the country, up from 68 percent in 2010.
Find latest and upcoming tech gadgets online on Tech2 Gadgets. Get technology news, gadgets reviews & ratings. Popular gadgets including laptop, tablet and mobile specifications, features, prices, comparison.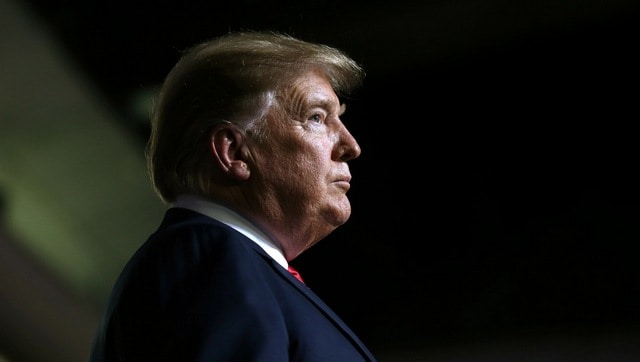 World
Fox News polls released on Thursday found Biden leading Trump in several swing states, including a 9-point lead in Florida.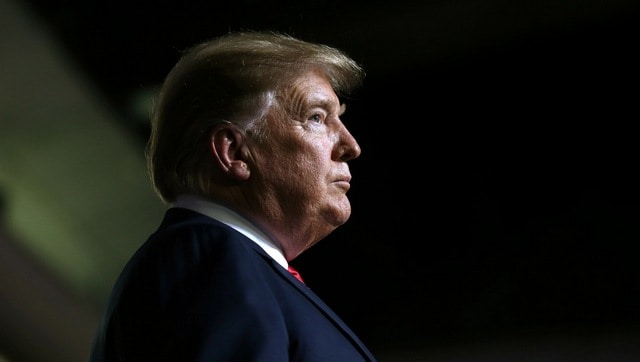 World
Donald Trump's comments came a day after Republican lawmakers suggested he wear a mask in public to set a good example for Americans. "If I were in a tight situation with people, I would absolutely," Trump said.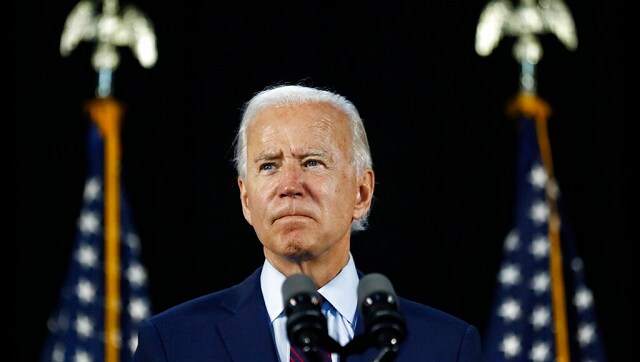 World
'Our strategic partnership with India was a high priority in the Obama-Biden administration and will be a high priority if I'm elected president,' said Joe Biden during a virtual fund raiser event on Wednesday.