Donald Trump lacks perparation, temperament and core values to be President: Barack Obama
US President Barack Obama repeated that the Republican candidate Donald Trump lacks the temperament and preparation necessary to be President.
Washington: US President Barack Obama repeated on Tuesday that the Republican candidate for the White House, Donald Trump, lacks the temperament and preparation necessary to occupy the Oval Office, in his first reaction to the televised debate on Monday night between the real estate magnate and his Democratic rival, Hillary Clinton.
"Anybody who was watching the debate, I think, got a sense that you got really sharply, contrasting visions about where we should take the country," EFE news quoted Obama as saying in a radio interview on the Ryan Seacrest show.
Obama said he was "admittedly biased" in favour of Clinton, whom he said is "well-prepared" and has the "right temperament for the job" of President, as well as being highly respected by everyone.
"I would say that (Trump) doesn't have the preparation, the temperament, or the core values of inclusion and making everybody have opportunities that would take our country forward," Obama said about the businessman-turned-politician.
In recent months the President has said on a number of occasions that he considers Trump unfit and unprepared to occupy the Oval Office.
At his daily press conference, Obama spokesman Josh Earnest confirmed that the President had watched the debate this Monday night in the White House.
Earnest noted Clinton's strong arguments, particularly at the outset of the debate, when she laid out her economic strategy, similar to what Obama has pursued during his presidency.
According to the spokesman, one reason Obama gave the radio interview on Tuesday on the Ryan Seacrest show was to help promote National Voter Registration Day for the November elections, because, he said, "every election is a big election; this one is especially big just because there's such big differences between the two candidates, and people need to register to vote".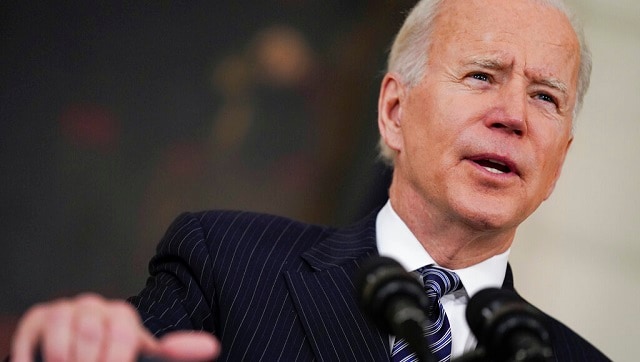 World
Biden said the US military will continue to assist Iraq in its fight against the Islamic State, and the security relationship will be focused on training and intelligence-sharing
World
His comments on State television, come as government officials have appeared rudderless in recent months amid a series of crises ranging from the coronavirus pandemic to parching droughts fueling public protests
World
Several large fires have ravaged the western United States in recent days — notably in California, Nevada and Oregon, where the dangerous Bootleg Fire is still raging, even though the fire season has only just begun