Donald Trump-Kim Jong-un meet: North Korea agrees to denuclearisation but has history of breaking promises
There has been a litany of promises made and broken by North Korea over the decades going all the way back to 1985. Here's a brief look at these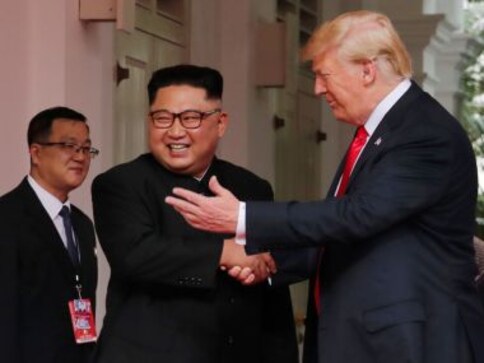 North Korea and the US signed a historic agreement on Wednesday, whereby the former has agreed to denuclearisation while Washington has assured it would scale back on war games it conducts with South Korea and even hinted that it may remove US troops from the Korean peninsula.
"The war games are very expensive; we paid for a big majority of them, we fly in bombers from Guam… That's a long time for these big massive planes to be flying to South Korea to practice and then drop bombs all over the place and then go back to Guam. I know a lot about airplanes... it's very expensive," he said at the post-summit news conference.
However, as reported by Firstpost on Tuesday, North Korea has been no stranger to reneging on its promises. "The world has been witness to repeated instances of duplicity from North Korea on upholding commitments that were more detailed and specific than what has been arrived at in Singapore. So, when Trump tells a room full of journalists that the North Korean leader has shown 'his firm and unwavering commitment to complete denuclearisation of the Korean Peninsula' and will get started as soon as he lands in Pyongyang, even the most die-hard optimist might struggle to believe it," wrote Sreemoy Talukdar.
Indeed, there's a litany of promises made and broken by Pyongyang over the decades going all the way back to 1985. Here's a brief look at these:
In 1985, North Korea signed the Nuclear Non-Proliferation Treaty (NPT), which was to be a landmark international treaty to "prevent the spread of nuclear weapons and weapons technology, to promote cooperation in the peaceful uses of nuclear energy and to further the goal of achieving nuclear disarmament and general and complete disarmament".
However, just eight years later, North Korea announced in 1993 that it was withdrawing from the treaty. It would later suspect the decision to withdraw and enter into further talks with the US.
A year later, in 1994, North Korea entered into another signed agreement then US president Bill Clinton that froze Pyongyang's nuclear programme and aimed to normalise US-North Korea relations. Under the terms of this agreement, as reported by Independent, North Korea would freeze and ultimately dismantle its nuclear programme in exchange for "full normalisation" of political and economic relations with the US.
However, shipments from the US to Pyongyang were frequently delayed and the light-water reactors were also never built since the US-led consortium tasked with constructing them was debt-ridden. And though North Korea met the criteria expected of it to merit a removal from the state department's list of State sponsors of terrorism, it wasn't actually removed until 2008, the Independent article added.
All of which meant North Korea disclosed in 2002 that it was working on a nuclear weapons programme, and was reactivating nuclear facilities frozen under the pact. Finally, in 2003, 18 years after signing the NPT, North Korea formally exited the treaty.
Two years later, in 2005, a new framework agreement was reached. Under the provisions of the new deal, North Korea yet again agreed to dismantle its nuclear plant, and in exchange, it would get food and energy assistance, as also have its assets unfrozen.
As reported by Business Insider, things initially went well, with North Korea also dismantling large parts of its Yongbyon nuclear plant under the guidance of international inspectors. The US reciprocated and lifted sanctions.
Four years later, however, things went belly up again.
In April 2009, as reported by The New York Times, North Korea launched a rocket that it claimed was to propel a satellite into space, but which was viewed by much of the world as edging towards shooting another nuclear warhead. Things unravelled when North Korea expelled external inspectors and resumed missile testing, the Business Insider report added.
In February 2011, two months after Kim Jong-un succeeded his late father, Kim Jong-Il, North Korea signed a 'Leap Day' agreement with the US. As reported by The Week, the agreement declared a moratorium on missile launches and nuclear tests. The young Kim Jong-un, however, began testing nuclear bombs of even more intense magnitude. Even after Trump took charge of the presidency, Pyongyang didn't let up in the tests, claiming to have tested a hydrogen bomb and then an inter-continental ballistic missile, a huge leap in destructive power.
Given this track record, it can be considered suspect whether North Korea will indeed honour its promise this time.
In fact, several experts already doubt whether North Korea will honour the promises. "There's definitely a pattern where the North Koreans agree to denuclearise in theory, but then there's not really a substantive process that they agree to, to actually hammer it out," James McKeon, a policy analyst at the Center for Arms Control and Non-Proliferation, was quoted as saying in Wired.
Politics
In the recently-held West Bengal assembly polls, Byapari's remarkable story took another twist.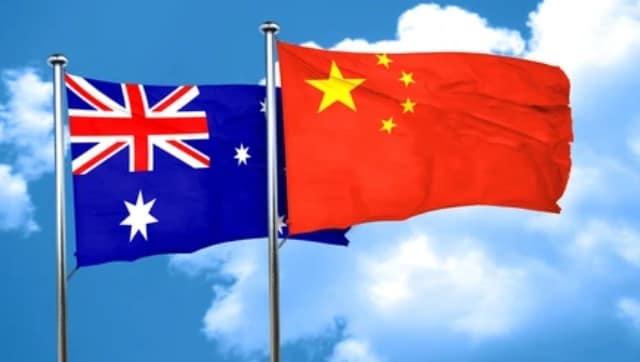 World
The document quoted by the media report shows Chinese officials describing SARS coronaviruses as heralding a 'new era of genetic weapons'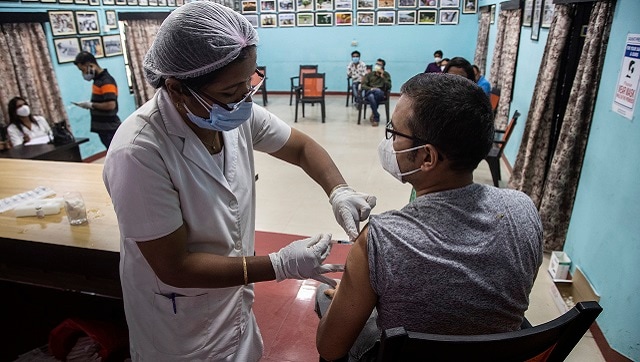 India
International media outlets are questioning why the Indian government did not do enough to secure COVID-19 vaccines for its citizens