Donald Trump, Jared Kushner and Russia back channel: Plenty of disturbing questions, as White House cries 'fake news'
Perhaps the person who has profited the most from the phenomenon of 'fake news' is Donald Trump, the 45th President of the United States of America. His campaign was mired in controversy and so is his presidency.
Perhaps the person who has profited the most from the phenomenon of 'fake news' is Donald Trump, the 45th President of the United States of America.
His campaign was mired in controversy and so is his presidency. From allegations of grabbing p*****s to setting up direct communication lines with Russia, Trump is in the middle of a meltdown.
But what's alarming is how Trump plays any negative news as 'fake news' and channels which pander to the administration, such as Fox also end up calling it BS. And now he's playing the fake news card with perhaps the most damaging scandal of them all: Russia and its alleged links to his campaign.
On Friday, one of the most damning stories about the Trump administration emerged from The Washington Post. The newspaper reported that Trump's son-in-law, Jared Kushner made a pre-inauguration proposal to the Russian ambassador to set-up a secret, bug-proof communications line with the Kremlin. The Post reported that Kushner (then and now) adviser to Trump, even suggested using diplomatic facilities in the United States to protect this channel from being monitored.
Michael Flynn, who was fired as Trump's national security adviser, was also present at this meeting which reportedly took place at Trump Tower in New York in December.
The Washington Post previously reported that investigators were focusing on meetings he held in December with Russian ambassador Sergey Kislyak and the head of a Russian bank that has been under US sanctions since 2014.

So, what's the deal? 
Kushner had at least three previously undisclosed contacts with the Russian ambassador to the United States during and after the 2016 presidential campaign, seven current and former US officials told Reuters. Those contacts included two phone calls between April and November last year, two of the sources said. Reuters also reported that further details uncovered about this communication more extensive than what the White House acknowledged.
Separately, there were at least 18 undisclosed calls and emails between Trump associates and Kremlin-linked people in the seven months before the 8 November presidential election, including six calls with Kislyak, sources told Reuters earlier this month. Two people familiar with those 18 contacts said Flynn and Kushner were among the Trump associates who spoke to the ambassador by telephone. Reuters previously reported only Flynn's involvement in those discussions.
Six of the sources said there were multiple contacts between Kushner and Kislyak but declined to give details beyond the two phone calls between April and November and the post-election conversation about setting up a back channel. It is also not clear whether Kushner engaged with Kislyak on his own or with other Trump aides.
Kushner has offered to talk to Congress about these meetings, according to his lawyer Jamie Gorelick. The report is another sensational detail in the deluge of allegations raising questions about the Trump team's relationship with the Russians, whom US intelligence agencies say tried to sway the November election in Trump's favour and thus deny Hillary Clinton the presidency.
How did FBI find out? 
The FBI scrutiny of Kushner began when intelligence reports of Flynn's contacts with Russians included mentions of US citizens, whose names were redacted because of US privacy laws. This prompted investigators to ask US intelligence agencies to reveal the names of the Americans, the current US law enforcement official said.
FBI investigators are examining whether Russians suggested to Kushner or other Trump aides that relaxing economic sanctions would allow Russian banks to offer financing to people with ties to Trump, said the current US law enforcement official.
The head of Russian state-owned Vnesheconombank, Sergei Nikolaevich Gorkov, a trained intelligence officer whom Putin appointed, met Kushner at Trump Tower in December. The bank is under US sanctions and was implicated in a 2015 espionage case in which one of its New York executives pleaded guilty to spying and was jailed.
What did Trump say? 
And these massive allegations, at first, were met with silence from the Trump administration which then devolved into public scrambling to get their story straight. The morning after he returned from the 9-day long visit to Saudi Arabia, Israel, Palestine, The Vatican, Belgium and Germany, Trump broke his silence in his favourite way: On Twitter.
It is my opinion that many of the leaks coming out of the White House are fabricated lies made up by the #FakeNews media.

— Donald J. Trump (@realDonaldTrump) May 28, 2017
Whenever you see the words 'sources say' in the fake news media, and they don't mention names.... — Donald J. Trump (@realDonaldTrump) May 28, 2017
....it is very possible that those sources don't exist but are made up by fake news writers. #FakeNews is the enemy!

— Donald J. Trump (@realDonaldTrump) May 28, 2017
So why did Kushner need this channel? 
Trump's war on fake news — and his go-to response for unfavourable news —  aside, why did Kushner want these back channels and why was it important that these lines were secure enough to even avoid monitoring by US agencies?  Former CIA Director Mike Hayden quoted in The Independent, perhaps asks an important question: "What manner of ignorance, chaos, hubris, suspicion, contempt would you have to have had to think that doing this with the Russian ambassador was a good or appropriate idea?"
Defence 1: Back channels are part of norm
According to an AFP report, senior Trump administration officials have defended Kushner's actions by saying that it is normal to establish back channel ties with a foreign government. Trump's National Security Adviser HR McMaster  said, "We have back channel communication with a number of countries... I would not be concerned about it."
Homeland Security's John Kelly also said that it is "acceptable" and added, "Any way that you can communicate with people, particularly organisations that are maybe not particularly friendly to us, is a good thing and, again, it comes back to whatever the communication is, comes back into the government and shared across the government; so, it's not a bad thing to have multiple communication lines to any government."
Defence 2: Just wanted to talk about Syria 
According to The Atlantic, administration officials have claimed that this communications lines was about the Syrian civil war discussion.
Defence 3: Not diplomacy, just a channel to talk 
The article in Politico also presents another argument — they were merely talking to the Russians like an Opposition party.
Rebuttal
Why did Kushner want to hide this from the Obama administration? Why were they in such a hurry to set this up even before the inauguration? Why was there deliberate intent to avoid any monitoring by the US intelligence agencies? Why did Trump transition team not want the Barack Obama administration to know about this channel?
For now, as no answers are forthcoming from the Oval Office, we have only questions.
With inputs from agencies 
Find latest and upcoming tech gadgets online on Tech2 Gadgets. Get technology news, gadgets reviews & ratings. Popular gadgets including laptop, tablet and mobile specifications, features, prices, comparison.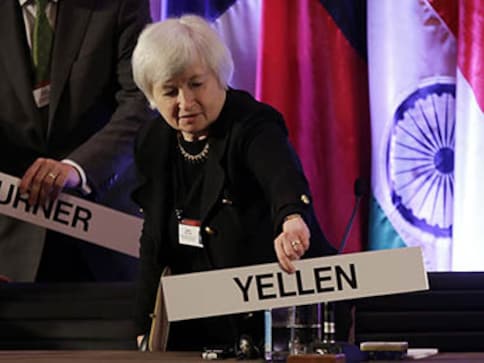 World
Yellen became Federal Reserve chair in 2014 when the economy was still recovering from the devastating Great Recession. In the late 1990s, she was then president Bill Clinton's top economic adviser during the Asian financial crisis
World
Despite Trump's unprecedented attack on the validity of the US election system, his legal team has yet to provide any evidence that stands up in court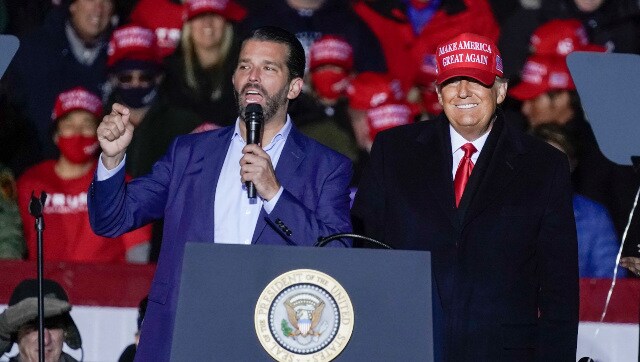 World
The eldest son of Donald Trump is the latest member of the president's family to become infected with the coronavirus that has killed more than 250,000 Americans