Donald Trump is not the man we need: Hillary Clinton
Though admitting a need for change in the US, Democratic Presidential candidate, Hillary Clinton told US citizens in Lake Worth, Florida, to avoid Donald Trump's dark and divisive change
Hillary Clinton says Donald Trump's proposals are "not the change we need". The Democratic Presidential candidate was speaking in Lake Worth, Florida, Clinton on Wednesday.
Clinton carried forward her attacks on Trump stating that she doesn't believe "most Americans want the dark and divisive change Donald is offering".
The Democratic presidential nominee said Trump would bring change to the country. But she argued that electing him means tax cuts for the wealthy, mass deportations, a rollback of gay marriage and abortion laws and "ripping up our alliances."
Asking US citizens to vote for her, she said that unlike Trump, she offers a different vision, with more college opportunities, new jobs, immigration reform and a commitment to working with foreign allies. "The choice is yours as to what kind of country we want to be," she said.
Clinton, however, didn't step back from taking a dig at Trump's luxury hotel in Washington, she said that it may be new, but "it's the same old story." She also challenged the Republican candidate's stand on migration policy alleging that Trump relied on undocumented workers "to make his project cheaper." That was apparently a reference to reporting that some subcontractors on the projected illegally hired undocumented laborers. She also said many of the products in the hotel's rooms were made overseas.
Clinton also said that Trump has stiffed American workers and American businesses during his career in real estate.
With inputs from AP
World
Their official meeting or reunion took place on Monday (13 September) in Texas, but the two had earlier met at the border last week. They met each other after communicating on social media.
World
NATO is urging China to join international efforts to limit the spread of nuclear weapons amid concerns that the country is rapidly developing missiles capable of carrying atomic warheads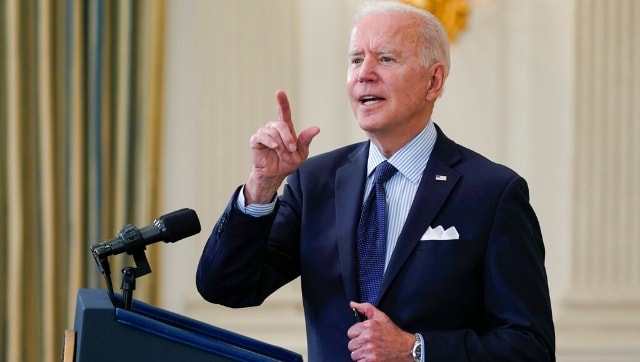 World
The remark comes in the wake of the announcement of the formation of a new interim government in Kabul by the Taliban