Does Donald Trump's win make US a nation of racists and bigots? Media gets it wrong again
The doomsday predictions and naked fear-mongering from liberal media following the election of Donald J Trump as the 45th American President makes little sense.
The world is what you make of it.
Let's assume there are a set of open-ended data points from which multiple conclusions could be drawn. The job is to infer meaning from the implied information and make sense of it. The accuracy of any conclusion would depend on several factors. It may include painstaking analysis, thorough background research, creating and testing of hypothesis and last but not the least, ensuring that one is as far removed from own confirmation bias as possible.
Which is why the doomsday predictions and naked fear-mongering from liberal media following the election of Donald J Trump as the 45th American president makes little sense. As the ultimate outsider gatecrashed into the White House in a breathtaking abjuration of the Establishment, the liberal media in the US and India suffered a meltdown, alternating between stubborn denial, intense breast-beating and a bitter attack on democracy. And as we saw during Brexit, the voters who elected Trump were quickly labeled a bunch of primeval racists and bigoted, misogynist, white-skinned barbarians.
It may have been the insularity of American mainstream media that prevented it from paying attention to what was happening outside its borders but as had happened elsewhere, the unremitting demonisation of the majority and the relentless savagery of a candidate served to coalesce popular opinion in his favour. In their dislike for Trump, the political pundits forgot a simple truth. Beyond the saturation point, any more character assassination makes a candidate stronger. The personal flaws, and there could be many, are overlooked in favour of a suspicion that the media is acting on an agenda.
Besides, none of the candidates were a paragon of virtue. If Trump was exposed as a misogynist boor and a slippery operator during the campaign, Hillary Clinton had a lot to answer for as well for the shadowy dealings of Clinton Foundation, email scandal and the charge that she threatened, smeared and targeted the many women her husband had sexually assaulted or carried out consensual affairs with.
And yet among the two, the media had only one in its cross hairs. The dissatisfied, disenfranchised voters of Trump were obviously not oblivious to his flaws but they were ready to back him because Trump promised to upset the cozy cabal of a tiny elite who ruled and prospered at their expense. They voted in the disruptor because they were tired of being upended by the patronising elite who swatted them aside as xenophobic idiots and had no time for their very real concerns.
The media should have seen it coming had it had its nose to the ground but it picked sides and turned its face away from the truth. It refused to come out of the echo chamber and listen to the wave that had engulfed many parts of the world and had finally reached the American shores. And when it was finally forced to confront the reality on 9 November, the media erupted in the exact, same way it did post-Brexit. In a fit of righteous anger, it started propagating the theory that democracy is a flawed system in the hands of racist, cloistered fools.
This stems from a dangerous elitist illusion that democracy is legit as long as it throws up suitable results, and is disposable in favour of an elitocracy as soon as it does not. Brexit taught the elites no lessons. And those who don't learn from history are doomed to see it being repeated.
If the media was honest with itself, instead of alleging that America had almost overnight turned into a nation of bigoted xenophobes, it would have tried to make sense of the data set that shows Trump won nearly 29 percent of the Latino votes and that Clinton failed to overwhelmingly curry their favour.
As The Daily Beast fulminates in rage, "given the bad blood between Trump and Latinos, one of the biggest surprises on Election Night was that so many Latinos ended up voting for their tormentor. According to CNN's exit polls, about 27 percent of Latinos voted for Trump. Exit polls from The New York Times put the figure at 29 percent. This means that Trump did better with Hispanics than Bob Dole in 1996 (21 percent), and wound up comparable to Mitt Romney in 2012 (27 percent)."
What explains this peculiar phenomenon where so many Hispanics turned out for Trump who had infamously called them "criminals and rapists"? But analysing this sort of disruptive data requires a reality check that was missing from the US media. They were too busy painting the whole body of Trump backers as "racists".
Had that been the case, what explains the fact that former Barack Obama strongholds sealed the deal for Trump?
How does the liberal media explain this data that the same set of people who sent America's first black President to the White House in 2008 and re-elected him in 2012, brought in a 'white supremacist' four years later? Does it imply that a nation had inexplicably turned racist and misogynist or that Obama's rule had alienated people and disempowered the masses to such an extent that they were fed up of the corrupted system and desperately wanted a change?
Look closely at Washington Post's analysis: "Across swing states — and others previously thought to be safe for Democrats — Trump coloured dozens of counties red that hadn't gone Republican in decades. Of the nearly 700 counties that twice sent Obama to the White House, a stunning one-third flipped to support Trump. Trump also won 194 of the 207 counties that voted for Obama either in 2008 or 2012."
Do keep in mind that this included Michigan which the Republicans hadn't won since 1988. To conclude, it is lazy analysis and chicanery of data to suggest that whole of America turned into a nation of xenophobic bigots on 9 November. The media must introspect where and why it went wrong and apply more honesty in its workings. But that may be asking for too much at this juncture.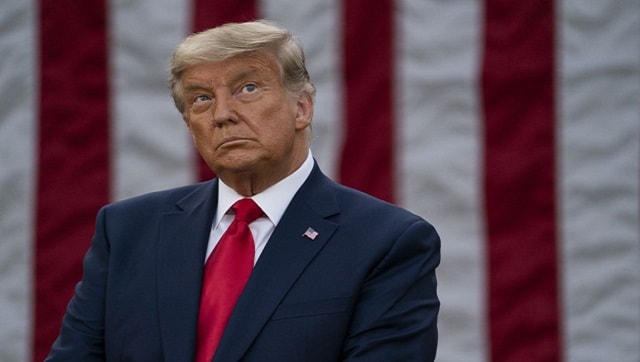 World
Former president Donald Trump has said the official ought to be tried for treason if the report was true
World
NATO is urging China to join international efforts to limit the spread of nuclear weapons amid concerns that the country is rapidly developing missiles capable of carrying atomic warheads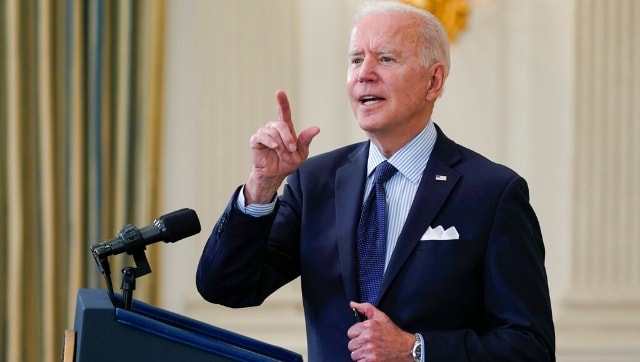 World
The remark comes in the wake of the announcement of the formation of a new interim government in Kabul by the Taliban