Donald Trump inauguration: President enters the White House facing myriad crises
Donald Trump enters the White House embroiled in scandal, in a pitched battle with the intelligence services and news media, and facing a world on fire.
Washington: Donald Trump enters the White House embroiled in scandal, in a pitched battle with the intelligence services and news media, and facing a world on fire.
Among the many challenges the president-elect will face after his inauguration on Friday, the most urgent may be to steady the ship.
Even before being sworn in, he is facing a Congressional investigation into possible collusion between Russia and his election campaign.
Fearing an asterisk is being painted next to his historic victory over Hillary Clinton, Trump has gone on the offensive.
The incoming Republican leader has lashed out at "sleazebag political operatives," the intelligence services — whom he compared to Nazis — and the media, reprising campaign tactics that played well with his base.
But add to that serious allegations of nepotism, legal problems over his business interests, the ill-preparedness of some of his cabinet nominees and a fracas over health care reform that has left Republicans in disarray, and the picture gets even bleaker.
The image of "Teflon Don" — who as a candidate rode out scandal like no one else in modern political history — is taking on water.
Quite aside from the cost in time and energy of fighting on multiple fronts, the crises appear to be eroding his credibility, the base currency of any presidency.
His approval rating stands at 44 percent, according to a Gallup poll — the lowest level of support for any incoming president since the organisation began doing the surveys in the Clinton era.
In the corresponding period before his presidency, Barack Obama enjoyed an 83 percent rating.
That unpopularity will make it much easier for allies to bolt. Republican lawmakers up for re-election or in moderate states and districts are unlikely to go to bat for a deeply unpopular president.
Senator Marco Rubio — a former Trump rival for the Republican presidential nomination — is already openly raising the prospect he could oppose Trump's pick for secretary of state, oil executive Rex Tillerson.
Republican governors are also balking at plans to repeal Obamacare, and all the time Trump's victory is being called into question.
A massive "Women's March on Washington" is planned for Saturday, the day after his inauguration.
With this kind of sentiment swirling, Trump may be the first president to enter the White House with a bunker mentality.
Peppering the first 100 days of his administration with populist legislation and executive actions would help stem the bleeding — as would avoiding unnecessary fights.
Keep the band together
To help him run the country, Trump has turned to a disparate group of family members, generals, billionaires and establishment Republicans — few of whom have any White House experience.
The CEO-turned-commander-in-chief sees his freewheeling style as an asset. It will have a massive impact on how his decisions are framed.
A variety of opinions inside the White House can be constructive, or fuel turf wars and jockeying for influence that can split the house asunder.
Will Trump's daughter Ivanka or her husband Jared Kushner be the last person in the room? Will it be conservatives like Vice President Mike Pence or hard-right ideologues like chief strategist Steve Bannon?
Strongmen
Trump, like Obama, will take office at a time when rival regional powers are gaining more clout and are not afraid to use it. Preserving US primacy will be a full-time job.
In Russia, Vladimir Putin may be the strongest leader since Leonid Brezhnev, as he aggressively tries to renegotiate the terms of the end of the Cold War.
Putin's effort to re-establish Moscow's influence in Syria already hobbled the Obama administration. A similar Russian drive in Afghanistan, Libya or eastern Europe could pose serious problems for Trump's bid to smooth relations.
Meanwhile, the president-elect has taken a more bellicose stance toward China, at just the time Beijing is feeling more assertive.
Whereas Mao Zedong transformed Chinese society, and Deng Xiaoping made the country an economic power, current leader Xi Jinping wants to make China a diplomatic and military force.
Trump and Xi's rival ambitions dramatically raise the possibility that various disputes — from Taiwan to currency rates to freedom of navigation in the South China Sea — could become flashpoints.
Allies
Few have been more perturbed by Trump's election than America's traditional allies.
Trump has questioned the value of both Nato — calling it "obsolete" in an interview with the German tabloid Bild and The Times of London published Sunday — and Washington's treaty obligations to help secure allies in Asia, which underpin the global order.
"Trump has long believed the United States is being taken advantage of by its allies," said Thomas Wright of the Brookings Institution. "He would prefer that the United States not have to defend other nations, but, if it does, he wants to get paid as much as possible for it."
So far, most — including Britain and Japan — have adopted a strategy of engagement, getting close to Trump in order to win his ear.
Situation room
Every president will endure surprise national security crises, but perhaps the biggest foreign crisis facing Trump is well known — North Korea.
The country has been working feverishly to fuse two lethal technologies, a ballistic missile capable of reaching the continental United States and a miniaturised nuclear device to be its apocalyptic payload.
Trump has already painted that as a red line. "North Korea just stated that it is in the final stages of developing a nuclear weapon capable of reaching parts of the US. It won't happen!" he tweeted.
Making sure of that will be far more difficult.
Sanctions against North Korea have had limited impact and Trump's hostility to China would seem to forestall any help from Beijing in squeezing Pyongyang.
He could turn to more dramatic responses, from disabling North Korean weapons systems by cyber-attack, airstrikes or invasion.
"Trump will hear siren calls to launch a preventive war," said Leon Sigal of the Social Science Research Council.
But that would mean trusting US intelligence.
"For a president who, as a candidate, repeatedly criticised US military intervention abroad and was skeptical of alliances," Sigal said, "that option might be particularly unpalatable."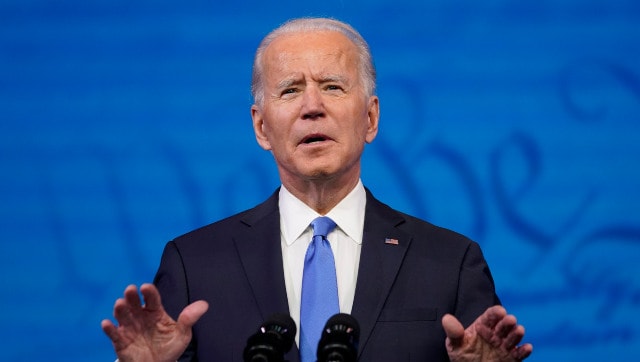 World
The US also announced sanctions on 32 individuals and entities accused of attempting to influence the 2020 presidential election by spreading disinformation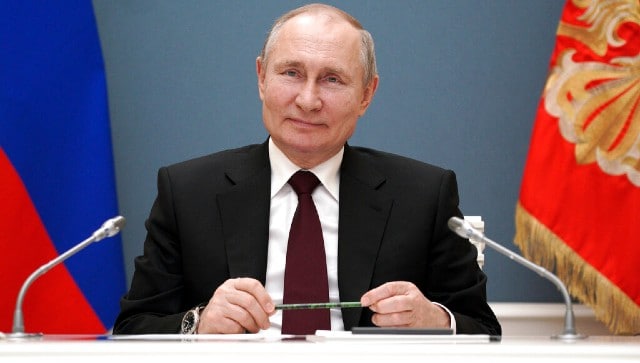 World
Many Russian officials emphasised the call was a US initiative and noted the lack of criticism of Russia's rights record or the jailing of Kremlin critic Alexei Navalny
Entertainment
Sacha Baron's Oscar-nominated turn in The Trial of the Chicago 7 is far less risky and enlightening compared to the more stinging post-mortems he has performed on the US through Borat 2 and Who Is America?.