Donald Trump gets taste of his own medicine with Europe's hilarious take on 'America First'
Pretty much all of Europe has a lot to say about Donald Trump's 'America First' slogan
Remember the viral video from Netherlands which had a lot to say about Donald Trump's 'America First' assertions? Well it turns out that Trump has inspired perpetually all of Europe to make some noise about his contentious slogan. With bans, Brexit and other boisterous chatter from the President of the United States spoiling global relations further, it is no surprise that a lot of European countries have quite a lot to say about Trump's worldview.
Here's a look at the viral 'America First, our country second' formula that is taking the internet by storm.
Netherlands
This is where it all began. Arjen Lubach, host of the show 'Zondag met Lubach', released quite the satirical masterpiece introducing Trump and his government to what The Netherlands is all about. From the controversial 'Black Pete' tradition to the Dutch connection to Nato, Lubach pioneered trolling the trollers.
Switzerland
When one thinks of world peace, they think of Switzerland. So one might wonder how Trump could make a connection with this mountainous nation. But then a really helpful video from SRF Comedy clears up how the origins of Switzerland's flag and their treatment of women in the past makes Switzerland a perfect ally. No bad hombres here!
Portugal
Portugal also decided to participate in the European 'Comedy against Trumpism' movement with their very own video. The talk show 5 Para A Meia-Noite took a page from their Dutch counterparts to introduce the Potus to Portugal.
Germany
Neo Magazin Royale made it very clear that it is America First, Germany Second. Germany aka Deutschland reminded Trump of a great German leader who also happened to have great hair that the world still remembers about. They surely remember about the Berlin Wall too, maybe Trump and Co can take some notes. Also, anyone who says that Germany lost in both the World Wars is spreading fake news, obviously.
Denmark
Danish TV show Natholdet was next on the list. It wouldn't take a moist piece of Rye bread to absorb how much the Danish love Trump. The video, which is as crisp as a Danish pastry, made it clear that Nato and EU can be third, after the US and Denmark of course.
Lithuania
Since Lithuania has the fastest internet in the world, they wouldn't be left behind in this online trend. The president of this nation, Dalia Grybauskaitė, might give Trump some campaign day nightmares, but the Baltic nation could certainly help make America great again.
We even have Mars!
The reddish orange planet welcomes the carrot-skinned president with open arms in this video. Considering how there are no Mexicans on Mars, we think it's a match made in heaven. Since Trump space policy does focus primarily on 'deep space activities', Mars seems worthy of the Trump, after America. It's always America First.
Watch the full playlist of Comedy against Trumpism here:
World
The Vienna talks aimed at reviving the deal were suspended in June, when Iran elected ultraconservative Ebrahim Raisi as president
World
German foreign minister Heiko Maas said Poland must "fully and completely" implement EU law, while France's Europe minister Clement Beaune called the ruling an "attack against the EU".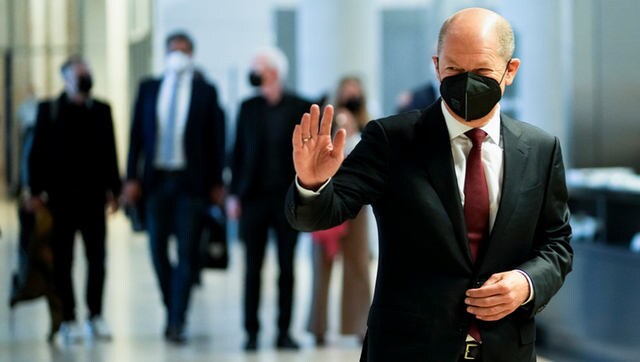 World
As recent events in Germany and Austria suggest, there's a perceptible wind blowing against centre-right governments in Europe.