Donald Trump did not threaten James Comey: White House
The White House on Saturday denied that President Donald Trump threatened the former FBI Director James Comey who was fired by him early this week.
Washington: The White House on Saturday denied that President Donald Trump threatened the former FBI Director James Comey who was fired by him early this week.
"That's not a threat. He simply stated a fact. The tweet speaks for itself," the White House Press Secretary Sean Spicer told reporters at his daily news conference.
Spicer was responding to questions on a tweet by Trump early in the morning.
"James Comey better hope that there are no 'tapes' of our conversations before he starts leaking to the press," Trump said in his tweet, a medium which he uses quite often.
Spicer did not respond to question that whether the White House taped the conversation between Trump and Comey, which the president was referring to.
"I've talked to the president. The president has nothing further to add on that," Spicer said as he repeated the same answer every time he was asked on this issue.
"On the dinner with James Comey, does anyone in this White House have an audio recording of what unfolded during the January 27th dinner between the former FBI director and the president of the United States?" he was asked.
"I'm not aware of that," Spicer said.
Meanwhile, top Democratic lawmakers led by Indian American Congressman Raja Krishnamoorthi urged the White House to turn such a tape.
"In light of the varied and divergent statements from the White House press briefing room regarding the firing of both former National Security Advisor Michael Flynn and the former FBI Director James Comey, the production of such tapes would allow the facts of these terminations to come to light," Krishnamoorthi wrote in a letter to White House on Friday morning.
"President Trump should release the tapes he referred to and come clean on the real reasons why Director Comey was abruptly fired in the midst of a critical investigation," said Congressman Joe Crowley, House Democratic Caucus chairman.
"If no such tapes exist, then the president owes the American people an answer for why he made such a threat."
"His false claims are nothing but thinly veiled attempts to create a distraction from his own incompetencies," Crowley said.
"Under normal circumstances, we would not consider credible any claims that the White House may have taped conversations of meetings with the President," Judiciary Committee ranking member John Conyers and Oversight Committee ranking member Elijah Cummings wrote in a letter to the White House counsel Donald McGahn.
"However, because of the many false statements made by White House officials this week, we are compelled to ask whether any such recordings do in fact exist."
"If so, we request copies of all recordings in possession of the White House regarding this matter," they said.
Separately, Comey has declined to testify before the Senate Select Committee on Intelligence where he was asked to appear next week as part of its attempt to find the circumstances in which he was fired by Trump.
Subscribe to Moneycontrol Pro at ₹499 for the first year. Use code PRO499. Limited period offer. *T&C apply
World
The Pentagon said the strikes were retaliation for a rocket attack in Iraq earlier this month that killed one civilian contractor and wounded a US service member
India
Singh rued that he frequently receives complaints from common citizens that officials concerned pay little heed to their complaints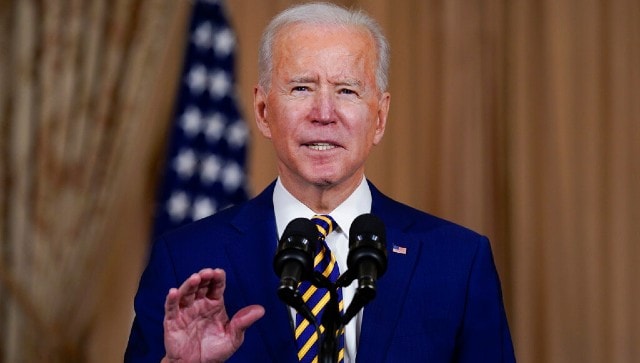 World
The former US president had halted the issuance of green cards until the end of 2020 and deemed immigrants a 'risk to the US labor market' due to the coronavirus pandemic