Donald Trump asked Cabinet members if he can legally fire US Federal Reserve chair Jerome Powell: Reports
President Donald Trump has privately asked cabinet members if he has the authority to fire Fed Chair Jerome Powell after interest rates were increased and the stock market tanked
Washington: President Donald Trump has privately asked cabinet members if he has the authority to fire Federal Reserve Chair Jerome Powell after interest rates were increased and the stock market tanked, US media reported.
CNN and Bloomberg, citing unnamed people familiar with the matter, said Saturday that Trump was furious when the Fed raised the key borrowing rate on Wednesday and signalled it will continue to hike rates in 2019. The Dow Jones Industrial Average closed the week with yet another steep decline, its worst week in 10 years. Powell, chosen by Trump for the job, took over the key post for a four-year term at the helm of the US central bank in February, replacing Janet Yellen.
Trump's aggressive trade policies combined with the strong US dollar have created fears of slowing US and global growth, and caused stock markets to retreat. On Tuesday, Trump warned the Fed not to make "yet another mistake" by raising interest rates, the second consecutive day he has gone after the central bank on Twitter. Trump has ignored the US president's traditional respect for the Fed's independence. He has called the Fed "crazy," "out of control" and a greater economic threat than China.
An attempt to end Powell's term early, however, would be a direct attack on the independence of the powerful institution, which plays a major role in the world's largest economy, and likely create havoc in the stock market. In October, Trump said he had no intention of firing Powell, but in November he declared that he was "not even a little bit happy" with Powell. It was unclear if Trump has the authority to fire Powell, according to US media. A Fed spokesperson was not immediately available for comment when contacted by AFP.
Business
The dollar index, which gauges the greenback's strength against a basket of six currencies, gained 0.10 percent to 96.12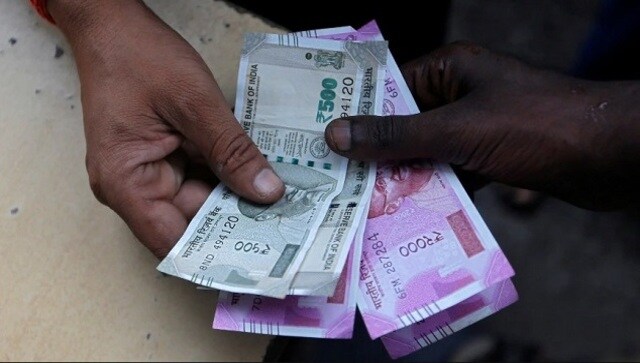 Business
The dollar index rose by 0.01 percent to 96.55 and the global oil benchmark Brent crude futures declined 0.45 percent to USD 79.34 per barrel
Business
On the domestic equity market front, the 30-share Sensex was trading 15.74 points or 0.03 percent lower at 58,325.25, while the broader NSE Nifty declined 30.10 points or 0.17 percent to 17,384.95