Donald Trump and Emmanuel Macron agree to 'hold Russia accountable' over ex-spy's poisoning in Britain
US president Donald Trump, who is under mounting domestic pressure over his unwillingness to confront Vladimir Putin, is now ready to 'hold Russia accountable' over an attack on a former Russian spy in Britain
Washington: US president Donald Trump, who is under mounting domestic pressure over his unwillingness to confront Vladimir Putin, is now ready to "hold Russia accountable" over an attack on a former Russian spy in Britain, the White House said on Wednesday.
During a call with President Emmanuel Macron of France, the White House said both men "reiterated their solidarity with the United Kingdom in the wake of Russia's use of chemical weapons against private citizens on British soil."
Moscow stands accused of the attempted murder of ex-spy Sergei Skripal in the city of Salisbury via nerve agent-- a charge the Kremlin denies.
Trump and Macron — who will visit Washington in late April — also "agreed on the need to take action to hold Russia accountable," the White House said.
Find latest and upcoming tech gadgets online on Tech2 Gadgets. Get technology news, gadgets reviews & ratings. Popular gadgets including laptop, tablet and mobile specifications, features, prices, comparison.
World
It was a tweet that mattered, and couldn't be ignored, even by many Republicans who have long given Trump a pass.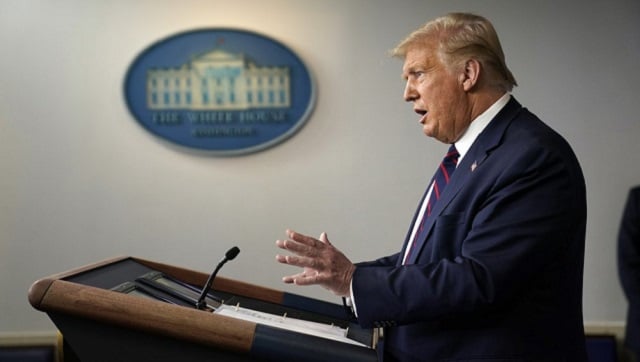 World
The top Republicans in the House and Senate, who have spent the past four years championing Trump in Congress, also distanced themselves from the notion of a delayed election
World
When Donald Trump restarted his coronavirus briefings last week after shutting them down in April, he largely hewed to a script, urging Americans to wear masks and practice social distancing