India cancelled my visa due to pressure from govt in China, says dissident Dolkun Isa
India has withdrawn the visa granted to Chinese dissident Dolkun Isa and three others on Monday after Beijing protested the move calling Isa a terrorist
Days after India issued a tourist visa to Chinese dissident Dolkun Isa and three others allowing them to visit the country for a conference in Dharamshala next week, New Delhi cancelled the visa on Monday, reported NDTV. The decision came after Beijing protested the move, calling Isa a terrorist.
Isa, a leader of World Uyghur Congress (WUC), lives in Germany and was invited to the conference being organised by the US-based Initiatives for China. Chinese dissidents in exile and members of the Uyghur community were expected to attend and discuss democratic transformation in China.
"We have cancelled the visa given to Dolkun Isa," a Home Ministry spokesperson confirmed on Monday without elaborating further.
China's unhappiness about reports that Dolkun has been given the visa was reflected in Chinese Foreign Ministry Spokesperson Hua Chunying's statement. "What I want to point out is that Dolkun is a terrorist in red notice of the Interpol and Chinese police. Bringing him to justice is due obligation of relevant countries," he said.
NDTV reported that according to government sources, Isa's visa was cancelled after India learnt that he had an Interpol red corner notice against him.
Reacting to the Indian move, Isa said, "On 23 April, I got a very short note by the Indian side that my visa is cancelled. There was no explanation." He said he did not know what exactly was the reason for it. "Maybe because of Chinese pressure put on the Indian government. But, I do not know...I did not get any explanation from the Indian side," he said.
He, however, speculated it may have been because of Chinese pressure on the Indian government.
China has been battling Uyghur Islamic extremism in the Xinjiang province since the 1990s. Dolkun Isa is regarded as a terrorist by China. He has been a German citizen since 2006 and has been at the forefront of the movement for democracy, often speaking out against the human rights abuse by Chinese authorities. India's decision last week to allow WUC leaders whom China regards as backers of terrorism in its volatile Muslim-dominated Xinjiang province had come in the backdrop of Beijing blocking India's bid to get Pathankot terror attack mastermind Masood Azhar designated as a terrorist by the UN.
Beijing has long been wary of independence-minded militants in Xinjiang and has kept tight controls over the region. It began labeling the militants terrorists in 2001 in a bid to win international support for the struggle against the militants. Scholars have argued that China's stifling policies in the region — including restrictions on beards and veils — have marginalized the Uighurs and fueled militancy.
Tsering Tsomo, executive director of the Tibetan Center for Human Rights and Democracy, expressed disappointment at the revocation of Isa's visa. The center is one of the organizers of this weekend's interfaith leadership conference that Isa had been planning to attend in Dharmsala, where the Tibetan government-in-exile is headquartered.
"We just wanted a small group of like-minded people to come and exchange their views in a free and democratic manner," Tsomo said in a statement Monday in Dharmsala. "The aim was to help improve the human rights situation in China."
The Dalai Lama, the Tibetan spiritual leader, has been living in Dharmsala since he fled Tibet in 1959. Beijing accuses him of seeking to separate Tibet from China. But Tibetans and the Dalai Lama say they simply want a high degree of autonomy under Chinese rule.
With inputs from Agencies
World
Chinese foreign minister Wang Yi said China has decided to donate three million vaccine doses to the Afghan people in the first batch. China is also ready to provide more anti-epidemic and emergency materials to Afghanistan
World
With the US and NATO troops withdrawal from Afghanistan now over, the Taliban regime is looking to China for major investments in the coming six months in the troubled country.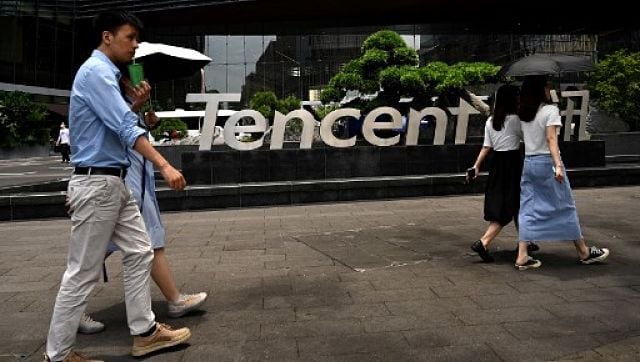 World
The move is the latest by authorities to tighten their grip on the embattled technology sector and sparked a collapse in the share prices of some of the industry's biggest names.