Dilma Rousseff's former V-P Michel Temer wins Brazil's presidency and huge problems
Brazil's new president, Michel Temer, has an unusually short time to get through an unusual — even daunting — list of tasks, starting with fixing one of the world's biggest economies.
Brasília, Brazil: Brazil's new president, Michel Temer, has an unusually short time to get through an unusual — even daunting — list of tasks, starting with fixing one of the world's biggest economies.
Dilma Rousseff's dismissal from the presidency in her impeachment trial on Wednesday was a triumph for her former vice president turned bitter enemy.
But now Temer has what's left of Rousseff's second term — two years and four months up to the end of 2018 — to deal with the same problems that overwhelmed her.
Economy
With Brazil in its deepest recession since the 1930s, Temer's main hope is that he can turn the economy around. Unemployment rose to 11.6 percent in May to July while GDP shrank 0.6 percent in the second quarter.
The markets believe in him: the Sao Paulo stock market has risen some 29 percent since he became interim president during Rousseff's impeachment process in May. The Brazilian currency, the real, has gained more than 15 percent in value.
"My promise is to recover the strength of our economy and put Brazil back on the rails," he said soon after his swearing in on Wednesday.
But getting his proposed fixes — austerity cuts, pension and labor law reforms, and privatization — through Congress will be tough.
With a giant budget deficit of more than $53 billion, analyst Harold Thau from Tecnica consultants says, "the priority is to reorganize the public accounts."
"There are no longer the conditions to keep spending more than what's coming in or to raise taxes."
Temer has named the respected Henrique Meirelles as economy minister. A former central banker under the governments of Rousseff's predecessor Luiz Inacio Lula da Silva, he says he will reduce spending, reform labor markets and lower ballooning pension costs.
However, those unpopular initiatives will require constitutional amendments, which means heavy congressional support. The first test will be in setting a spending ceiling for 2017 with no increases except to reflect inflation.
Politics
Few are better than Temer, 75, at finding their way around the Brazilian political maze, but he is far from popular and comes in without a mandate from having won an election.
As the chief of Brazil's biggest party, the center-right PMDB, he has built a cabinet based on the main forces in Congress — largely conservative on social agendas and liberal in economics.
But how much power does he really have?
Sylvio Costa, editor of the specialist Congresso em Foco website, says Rousseff "was in large part brought down by her inability to build relations with Congress. Temer will have to build strong majorities, but to do that, he'll have to make concessions."
"After a traumatic (impeachment) process, he will have to come to understanding with Congress, but there's also the problem of coming to an understanding with the public, which is deeply turned off by politicians," he added.
Illustrating the fragility of Temer's foundations, the Senate failed to agree on barring Rousseff from politics altogether even as it removed her from the presidency. It was as if Temer's main enemy were defeated, but not quite driven off the battlefield.
The failure of that second vote, which called for an eight-year banishment, "caused an enormous uneasiness," says former presidential candidate Aecio Neves from the social-democratic PSDB party.
Corruption
Hanging over left and right in Brazilian politics is the mega-scandal at Petrobras oil company, the jewel in the crown of state-run business where a vast network of embezzlement and bribery has been uncovered.
Players from both Rousseff's Workers' Party and Temer's PMDB, along with others, have been prosecuted or convicted in the wholesale theft from Petrobras, partly for personal enrichment and partly to fund their parties' political campaigns.
Almost as soon as Temer named his cabinet on becoming interim president, he had to sack three ministers when it was disclosed that they were caught up in the Petrobras probe.
The fear for Temer's allies is that more names will be named.
Construction tycoon Marcelo Odebrecht, one of the lynchpins in the corruption scheme, has told prosecutors that he gave $3 million to the PMDB at Temer's request, Veja magazine reported.
The article did not say whether the money was supposedly a bribe or legitimate donation and Temer has not been charged with any crime. However, it is clear the Petrobras scandal could still wreak havoc.
Corruption was one of the chief motivators for huge crowds that demanded Rousseff step down. Now she and Lula will hope to turn the corruption issue against Temer's government in an attempt to whip up their own supporters, who will already be riled by the austerity measures.
"The people are not indifferent to what's happening," warned communist senator and Rousseff ally Vanessa Grazziotin.
Sports
The US have won four of six Olympic titles since women's football was introduced to the programme in 1996, but suffered a heavy defeat by the same team that knocked them out on penalties in the quarter-finals in Rio.
Sports
Brazil, who won gold for the first time five years ago on home soil in Rio, could have moved to the brink of qualification for the knock-out stage in Yokohama but were denied by a stubborn Ivory Coast.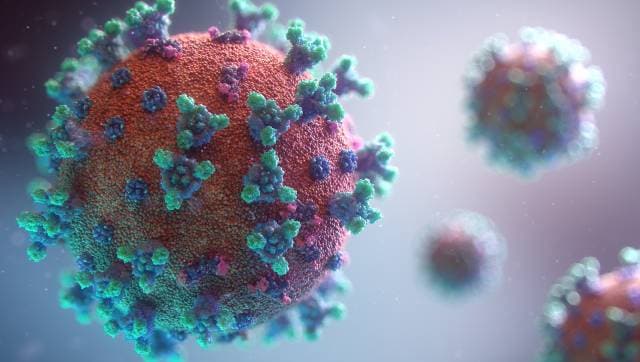 India
While this is new territory for India, similar instances have occurred before in the UK, Brazil and Portugal