'Dialogue is the best option': Pakistan is turning diplomacy with India into a joke
A Pakistan official said dialogue is the best option with India after Basit said that talks were suspended. Here's why Pakistan seems to be trolling us.
To say that India-Pakistan ties are like a love-hate relationship is an understatement.
It's probably more accurate to describe the bilateral as the dictionary definition of 'trolling in international diplomacy'.
Mere days after Pakistan High Commissioner to India Abdul Basit said the bilateral peace process between the two countries stands "suspended", a top Pakistani official said on Thursday that dialogue is the best option between Pakistan and India and the two sides should not think in terms of "foreclosing any options".
India-Pakistan relations have been this confusing for quite a while now. And perhaps the best evidence for this troll diplomacy are the on-and-off talks between India and Pakistan.
When Narendra Modi invited the heads of the other Saarc countries — including Pakistan's prime minister Nawaz Sharif — for his swearing-in ceremony in May 2014, it raised hopes about a positive turn in the ties between the two countries. What made people even more hopeful was when the two prime ministers exchanged gifts. After Modi gifted a shawl to Sharif's mother, Sharif responded by sending a white sari for Modi's mother.
A day after the swearing-in ceremony, Modi held his first bilateral meeting with Sharif. PTI had reported that the two leaders had talked about ways to enhance cooperation in the field of trade and the 26 November, 2008 terror attack investigation.
But things turned bitter after incidents of ceasefire violations at the borders increased. Between June 2014 and January 2015, Pakistan violated the ceasefire 685 times.
On 18 August, 2014, India sent a stern message to Pakistan by calling off foreign secretary-level talks with Pakistan that were scheduled a week later in Islamabad after Pakistan High Commissioner in India Abdul Basit invited Kashmiri separatist leaders for "consultations" before the talks in Islamabad.
During the Saarc summit in November 2014, the two PMs had avoided each other but in a final ice-breaking moment, Modi shook hands and laughed with Sharif. Hindustan Times had reported that the two had even held an hour-long secret meeting on the sidelines of the Saarc summit.
On 3 March, 2015, Indian foreign secretary S Jaishankar held talks with his Pakistani counterpart Aizaz Ahmed Chaudhary, seven months after India had cancelled foreign secretary-level talks.
Perhaps the most significant Modi-Sharif bilateral meet took place on 10 July, 2015 in Ufa, Russia. During their meeting, the two leaders agreed that the existing mechanism of regular meetings between DG Rangers, DG BSFs and DG MOs should be held to ensure full compliance with the 2003 Ceasefire Understanding.
And giving us all a sense of déja vu, planned talks between the the national security advisors of the two countries scheduled for 23 and 24 August, 2015 were called off by Pakistan a day before the talks were going to held because External Affairs Minister Sushma Swaraj had given an ultimatum to Islamabad to give a commitment that it would not go ahead with meeting separatists.
And then on 30 November, as if the NSA talks had never been cancelled, Modi met Sharif at the inauguration of the Conference of Parties (CoP) 21 climate summit in Paris. On 6 December, the NSAs also held a secret meeting in Bangkok and discussed a range of issues including peace and security, terrorism and Jammu and Kashmir.
Sushma Swaraj also met Sharif and Sartaj Aziz, adviser on foreign policy at Pakistan's Ministry of Foreign Affairs to the PM, in Islamabad on 9 December.
And then on 25 December, Modi met Sharif on the latter's birthday in a surprise visit to Pakistan.
That's like a statesman. Padosi se aise hi rishte hone chahiyen. https://t.co/dM26am9tWf

— Sushma Swaraj (@SushmaSwaraj) December 25, 2015
But this birthday bonhomie received yet another setback after the Pathankot terror attack on 2 January 2016, in which seven Indian security personnel were killed.
However, Sushma Swaraj met Sartaj Aziz again in Pokhara, Nepal on 18 March. This was the first political-level engagement between the two sides after the Pathankot attack. At the meeting, Swaraj also accepted Pakistan's invitation for Modi to visit Islamabad for the Saarc Summit to be held on 9 and 10 November this year. The Pathankot attack figured very high in the over 20-minute meeting between Swaraj and Aziz.
The five-member Pakistani Joint Investigation Team (JIT) reached Pathankot to probe the attack on 29 March. While the JIT probe was going well initially after Indian investigators said that the JIT admitted that the attackers were from Pakistan, things soon went downhill yet again when Pakistani media reports claimed that the JIT had said that India had staged the Pathankot attack.
The repeated pattern of bilateral meetings, talks and bonhomie followed by bitter allegations, ceasefire violations or terror attacks not only reveals the dark nature of the ties between India and Pakistan but makes one feel that the diplomacy between the two countries has become a joke.
It seems this strategy is here to stay for Pakistan when it comes to relations with India: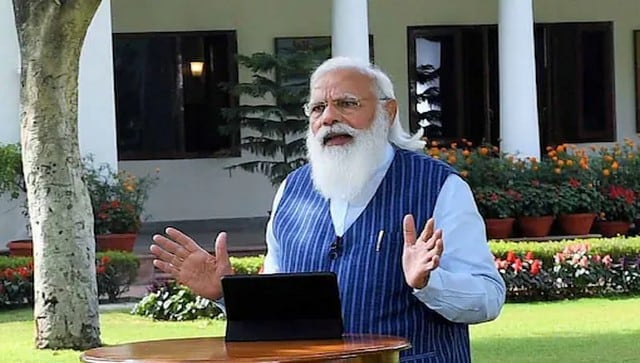 India
The reshuffle comes in less than a week after Prime Minister Modi last Saturday met secretaries of all ministries and departments to speak about required reforms in government processes.
Politics
His selection assumes significance as the dissension-riven Congress faces the Assembly polls in less than five months and the fact that Dalit voters comprise 32 percent of the state's electorate
World
They discussed recent electronics and telecom manufacturing PLI schemes and measures to strengthen the innovation ecosystem, said MEA spokesperson Arindam Bagchi