Devyani live: Bharara's office mum on India's response to his statement
Adopting a tough stand, Congress vice president Rahul Gandhi, Home Minister Sushilkumar Shinde and Gujarat Chief Minister Narendra Modi on Tuesday refused to meet a visiting US congressional delegation to show India's displeasure over the treatment meted out to Devyani Khobragade. Follow live updates.
9.16 pm: Bharara's office mum on India's response to his statement
The office of American prosecutor Preet Bharara, whose decision to charge Devyani Khobargade on visa fraud touched off a furor in India, today refused to comment on India's strong response to his statement.
When contacted by PTI, Bharara's office responded by saying "he will not be available for any comment."
His office also said "we do not have any comment on the Indian government's response" to the remarks of Bharara, the US attorney for the Southern District of New York.
9.09 pm: Panel says Khobragade no eligible for Adarsh flat
Devyani Khobragade, the Indian diplomat who is at the centre of a diplomatic row with the US, is one of the 25 allottees who have been found ineligible to own a flat in the controversial Adarsh Housing society by a judicial panel which probed the scam.
According to Maharashtra government rules, an official applying for a flat under a government quota has to give a signed affidavit stating that they do not own any other flat. Devyani had an apartment in Oshiwara locality in the city which too she had got under the government quota.
Her father Uttam Khobragade, a retired IAS officer, was alleged to have facilitated extra floor space index (FSI) to the upscale 31-storey Adarsh society in Colaba by transferring an adjoining Brihanmumbai Electric Supply and Transport Undertaking (BEST) plot to the society.
Uttam Khobragade has, however, denied any wrongdoing in the scam.
"We purchased the flat under the reserved quota after paying the correct price. Why should we return the flat," he asked.
8.37 pm: Treat our diplomats as we treat yours: Sujatha Singh tells US
Amid the row over the arrest and strip search of Deputy Consul General in New York Devyani Khobragade, Foreign Secretary Sujatha Singh today said the US should extend courtesies to Indian diplomats on par with what are enjoyed by their American counterparts in India.
"We expect our diplomat to be given exactly the same courtesies that we extend to American diplomats or diplomat of any other country," Singh said.
Criticising the action against Khobragade by the US authorities, she said the way the senior diplomat was treated was not acceptable.
"You do not treat an Indian diplomat in this manner whether its in the US or any other country," she said when asked about the issue at a function here.
On India's reaction, Singh said the country has always shown "spine" to protect national interests since Independence.
"India has shown spine at everything we have done since our Independence in 1947, including our own foreign policy making, whether it is on non-alignment, whether it is on Bangladesh or on any other issue.
"Whether it is our economic policies or any other issue, we have followed our own path determined by our national interest and how we see the world and we continue to do so," she said.
7.42 pm: Domino's Pizza outlet ransacked in Mumbai suburb
Protesters ransacked a Domino's Pizza outlet in a Mumbai suburb on Friday, demanding a ban on US goods as officials from the two countries struggled to defuse a row over the arrest of an Indian diplomat in New York.
Police and the Indian franchise of the US chain said no-one was hurt in the attack, which came amid unrelenting rage in India over the arrest and subsequent strip-search of Devyani Khobragade for visa fraud and under-payment of her housekeeper.
India has demanded that the charges be dropped against the diplomat and her father threatened to start a fast if US authorities pressed ahead with the case.
7.24 pm: Facebook group organises rally in support of maid in NY
A Facebook group has been gathering support for a rally in front of the Indian consulate in New York city in support of Sangeeta Richards.
"Please join us for an international day of action to support the domestic worker exploited by the Deputy Consul General of India. Devyani Khobragade was arrested for lying to the State Department in regards to the terms of employment listed on the visa for her nanny and housekeeper in New York," a post on the group said.
Here is a link to the group.
6.05 pm: BJP to not recall invitation to US Consul General
The BJP today said invitation extended to US Consul General in Mumbai for Narendra Modi's Sunday rally will not be recalled following the outrage over the treatment meted out to Indian diplomat Deyani Khobragade which it termed as "unacceptable".
"We don't recall an invitation after giving it. But we are sure that the US attitude is not befitting. We always treat our guests with respect but won't compromise on the issue of national pride and national power," BJP General Secretary Rajiv Pratap Rudy said.
He, however, was unsure whether the US diplomat would attend the rally given the stand-off between the two countries following the episode.
"We are not aware of that," Rudy said when asked if the American diplomat would be attending the rally.
The party has invited Mumbai-based envoys of various countries for the event.
2.35 pm: RPI activists attack American food chains over arrest of Devyani Khobragade
Media reports have said that activists of the Ramdas Athawale-led Republican Party of India have attacked American food chains in Mumbai in protest against the arrest of Indian diplomat Devyani Khobragade.
Reports suggested that a Dominos restaurant in Bandra was ransacked while calls were made to shut down all American restaurants.
1.50 pm: Have taken steps to ensure safety of Devyani, says Khurshid
External Affairs Minister Salman Khurshid on Friday said he was hopeful of a solution to the US diplomatic row adding that the dignity of Devyani Khobragade must be restored.
"We have taken steps in order to maintain dignity and comfort of our diplomat, for me to react to anything said by someone is uncalled for," he said.
"My duty is to be in conversation with my counterpart, John Kerry," he said, adding that "it was important to preserve the relationship between India and US."
1.20 pm: Law will take its own course, says Shinde on domestic help case
Talking to reporters in New Delhi, Home Minister Sushilkumar Shinde said the government will not interfere in the case against Devyani's domestic help. "Law will take its own course," Shinde said.
The Delhi Police had in October registered an FIR against Sangeeta Richard and her husband Philip Richard after a complaint by Indian diplomat Devyani Khobragade.
11.32 am: India can't be taken for granted, US must apologise, says Kamal Nath
Refusing to step down from its stand, India today said the United States has to apologise and drop the charges against diplomat Devyani and there were no two ways about it.
Speaking to reporters today, Union Minister Kamal Nath said India was not going to be kicked around and the United States must apologise.
"Times have changed, India has changed... we cannot be taken for granted by the United States... they must apologise and drop charges."
10.50 am: US must come forward and apologise, says BJP
BJP spokesperson Mukhtar Abbas Naqvi said there was no other option but for the United States to apologise for arresting Indian diplomat Devyani Khobragade.
"Whatever has happened, US must come forward and apologise for arresting Devyani," he said.
9.22 am: 'Sangeeta was treated as a family member, used our own phone'
In an affidavit submitted to the Delhi High Court in September this year, Devyani had said that domestic help Sangeeta Richards was treated as a family member and had access to all household services.
Following are some excerpts, as reported in The Indian Express, of the affidavit through which Devyani obtained an injunction on 20 September, restraining Richards from moving court against Devyani outside India.
"It is pertinent to mention here that the plaintiff and her family treated defendant No. 1 [Sangeeta Richard] as a member of their own family and used to pay her according to the terms of the agreement."
"The house is equipped with all modern domestic gadgets. Defendant No. 1 was being given leave/off on Sundays when she used to visit a beauty parlour, church and her friends."
"Defendant No. 1 had all the liberties to work, talk and move freely and was accorded due respect and dignity as an IBDA."
8.40 am: SC must take suo motu cognisance, says father
Uttam Khobragade, the father of diplomat Devyani, has said the Supreme Court should intervene in the matter and ensure justice to his daughter. Speaking at a press conference in Mumbai, Khobragade said he would fast if his "own country of 100 crore people failed to restore his daughter's honour", the Hindustan Times reported.
"The FIR against Devyani is fabricated and Bharara has the guts to say that as the Indian judiciary couldn't save Sangeeta [Richard], the US government got her justice. This statement is a blatant attack on the India's judicial system and sovereignty. I ask the Indian Supreme Court to take suo motu cognisance of this and initiate proper action," the daily quoted Khobragade as saying.
7.20 am: No question of dropping charges against Devyani, says US
The United States has ruled out acceding to either of the two Indian demands - withdrawal of charges against its diplomat Devyani Khobragade, and an apology for alleged mistreatment, after her arrest in New York last week.
"We take these allegations very seriously. We're not in any way walking back from those allegations or the charges. Again, this is really a law enforcement issue," the State Department spokesperson, Marie Harf said.
"No," she said when asked if Khobragade would go "scott free" and US courts would be asked to drop the charges.
Refuting that charges against the diplomat could be dropped, she said:"I don't know the details of the complaint, and I don't know if even withdrawing the complaint, which I'm not saying anybody is considering would, in fact, drop the charge. That's not something that's even being considered."
"We certainly take these types of allegations very seriously though. It's not a decision for us whether to prosecute or not," Harf said. - PTI
Updates for 19 December end
9.15 pm: Windy Sherman dials Sujatha Singh to negate tensions
In an effort to ease diplomatic tensions emerging out of the arrest and consequent strip search of a woman Indian diplomat Devyani Khobragade in New York, US under deputy secretary of state for political affairs Windy Sherman called foreign secretary Sujatha Singh to follow up on secretary of state John Kerry's telephonic conversation with national security adviser Shivshankar Menon earlier.
During the 20-25 minute long call, Sherman also distanced State Department from the statement issued by US Attorney Preet Bharara, PTI reported.
Sources said that India has received positive signals from the US side but it is not clear what they are.
https://twitter.com/dna/status/413696636666130432
https://twitter.com/PTI_News/status/413694506685300738
8.45 pm: End of VIP era for US diplomats, families in Indian airports
New Delhi: US diplomats and their families in India will not be able to avail special treatment at airports from tonight when the deadline expires for surrendering their special passes, as part of the government's retaliatory action against the treatment meted out to diplomat Devyani Khobragade in New York.
India on Tuesday had taken a slew of retaliatory steps to strip US diplomats and their families of privileges, including withdrawing all airport passes and stopping import clearances for the US embassy, strongly denouncing the arrest and strip searching of Khobragade, India's Deputy Consul General in New York.
The government had asked the US Consular diplomats and their families to surrender airports passes by tonight.
PTI
8.15 pm: Angry PM seeks quick resolution
Upset over the treatment meted out to Deputy Consul General Devyani Khobragade in New York, Prime Minister Manmohan Singh has directed External Affairs Minister Salman Khurshid and National Security Adviser Shivshankar Menon to ensure "full resolution" of the issue.
Singh had on Thursday termed as "deplorable" the treatment that the 39-year-old diplomat had been subjected to.
The government had asserted in Parliament earlier that it will take strong steps to ensure the return of the diplomat and ensure restoration of her dignity.
PTI
8.00 pm: Khobragade thanks nation for support
Indian diplomat Devyani Khobragade finally broke her silence today and said her government and her lawyer will speak on behalf of her.
"My government and my lawyer will speak for me. I thank you all for your the overwhelming support but I can not make any comments at this stage," Devyani Khobragade told Times Now.
Khobragade also thanked the nation for supporting her in her hour of crisis.
6.44 pm: Anti-US protests reach Kolkata
The outrage over the maltreatment of Devyani Khobdagade in the hands of the US authorities reached Kolkata today afternoon. IANS reports:
Several hundred students of the Democratic Youth Federation of India (DYFI) and Students' Federation of India (SFI) demanded that barricades outside the US consulate in the city be removed, as was done in New Delhi, in the aftermath of the demeaning strip-search and examination of body cavities of the Indian diplomat by authorities in the US, in a case where the woman diplomat was accused of not paying her domestic help the minimum wage prescribed in that country.
Holding aloft banners and posters, the slogan-shouting students marched from Dharamtalla, in the city's centre, till they were stopped by the police at Sudder Street crossing.
"Instead of acting against the imperialist US, the state government has unleashed its police on hapless students by arresting over 100 students," said Mitra, claiming that over 1,000 SFI and DYFI members participated in the march.
5.45 pm: Devyani is the only victim in the case, says MEA
Syed Akbaruddin, spokesperson for the Ministry of External Affairs, said that the only person who has been a victimised in the entire chain of events is Devyani Khobadgade, the Indian diplomat. Speaking to the media, Akbaruddin said, "There were "no courtesies" in the treatment that was meted out to the diplomat, under the normal definition of that word in the English language."
He also raised a few questions about the way in which Sangeeta Richard's husband and son was flown to the US. Attorney Preet Bharara had clarified that Richard's family was 'evacuated' on the grounds that they might face the backlash of the events. "It needs to be asked what right a foreign government has to "evacuate" Indian citizens from India while cases are pending against them in Indian courts of law.
"Bharara's statement is one more attempt at a post facto rationalisation for an action that should never have taken place."
5.10 pm: Treatment meted out to Devyani is unacceptable, says Tharoor
Union minister and former diplomat Shashi Tharoor today declared that the treatment that Devyani received was unacceptable. PTI reports:
Union Minister Shashi Tharoor today said if the "friendly spirit" was absent in America's conduct, it would be difficult for India to abide by the spirit here.
"In diplomacy, everything happens on the basis of reciprocity. You do something for us and we do something for you. If friendly spirit is absent in their conduct, it will become difficult for us to follow the friendly spirit," he said on the sidelines of a function here.
"We cannot accept what has happened to her," Tharoor, who is also a former diplomat in the UN, said.
Meanwhile, the Ministry of External Affairs tweeted that in the whole incident, clearly, Devyani is the only victim. "There is only one victim in this case and that is Devyani Khobragade, a serving Indian diplomat on mission in the US," said the MEA.
4.55 pm: BJP demands US apology
After protests broke out in Kolkata and Hyderabad, BJP spokesperson Ravi Sankar Prasad today declared that the United States should apologise for mistreating Devyani. "How would the US react if one of their diplomats were subjected to this treatment in India," he asked.
4.38 pm: The Supreme Court of United States made strip searches mandatory in 2012
According to a  New York Times article, the apex court of the United States, had ruled that anyone who is arrested for an offence will be subjected to a thorough strip searches even if it is clear that the person in custody is not likely to carry any contraband substance. The NYT quotes a judge as saying:
"Every detainee who will be admitted to the general population may be required to undergo a close visual inspection while undressed," Justice Kennedy wrote, adding that about 13 million people are admitted each year to the nation's jails.
3.36 pm: 'The US could have handled the issue in a more civilized manner'
Commenting that the United States could have handled the Devyani Khobdagade issue in a more 'civilised manner', external affairs minister Salman Khurshid today said that, the country has an lot of explanation to do. "There are a lot of unexplained points. After a warrant issued by a magistrate's court in Delhi against the missing woman was served to the US through proper channels, they refused to act on it. And instead of arresting the domestic help, our diplomat was arrested. Not only that, her husband and son were flown to the US on a special visa," said Khurshid.
He also added that he is going to have a direct conversation with John Kerry and sort the issue out between the two countries. He also said that there was no reason why he should have taken into account Preet Bharara's account. "I can't and I won't take his statement into account. I will directly engage with the US state department," he said.
He urged the US to engage with India, if the former has issues that needs to be clarified by our country. "There are several measures to iron out these issues in the pipeline. We are going to step up measures to work them out immediately," he said.
1:55 pm: 'Disappointed' maid says focus should be on case not on treatment of Khobragade
The lawyer for a domestic help employed by Devyani Khobragade today said it is 'frustrating and disappointing' that the focus in the case has shifted from the crimes that were committed against her client to the Indian diplomat.
"There is frustration and disappointment that the media (and the officials) has portrayed this story in the way that they have," Dana Sussman, staff attorney in the
anti-trafficking programme at victim assistance agency Safe Horizon, told PTI.
Senior Director of the anti-trafficking programme at Safe Horizon Avaloy Lanning said the victim and other advocates are "frustrated" that the crime in the case is being
"overshadowed" and the focus should be on the "crimes that were committed rather than on the criminal defendant."
She said irrespective of the position of the Indian officials about Richard's conduct, the charges against India's Deputy Consul General in New York "speak for themselves".
Sussman stressed that the case is about Khobragade lying to the federal government about the wages she was required to pay to her client.
"My client worked for her for quite a while and eventually she decided that she could not tolerate the situation any longer," Sussman said.
Sussman, however, did not comment on the whereabouts of Richard and her family, on the police complaint lodged against her in India and the fact that she had  been absconding since June.
1:15 pm: Could both US and India just have handled the situation better?
Former editor of the Hindu, Siddharth Varadarajan lists 18 points that he says could have prevented the current war of words between India and US over the issue of Devyani Khobragade. And frankly, they make pretty good sense.
Varadarajan says that the entire issue could have been resolved peacefully had the Indian state and US State department worked together to de-escalate the situation. 
He pointed out that Indians do have a bad record when it comes to labour rights and needs to improve it or expect to face action in countries which do have better laws to tackle labour problems.
"Countries with better legal protection for workers unlikely to turn a blind eye if employment of domestic help by diplomats violates law," he said.
The journalist also questioned the logic behind painting the domestic help a 'villain' and said she was merely seeking better employment.
He also questioned why if there was theft of documents involved, did Khobragade not file a complaint with the US police since it was a criminal matter.
The US state department could also have helped by warning US marshals not to resort to 'normal' practices like strip searches in the case of Khobragade, given that its the treatment meted out to the diplomat that has really offended India, Varadarajan pointed out.
Read Varadarajan's post in its entirety here
12:40 pm:Indo-American Chamber of Commerce also condemns incident
The Indo-American Chamber of Commerce (IMC) has strongly objected to the "humiliating treatment" meted out to Indian diplomat Devyani Khobragade by the US law enforcement agencies, reported PTI.
"The Chamber considers the action unacceptable and feels that the US government should tender an unconditional apology for the humiliation of the diplomat," said Nanik Rupani, president of Chamber's West India Council, in a statement.
12:30 pm: India says US didn't respond to any of its requests on Khobragade's domestic help
In a statement that was issued in response to a media query the Indian embassy in Washington has said that it had asked for action to be taken against her former domestic help in the past which the US hadn't responded to.
The Indian embassy said that it had asked for assistance in tracing Richard, action against her for blackmailing the Indian diplomat, assistance in repatriating her and arresting her for robbing cash, a mobile phone and documents from the Indian diplomat.
Indian authorities said that they had also informed US authorities about the legal proceedings in India involving Richard, but there had been no response on any of the issues from US authorities.
11.54 am: US must apologise, accept fault, says Kamal Nath
Union Minister Kamal Nath on Thursday said the United States must apologise for arresting diplomat Devyani Khobragade.
"America must apologise and accept their fault.  Only then will we be satisfied," Nath told reporters today.
On Wednesday, US Secretary of State John Kerry spoke to NSA Shivshankar Menon and expressed 'regret' over the incident. Evidently, the minister didn't think too much of this.
11.15 am: Left activists protest outside US consulate in Hyderabad
Activists from Left parties and All India Peace and Solidarity Organisation (AIPSO) gathered near the US consulate in Hyderabad in protest against the US government's handling of the Devyani case.
With banners that read, "Uncle Sam don't act ugly with India" the protesters shouted slogans against the US administration.
Unlike in New Delhi, where security barricades were removed from outside the US embassy, the consulate in Hyderabad is still off-limits for the general public.
11.02 am: Govt must ensure Devyani comes back with dignity, says BJP
Meanwhile, the BJP has stepped up pressure on the government and said the government must keep up the pressure against the United States.
"Rajya Sabha has expressed their anguish and has condemned what the US has done to Devyani, who was under diplomatic immunity," BJP spokesperson Prakash Javadekar said.
"Government has said charges will be dropped and will be brought back with full dignity and honour... They must now walk the talk and nothing less will be acceptable by the people."
10.53 am: When emotions run high, must do more than normal, says Khurshid
External Affairs Minister Salman Khurshid on Thursday said he will have a word with US Secretary of State John Kerry after a briefing from NSA Shivshankar Menon.
Speaking to CNN-IBN, Khurshid defended Devyani Khobragade saying  "she seems to have had to go through this not for doing something illegal but for not doing something illegal."
Khurshid further said that the issue must be resolved at the earliest. "When emotions run high then obviously you are called to do more than in normal circumstances."
10.32 am: US ignored charges against domestic help, says Indian embassy
In a statement issued on Thursday, the Indian Embassy has said that it had written to the US State Department charging the domestic help of blackmail and illegally staying in the country but said the US ignored multiple requests'.
The letter, according to a India Today report, emphasises that the matter is an issue between the Government of India and one of its employees and is not subject to US regulation or adjudication. Assistance of the State Department is sought in locating and repatriating Sangeeta Richard to India.
9.52 am: Domestic help's lawyer says not a case of blackmail
Lawyer for the domestic help of Indian diplomat Devyani Khobragade on Thursday said there was legitimacy to the charges against Khobragade but refused to comment on whether the case was strong enough.
Speaking to CNN-IBN, Dana Sussman, Sangeeta Richard's lawyer said, "I read the criminal complaint but I cannot comment on the strength or weakness of the case... Yes, there is legitimacy to the charges."
Sussman further said that this was not a case of blackmail and her client was just a witness in the case. "My client is just a witness in the case and she has not brought any charges against Khobragade herself."
7:45 am: US prosecutor issues statement, defends actions against Khobragade
Preet Bharara, the prosecutor at the centre of the storm of the arrest of Devyani Khobragade has issued a statement defending his actions.
"There has been much misinformation and factual inaccuracy in the reporting on the charges against Devyani Khobragade. It is important to correct these inaccuracies because they are misleading people and creating an inflammatory atmosphere on an unfounded basis," he said.
"First, Ms. Khobragade was charged based on conduct, as is alleged in the Complaint, that shows she clearly tried to evade U.S. law designed to protect from exploitation the domestic employees of diplomats and consular officers," he said in the statement
"Not only did she try to evade the law, but as further alleged, she caused the victim and her spouse to attest to false documents and be a part of her scheme to lie to U.S. government officials. So it is alleged not merely that she sought to evade the law, but that she affirmatively created false documents and went ahead with lying to the U.S. government about what she was doing," the attorney said.
"One wonders whether any government would not take action regarding false documents being submitted to it in order to bring immigrants into the country. One wonders even more pointedly whether any government would not take action regarding that alleged conduct where the purpose of the scheme was to unfairly treat a domestic worker in ways that violate the law. And one wonders why there is so much outrage about the alleged treatment of the Indian national accused of perpetrating these acts, but precious little outrage about the alleged treatment of the Indian victim and her spouse?" he said.
He said that the US couldn't turn away from a clear violation of the law and said that the Indian government was also clearly aware of the violation of law.
The attorney also said that Khobragade had modified the contract she signed with her domestic help which was in violation of the law.
Despite the controversy over the manner in which the diplomat is treated, Bharara defended the actions of law enforcement agencies.
"Ms. Khobragade was accorded courtesies well beyond what other defendants, most of whom are American citizens, are accorded. She was not, as has been incorrectly reported, arrested in front of her children. The agents arrested her in the most discreet way possible, and unlike most defendants, she was not then handcuffed or restrained," she said.
He said the diplomat's phone had not been seized and she had been allowed to arrange for child care.
"Because it was cold outside, the agents let her make those calls from their car and even brought her coffee and offered to get her food. It is true that she was fully searched by a female Deputy Marshal -- in a private setting -- when she was brought into the U.S. Marshals' custody, but this is standard practice for every defendant, rich or poor, American or not, in order to make sure that no prisoner keeps anything on his person that could harm anyone, including himself," Bharara said.
He defended the decision to bring the domestic help's family to the US as well and said it was since there was an attempt to "silence her, and attempts were made to compel her to return to India".
"Speculation about why the family was brought here has been rampant and incorrect. Some focus should perhaps be put on why it was necessary to evacuate the family and what actions were taken in India vis-à-vis them. This Office and the Justice Department are compelled to make sure that victims, witnesses and their families are safe and secure while cases are pending," she said.
6.45 am: John Kerry expresses regret over treatment of Devyani Khobragade
US Secretary of State John Kerry Wednesday called up Indian National Security Advisor Shivshankar Menon to discuss the arrest of India's Deputy Consul General in New York Devyani Khobragade.
Kerry expressed his regret as well as his concern and said that it was important to "not allow this unfortunate public issue to hurt our close and vital relationship with India".
A statement by US State Department deputy spokesperson Marie Harf said that Kerry called up Menon to discuss the 12 December arrest of Deputy Consul General Khobragade.
"The secretary understands very deeply the importance of enforcing our laws and protecting victims, and, like all officials in positions of responsibility inside the US government, expects that laws will be followed by everyone here in our country.
"It is also particularly important to Secretary Kerry that foreign diplomats serving in the United States are accorded respect and dignity just as we expect our own diplomats should receive overseas," the statement said.
Harf added: "As a father of two daughters about the same age as Devyani Khobragade, the secretary empathizes with the sensitivities we are hearing from India about the events that unfolded after Khobragade's arrest."
--- end of updates for 18 December ---
8.45 pm: Strip their people too, says Mulayam Singh Yadav according to reports
According to NDTV, Samajwadi Party leader Mulayam Singh Yadav today said India should retaliate in kind against the humiliating arrest and strip-search of its diplomat Devyani Khobragade.
"Give a strong warning to America. Their people should be stripped naked too. Make them apologise," Mr Yadav said in the Lok Sabha, where MPs across political lines condemned Ms Khobragade's treatment by US authorities.
7.25 pm: Govt to change procedure of sending Indian domestic helps abroad
Following the diplomatic logjam that India got itself into with the US, the Indian government is trying to rework the procedure involved in sending domestic helps to missions abroad. According to a report on The Hindu, "Taking the cue from this case, the Government is now accelerating a proposal pending with the Union Finance Ministry to designate Indian domestic helps working abroad as government servants on contract in order not to fall foul of minimum wages laws in developed countries. The Ministry of External Affairs had moved the proposal after the case of another Indian diplomat hit the headlines in 2011."
In the case getting murkier by the minute The Hindu reports that Richard's husband had filed a petition in India in July urging the government help him trace his missing wife. However, he withdrew his petition soon after.
6.42: Now India accuses US of indulging in immigration fraud
According to a report on NDTV, after it was revealed that Sangeeta Richard's husband and son flew to New York just two days before Devyani Khobdagade was arrested, India has accused the US of facilitating immigration fraud by Richards. According to the report, shortly after Richard walked out of Khobdagade's home, the representative of Indian government had filed a missing complaint with the US in June. However, the police there refused to take any action on the case and the US authorities dismissed several requests made by the Indian government to help find Richard. The report says:
"India had asked the American Embassy for help to find Ms Richard way back on July 5, said the sources. Ms Richard, who remained in hiding, reportedly met an immigration lawyer in the US in September and asked for 10,000 dollars and a passport to stay on in the country."
The series of action on behalf of the US led India to accuse US of helping Richard pull off an immigration fraud.
6.12 pm: Maid's family flew to New York two days before Devyani's arrest
According to a PTI flash, Khobragade's absconding maid Sangeeta Richard's family flew to New York on 10 December, just two days before the diplomat's arrest.
5.18 pm: US bristles at India's retaliatory moves
While the US Marshals justified strip searching Devyani Khobdagade by saying she was subjected the standard search procedures in the country, reaction of India's retaliation seems to be making their way into the US' mainstream media. An article on New York Times, alongside reporting the proceedings and the diplomatic war between US and India, suggested that the country is outraging over the 'disrobing' of a 'middle class' Indian woman where as domestic helps are treated 'abominably' in India. In the piece, Gardiner Harris, says:
"It is not unusual in India for domestic staff to be paid poorly and be required to work more than 60 hours a week; they are sometimes treated abominably. Reports of maids being imprisoned or abused by their employers are frequent.
"But the idea of a middle-class woman being arrested and ordered to disrobe is seen as shocking. Airport security procedures in India provide separate lines for women, and any pat-down searches are performed behind curtains."
The piece seems to suggest that domestic helps in India are almost always abused in Indian households. It also seems to say that the Indian government and media's reaction to the diplomat's arrest was somehow connected with the fact that Devyani Khobadgade belongs to the middle class and possibly women from less affluent backgrounds don't invite the same kind of attention when faced with abuse or unfair persecution at the hands of law.
Is this a start of US media backlash against the India's response to the issue?
4.00 pm: India shifts Devyani to permanent diplomatic mission in New York
To ensure complete diplomatic immunity to Devyani Khobragade, India has shifted her to the permanent New York diplomatic mission, The Indian Express reported.
There however is a complication. According to The Indian Express report, Devyani will have to apply for a fresh diplomatic card through the UN Secretariat, which would ultimately go for clearance to the US State Department. India is hopeful that Washington will issue the card and, in doing so, extend full immunity to her.
If this process were to go through, sources said, it would ensure that Khobragade would not be subjected to any arrest or custodial interrogation in the future, the report further states.
2:40 pm: Protest held outside US Embassy in Delhi over treatment of diplomat
A protest rally is being held outside the US embassy over the treatment meted out to the Indian diplomat.
Firstpost's photojournalist Naresh Sharma reports that the protest rally was being held some distance away from the US embassy and the protesters were some distance away from the building when they were detained by the police.
1.35 pm: PM slams US for treatment meted out to Devyani
Amid allegations that the government hasn't quite sent out a strong message yet with no official protest registered with the US by the government, the Prime Minister issued a statement today. According to PTI, Manmohan Singh slammed the US for ill-treating the deputy consul. "Treatment meted out to Indian Deputy Consul General by US is is deplorable," he has said.
1.13 pm: US Marshals justify 'search procedure' Devyani was subjected to
The US Marshals Service (USMS) has justified the "search procedure" of Devyani Khobragade, India's deputy consul general in New York, saying it found that her detention was in accordance with their directives and protocols.
The USMS also confirmed that the ranking Indian diplomat was subject to the "same search procedures" as other "arrestees held within the general prisoner population".
The Marshals said in a statement that they had nothing to do with the Dec 12 arrest of Khobragade and they were merely following "standard arrestee procedures".
From IANS
12.30 pm: This situation is a conspiracy, says Khurshid
Khurshid has also said that the entire situation is a conspiracy, and that there is a long history to the incident. He says that the domestic maid at the centre of the entire controversy went 'missing' and the entire incident was part of a conspiracy that would allow her to immigrate to the US.
He says that India had already registered an FIR against the domestic help as she wanted to illegally immigrate to the US. He also said that the husband filed complaint with the NYPD of theft of cash, phone, documents against the domestic help earlier, but she had gone 'missing'.
"India had written to NYPD to arrest domestic help so that she can be tried here, but no action was taken", he said, adding that it was in the midst of all this, that the arrest of Devyani was carried out.
Khurshid is also detailing the measures that India is taking against the US in protest at its behaviour in this matter.
This includes directives for US to return diplomatic ID cards and stop diplomatic import clearances. "I don't think that such actions have ever been carried out before", he said to anger from the house, who were falling over each other to tell him that this was also the first time that such an outrageous incident had taken place.
12.25 pm: Khurshid responds, says govt will not led government down 
A lofty Salman Khurshid is now responding in his capacity as Minister of External Affairs.
Today we speak with one voice, let that voice be one single voice. This government will not let you down", he said to the house. We will overcome, we will succeed".
The main concern is to ensure that the dignity of our officer is restored".
11.50 am: Kanimozhi, RJD, Shiv Sena also call for 'tough stand'
As the debate continues, representatives from various parties including the Shiv Sena and DMK have all said their piece, all talking about India's 'weak kneed' foreign policy, especially when it came to the US.
They are all asking for an 'unqualified apology' and a 'tough stand' on the US by the government.
"The US considers India a subject country", added Achuthan of the CPI(M) in Kerala. "We must respond in such a way that this is the last incident of this time"
MP after MP is getting up to speak. And everyone is so outraged, that they are willing to forgo the 'other' business of the house so that they can speak beyond the scheduled time limit for the debate.
11:40 am: Don't settle for anything less than apology, SP tells govt
The Samajwadi Party said that the US has insulted Indians on multiple occasions in the past and the government had failed to take action which had resulted in the action against Khobragade.
"This incident has taken place only because in the past we haven't put our view forward properly. When it comes to the US, India seems to suffer an inferiority complex and it is very sad," Ram Gopal Yadav said.
The US should apologise for its conduct and the government should not agree to anything less, he said.
"If this doesn't happen then we should extend the same treatment to their diplomats," Yadav said.
11.27 am:Mayawati creates uproar by bringing caste into Devyani debate
And in such matters of national outrage, BSP leader Mayawati has created more outrage, by accusing the government of taking 'delayed action' into Khobragade's case because she was of a lower caste.
In comments that caused angry outbursts from the gallery, Mayawati said, "She is a Dalit, which is why the government has been delaying on action. Had she been from a different higher caste, they would have acted promptly"
Issues of foreign policy being quite the political hot potato, one would have imagined the Devyani Khobdagade issue would be yet another potent weapon in the Opposition's arsenal. However, with the government taking sweeping measures and a somewhat petulant stand on the issue, getting back at the US diplomats in India quite vengefully, most of the parties in the Opposition didn't have much to chew on. However, trust BSP's Mayawati to find ways to give the issue a local political spin.
As she declared in the RS that the government was hesitant in acting on the issue promptly because the woman was a Dalit and did not belong to a higher caste, she reduced what is an important foreign policy challenge to a vote-grabbing plank that might work wonders among her electorate.
Sitaram Yechury for his part, is now taking a more welcome macro view of the matter, talking strategic relations. He has also welcomed the government measures to take action against the US.
"You have bent backwards to create situations as per their demands. Please understand the depth of how much we have bent backwards to them. Please accept that this incident shows the unoversal values of hypocrisy that the US follows", she said.
11.20 am: We must launch the strongest protest, says Jaitley
Arun Jaitley is tearing into the government's foreign policy, saying that it is time that India takes its bilateral relations seriously, and insist on being treated like equals.
Blaming the government's past policy of 'looking the other way' when it came to foreign policy, Jaitley said that it was this attitude that allowed such incidents to keep happening.
A debate on the incident is currently underway in the Rajya Sabha. "We need to introspect where we stand on foreign policy", Jaitley said, adding that the measures taken over the last 24 hours needed to be continued.
Commerce Minister Anand Sharma then reacted to Jaitley's speech, saying that the government had taken note, and that this was a matter of national outrage.
10.26 am: I broke down many times, says Devyani in email to IFS colleagues
In an email to her IFS colleagues, Devyani Khobragade called on the government to ensure her and her family's safety and preserve the dignity of the IFS, which was "unquestionably under siege", the Times of India reported.
"While I was going through it, although I must admit that I broke down many times as the indignities of repeated handcuffing, stripping and cavity searches, swabbing, in a holdup with common criminals and drug addicts were all being imposed upon me despite my incessant assertions of immunity, I got the strength to regain composure and remain dignified thinking that I must represent all of my colleagues and my country with confidence and pride," she said in her email, the Times of India reported.
10.00 am: US is reviewing arrest of Khobragade, says official
With a furious India taking several steps to make its displeasure of consular official Devyani Khobragade widely known, including asking US diplomats to return their ID cards and removing the barricades from outside the US embassy in New Delhi, new reports coming in say that the US is reviewing the arrest.
State Department deputy spokeswoman Marie Harf acknowledged it was a "sensitive issue", reported the Economic Times.
"Accordingly, we are looking into the intake procedures surrounding this arrest to ensure that all appropriate procedures were followed and every opportunity for courtesy was extended," she said in a statement.
9.45 am: Government to term consular domestic help 'government staff'?
The government is taking steps to ensure that another Khobragade type incident is avoided, by clearing a proposal to give personal staff of Indian diplomats the status of 'government employees', reported the Indian Express.
According to the report, "This would mean that such staff would not be under the labour laws of the respective countries, and their salary bill would be taken care of by the Government of India."
The entire standoff was triggered after the US said that Khobragade had violated visa conditions by paying her nanny significantly less than US minimum wage. It added that personal staff working inside officials homes were protected under US labour laws.
But, the Express report adds, the finance ministry is opposed to the plan as it fears that it may become an open-ended liability. An official pointed out that once the personal staff are made government employees, there is no provision in the service manuals to retrench them.
8.30 am: Embarrassing failure of US protocol, says lawyer
The lawyer representing Debyani Khobragade has said that the entire prosecution represents a significant error in judgement and an embarrassing failure of US international protocol.
Daniel N Arshack expressed hope that the matter would be promptly resolved. He said, "diplomats with authority at the highest levels of the Indian and US governments will confer and conclude that
it is simply not in the mutual interests of our countries to continue with this ill-advised prosecution."
Distressed at the treatment that Khobragade received at the hands of US authorities, Arshack said there was simply no reason to have arrested her on the street in front of her daughter's school nor to have strip searched her.
"Similarly situated individuals of her stature are routinely provided an opportunity to report to the authorities to address charges, at their convenience, instead of being swept off the street like a common criminal," he said.
Speaking to CNN-IBN later, Arshack said, 'Dr Kobragade is strong she is confident that this will resolve soon in an appropriate manner and she appreciates from the bottom of her heart the support that she has received from throughout India as well as from throughout US".
7.45 am: Proper procedure was followed in Devyani's arrest: US
The US Marshals Service (USMS) has confirmed that Indian diplomat Devyani Khobragade was subjected to "strip search" after her arrest in New York last week, and subjected to the same search procedures as other arrestees.
"As for the type of search, I can only confirm that she was subject to the same search procedures as other USMS arrestees held within the general prisoner population in the Southern District of New York, which in this case was a strip search," USMS spokesperson Nikki Credic-Barrett said yesterday.
In response to a question on putting the her with drug addicts in the cell, she said: "the arrestee was placed in a cell with other female defendants awaiting court proceedings."
She, however, refused to take any position on her arrest, saying said USMS was not the arresting agency and takes no position regarding the appropriateness of her arrest.
The USMS has reviewed its own detention of arrestee Devyani Khobragade and has determined that the USMS, Southern District of New York handled Khobragade's intake and detention in accordance with USMS Policy Directives and Protocols, she said.
7.00 am: US asks India to respect Vienna convention
The US today appealed to India to uphold the Vienna Convention principles and ensure the safety and security of its diplomats stationed in the country, as New Delhi took a series of steps in response to the arrest and inhuman treatment of its diplomat in New York last week.
"We have conveyed at high levels to the government of India our expectation that India will continue to fulfill all of its obligations under the Vienna Convention on diplomatic relations and consular relations. Obviously the safety and security of our diplomats and consular officers in the field is a top priority," the State Department Deputy Spokesperson Marie Harf told reporters at her daily news conference.
"We'll continue to work with India to ensure that all of our diplomats and consular officers are being afforded full rights and protections. Safety and security of our facilities as well is something we take very seriously, and we'll keep working with the Indians on that," she said.
Harf was responding to questions about the withdrawal of certain privileges given by India to US diplomats in the country after the arrest and the alleged inhuman treatment of Devyani Khobragade. The Indian government was informed about the allegations of visa fraud
-- end of updates for 17 December --
9:45 pm: Khobragade put through strip and cavity search like criminals by US
Senior Indian diplomat Devyani Khobragade, arrested in New York on charges of visa fraud, was put through both strip and cavity searches, procedures normally used for criminals.
The 39-year-old deputy Consul General in New York, after being arrested and handcuffed in public while dropping her daughter to school on Thursday, was detained with sex workers and drug addicts, sources said.
7.04 pm: Twitter divided over India's reaction on Devyani Khobragade
While India may have taken strict action on how Devyani Khobrage was treated, many on Twitter have questioned why the maid was underpaid.
The twitterati, while suggesting that India was over reacting, were of the opinion that probably the diplomat does deserve to be pulled up, if not in the way the US has gone about it.
Here are some reactions:
Devyani Khobragade was after all underpaying her maid & breaking US law. Why GOI going overboard.. Gidar Dhamki..SG ko bachane ke liye..

— sapna parmar (@parmarsap) December 17, 2013
Didnt accrue loyalty points? RT @ash_dubey When Dr. Kalam was strip searched, UPA did NOT do all these??? WHy now on Devyani Khobragade ?

— Emanin (@emanin) December 17, 2013
When you cannot afford a nanny, you don't. Bending the law is not the solution. Never for a diplomat. http://t.co/RkabU7K8CJ via @ibnlive

— Shyam Srikumar (@shyamsrikumar) December 17, 2013
If it takes a bullying US to teach our diplomats about human rights and minimum wages, so be it. Devyani Khobragade can't get away

— Abishek Chopra (@abishekchopra) December 17, 2013
However there were many who did support India's reaction and also thought that what the US did to her was not correct.
1st time UPA acts tough with US. Devyani Khobragade,as a woman &Indian, shouldn't have been treated this way by the US. Boycott US products?

— Dr Pravin Togadia (@DrPravinTogadia) December 17, 2013
Impressed with the Indian govt moves in Devyani Khobragade case...takes US head on..

— Sudarshan Kumar (@sudarshankr) December 17, 2013
Meanwhile, this tweet was also making rounds of Twitter, poking fun at the whole incident and revealing the typical Indian mindset.
@SakshiMithal now that u in del:Overheard in Khan Market: "That poor Devyani Khobragade. Arrested, strip-searched, & worst of all, NO MAID."

— Purvi Parkeria (@purviparkeria) December 17, 2013
5.23 pm: India demands unconditional apology from US
After taking a number of measure to show its displeasure over the treatment of Devyani Khobragade in New York, India has also demanded unconditional apology from US over the diplomat's humiliation.
4.41 pm: Delhi police remove barricades outside US embassy
After a direction from the the government, the Delhi police has removed barricades outside the US embassy in Delhi.
Such measures were taken to express India's displeasure over the treatment meted out to Indian diplomat Devyani Khobragade in New York.
Times Now reportes that the highest ranks of the Delhi police officers are present for the exercise.
3. 20 pm: My daughter's arrest is a conspiracy, says Devyani Khobragade's father
After meeting Home Minister Sushil Kumar Shinde, Diplomat Devyani Khobragade's father says his daughter's arrest in the US 'is a total conspiracy.'
Earlier, he had said that the Home Minister has assured him that the Indian government will pursue US government to drop charges against Devyani.
2. 55 pm: India asks for details of salaries paid to domestic help
The row over diplomat Devyani Khobragade's arrest has intensified further.  India has now asked for details of salaries paid to domestic help, gardener and other Indian staff in US consulates.
The Indian government has also asked US officials to remove barricades outside the Delhi embassy. India has also stopped all import clearances for US embassy including food, liquor. According to PTI reports, government has also asked for visa and other details of all teachers at US schools.
US policy consistent:One set of rules for own people.Another set of rules for the rest of the world.Devyani Khobragade just another example

— Smita Barooah (@smitabarooah) December 17, 2013
Row over diplomat Devyani Khobragade's arrest intensifies: Delhi Police asked to lift barricades outside US embassy, say sources.

— NDTV (@ndtv) December 17, 2013
2. 50 pm: Arrest same sex companions of US diplomats in India, says Yashwant Sinha
According to NDTV report,  the Indian government has withdrawn airport passes for US consulates and embassies.
Meanwhile,  Senior BJP leader Yashwant Sinha has raised eyebrows with a comment that after the arrest and alleged mistreatment of diplomat Devyani Khobragade in the US, India should reciprocate by arresting the same sex companions of American diplomats using a Supreme Court verdict that restored a ban on gay sex last week.
"My suggestion to the Government of India is, the media has reported that we have issued visas to a number of US diplomats' companions. 'Companions' means that they are of the same sex. Now, after the Supreme Court ruling, it is completely illegal in our country. Just as paying less wages was illegal in the US. So, why doesn't the government of India go ahead and arrest all of them? Put them behind bars, prosecute them in this country and punish them," Sinha said.
1. 30 pm: Govt has assured me full support, says Indian diplomat's father
"The Indian government has assured me full support," the Indian diplomat's father Uttam Khobragade told reporters after meeting Home Minister Sushilkumar Shinde.
He said that the Home Minister has assured him that the Indian government will pursue US government to drop charges against Devyani.
Khobragade's father had earlier said that that his daughter is being made "a scapegoat" and asked UPA chairperson Sonia Gandhi to intervene to get his daughter back. "It is the government who has send my daughter. It is a political issue between these two countries and my daughter is being made a scapegoat," Devyani's father Uttam Khobragade had said.
1. 15 pm: Salman Khurshid says level of indignity is unacceptable 
Addressing a press conference, External Affairs Minister Salman Khurshid termed the arrest of Indian diplomat in a 'barbaric' way as unacceptable.
"We feel an extreme level of distress. This is completely unacceptable. Whatever needs to be is being done. We have put in motion of what we believe will address the issue."
"Have communicated our dissent to the US. I can assure you that we will take this very seriously," Khurshid told reporters.
1. 00 pm:  Turn in your IDs, India tells US diplomats as row escalate
Angry over the "despicable" and "barbaric" treatment meted out to its diplomat, India Tuesday asked US diplomats to turn in their IDs even as Congress vice president Rahul Gandhi and union Home Minister Sushilkumar Shinde declined to meet a visiting US Congressional delegation.
11. 55 am: Rahul, Shinde refuse to meet US Congressional delegation
Adopting a tough stand, Congress vice president Rahul Gandhi, Home Minister Sushilkumar Shinde and Gujarat Chief Minister Narendra Modi on Tuesday refused to meet a visiting US congressional delegation to show India's displeasure over the treatment meted out to Devyani Khobragade, India's deputy consul general in New York.
According to reports, all ministers have been asked to not meet with US ministerial panel to protest the diplomat's arrest.
Refused to meet the visiting USA delegation in solidarity with our nation, protesting ill-treatment meted to our lady diplomat in USA.

— Narendra Modi (@narendramodi) December 17, 2013
The diplomatic snub comes a day after Lok Sabha Speaker Meira Kumar and National Security Advisor Shivshankar Menon cancelled their meetings separately with the visiting US delegation.
The NSA is known to have described the treatment meted out to Devyani Khobragade, India's deputy consul general in New York, as "despicable" and "barbaric", a source told IANS.
Khobragade was strip searched, confined in a cell with drug addicts and also subjected to DNA swabbing, sources confirmed to IANS.
Speaker Meira Kumar, herself a former Indian diplomat, declined to meet the US delegation, comprising Republican and Democrat members, "as a sign of displeasure" over the treatment meted out Khobragade.
Khobragade, one of India's senior diplomats in New York, was charged last week with visa fraud and making false statements.
She was accused by Manhattan's Indian American US Attorney Preet Bharara of visa fraud and exploiting her babysitter and housekeeper. She was handcuffed in public by law enforcement authorities in New York Thursday while she was dropping her daughter at school.
India has termed the treatment meted out to the envoy as "absolutely unacceptable". US Ambassador Nancy Powell was summoned to South Block by Foreign Secretary Sujatha Singh Dec 13 and a strong protest lodged over the treatment.
11.30 pm: Khobragade named in housing scam too?
Last year, Khobragade reportedly was one of 15 Indian officials named in an alleged housing scam. She reportedly testified before a judicial panel investigating how she and other people with influence obtained apartments in a new Mumbai co-op built by the government, reports NY Daily News.
11. 20 am: US says standard procedures followed on diplomat Devyani
India's deputy consul general in New York, the US State Department sought to pass the buck to the justice department and the local police.
"The State Department's Diplomatic Security followed standard procedures during the arrest," spokesperson Marie Harf told reporters on Monday when asked why the US was not respecting basic courtesies to a diplomat as it expected others to respect its own diplomats.
"After her arrest, she was passed on to the US marshals for intake and processing. So for any additional questions on her treatment, obviously, this would be the US Marshals and not us. I would refer you there," she said.
11. 10 am: Diplomat Devyani strip-searched, India snubs US team
India's deputy consul general in New York Devyani Khobragade was strip-searched and confined with drug addicts after her detention in a visa fraud case. She was also subjected to DNA swabbing.
On Monday, India retaliated against the US for the humiliation of diplomat with Speaker Meira Kumar and NSA Shivshankar Menon refusing to meet a Congressional delegation on Monday.
Sources confirmed that the government made it a point to convey to the delegation that the Speaker was not going to receive them because she had been deeply troubled by the manner in which Khobragade, who is accused of visa fraud, had been dealt with by the US authorities.
India has been deeply offended by the manner in which Khobragade was treated by the US authorities who chose to ignore her status as a middle-level diplomat from a friendly country. It has continued to emphasize before the state department that the treatment meted out to Khobragade was in complete violation of Vienna Convention on Consular Relations (VCCR).
Find latest and upcoming tech gadgets online on Tech2 Gadgets. Get technology news, gadgets reviews & ratings. Popular gadgets including laptop, tablet and mobile specifications, features, prices, comparison.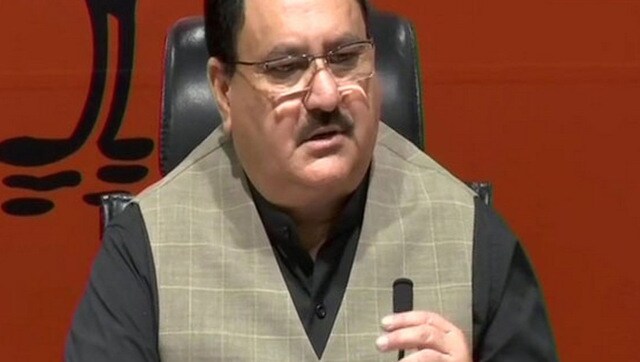 Politics
Nadda alleged that the RGF, which is headed by Sonia Gandhi, received donations every year from the Chinese embassy.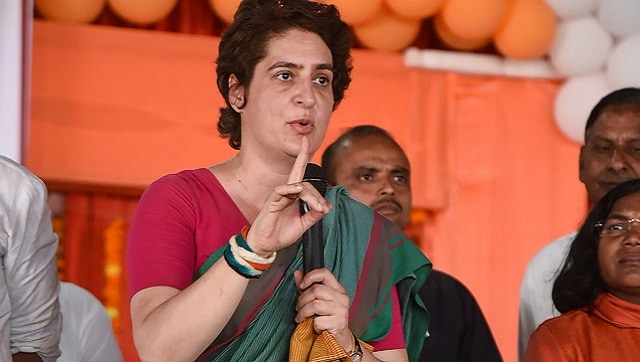 Politics
UP Congress sources say that the shifting of base was eventually going to happen even if she had not been asked to vacate the Delhi bungalow.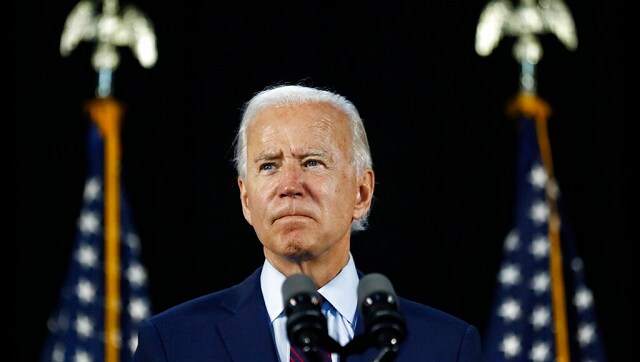 World
'Our strategic partnership with India was a high priority in the Obama-Biden administration and will be a high priority if I'm elected president,' said Joe Biden during a virtual fund raiser event on Wednesday.