Devyani Khobragade case: India may end nannies for diplomats
Stung by the nanny scandal in New York, the Ministry of External Affairs (MEA) is weighing in on whether to discourage diplomats from taking nannies and cooks to America.
New York: The US State Department on Tuesday sought to prevent tensions from escalating further as India went on the warpath over the shock arrest of its deputy consul Devyani Khobragade in New York.
India has taken a muscular stand in summoning US Ambassador Nancy Powell, stripping US diplomats of identification cards that give them diplomatic benefits, and removing security barriers outside the US embassy in New Delhi.
Marie Harf, a State Department spokeswoman, said Khobragade's arrest should not be cause for a tit-for-tat with reciprocal measures against US diplomats.
"This limited episode was somebody who was charged with a crime, is a separate and isolated incident," Harf said. "We have conveyed at high levels to the government of India our expectations that India will continue to fulfill all of its obligations under the Vienna Convention."
It was ironic that Harf brought up the Vienna convention in the press briefing, since the US and India are sparring over whether diplomatic immunity under the Vienna convention applies in the Khobragade case.
Harf said that Khobragade enjoys "consular immunity," a limited diplomatic immunity related to her official duties. Under the 1963 Vienna Convention on Consular Relations, consular officials can still be arrested for acts committed outside of official job functions.
Harf also said that the diplomatic security team that arrested Khobragade followed "standard procedures" and turned her over to the US Marshals for processing. The Marshals Service said in turn that it reviewed Khobragade's treatment and determined that her "intake and detention" were in accordance with its policies.
Despite upping the ante, if the Strauss-Kahn incident is any reminder, Khobragade isn't likely to get any apologies from US authorities.
"We understand that this is a sensitive issue for many in India. Accordingly, we are looking into the intake procedures surrounding this arrest to ensure that all appropriate procedures were followed and every opportunity for courtesy was extended," said Harf.
Harf noted that the US and India "enjoy a broad and deep friendship and this isolated episode is not indicative of the close and mutually respectful ties we share."
No one doubts US marshals were scrupulously following rules, but Indian officials argue that American diplomats in India will be "on a slippery slope" if New Delhi took all their contraventions seriously. India says diplomatic niceties need to be observed and they are outraged that in Khobragade's case, the young mother of two was jumped and handcuffed by US security officials when she was dropping her daughters to school.
''The arrest was handled with shocking insensitivity. They could have pre-informed the New York consulate and Khobragade could have gone down to the station," said an Indian official. "It is not as if she is a hardcore criminal who is a definite flight risk.''
India reviews nanny service
Stung by the nanny scandal in New York, the Ministry of External Affairs (MEA) is weighing in on whether to discourage diplomats from taking a constellation of help from nannies to cooks from India to America.
"The diplomat's life is one big Catch 22. We are expected to network, cultivate and dine and wine important people. Still there is no way we can afford to pay $10 an hour in New York to our help," said a diplomat in the Indian consulate in New York, who didn't want to be named.
"The MEA is studying the issue, trying to find a long-term solution. It may discourage us from taking personal employees and domestic workers from India to postings abroad. Will they compensate us for employing local helpers? The ministry still has to think through it," added the diplomat.
It's the worst kept secret that Indian diplomats and their compatriots in the UN and World Bank come to America with help in tow who are paid "Indian salaries," dreadfully below US minimum wages. When their US stints end they often leave their reliable help behind with a few years on their A-3 visas to pick up the slack for their upwardly mobile children living abroad.
The MEA is in high dungeon over the Khobragade affair not only because she is one of their own, but Manhattan US Attorney Preet Bharara has threatened one of their choice privileges. Prosecutors say Khobragade claimed she would pay her Indian maid $4,500 a month when applying for a visa at the US embassy in Delhi to bring her to New York but actually paid her a third of the US minimum wage of about $10 an hour.
Khobragade is not the first diplomat from a developing country to fudge salary figures on her nanny's visa application — or even the last. Mid-level Indian diplomats and consular staff don't get $4,500 in hand after paying taxes so there is a cultural disconnect in terms of salary expectations.
If the US is going to be a stickler for rules, the MEA should think twice about allowing diplomats the privilege of taking domestic workers from India to America when they can't afford to pay them US minimum wages. It just leaves Indian diplomats open to all kinds of embarrassment when they are caught underpaying their help. India's image abroad also takes a terrible beating when these scandals surface with clockwork regularity.
Khobragade has pleaded not guilty to the charge, which could lead to a 10-year prison sentence, and plans to challenge the arrest on grounds of diplomatic immunity. This is not the first time an Indian diplomat in the US has been charged with mistreating domestic helpers.
Given the frequency of these cases, the thinking in the MEA is that the issue of taking domestic help abroad needs to be reviewed. Last year, a Heads of Mission conference in New Delhi deliberated on these cases.
In 2011, Santosh Bhardwaj sued her employer India's then consul general in New York, Prabhu Dayal, accusing him of treating her like a slave, forcing her to work long hours for $300 a month, confiscating her passport and making her sleep in a storage closet.
In 2012, an Indian maid won a $1.5 million lawsuit against Neena Malhotra, a former press and culture counselor at the New York Consulate, for what a US court determined was "barbaric treatment," but the Indian diplomat has refused to pay a rupee.
Find latest and upcoming tech gadgets online on Tech2 Gadgets. Get technology news, gadgets reviews & ratings. Popular gadgets including laptop, tablet and mobile specifications, features, prices, comparison.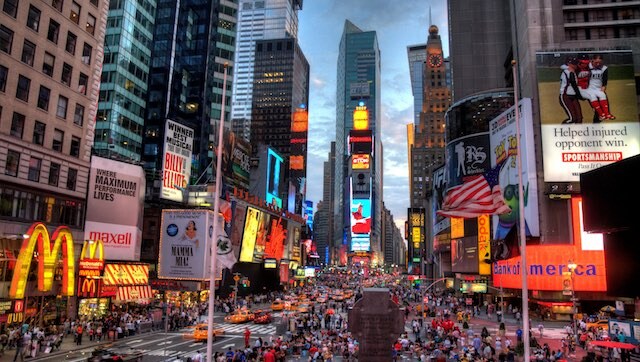 India
Billboards at the iconic New York City location will commemorate the groundbreaking ceremony for the temple at Ayodhya, where Narendra Modi will lay the foundation stone
Entertainment
Steve McQueen will get the opening night slot for the 1980s-set music romance Lovers Rock
Sports
Players from the WNBA and other athletes from around the world are joining in anti-racism protests sparked by the high-profile deaths of Black Americans at the hands of police officers.