Economic growth not guarantee of poverty alleviation: World labour Org
A report by ILO states that the ability of growth to reduce poverty is compromised by the inequitable income distribution
There is a gap of $61 million every year in India required to get the poor to the level of earning $3.10 per capita per day, with a global requirement of $600 billion per year, through social transfers to eradicate poverty, a new UN labour agency report shows.
This $61 million represents a gap of 3.7 percent of the Indian GDP each year, or in other terms 13.9 percent of total government expenditure — such as on education, health, etc.— to pull people out of extreme poverty (less than $1.90 a day) or moderate poverty (less than $3.10 a day).
This could be achieved through social protection and/or through labour income. Currently, there is a need for increasing government expenditure for social protection by almost 240 percent, if the objective of eradication of poverty is to be achieved.
"Is it realistic that you will fill this (a gap of over 200 percent in social protection expenditure) through social security (alone)? No, you cannot. In India, far less is spent currently than what would be needed. This is also to say that clearly there is a need to increase income from labour," Dr. Florence Bonnet, Senior Economist in the International Labour Organization (ILO)'s Research Department, told Firstpost.
"Our report estimates, that to eradicate both extreme and moderate poverty, in the next 15 years, around $10 trillion — the equivalent of a bit more than $600 billion per year — would be required, should efforts rely on social transfers alone. This is the income gap," said Guy Ryder, Director-General of ILO.
Though the $600 billion gap per year — representing 0.8 percent of the global GDP — is the "loose change you should be able to come up with", Ryder stated, the problem is the distribution of deficits and country GDPs. On an average, developing countries need to put in 21 percent of their GDPs to eradicate poverty in their countries. This is a challenging number for most poor countries, the ILO said.
A little more than 36 percent of the population in emerging and low-income countries is moderately or extremely poor. Fifteen percent of the population in the 107 developing countries can be called extremely poor.
The good news is that this is down from 67.2 percent of moderate and extreme global poor in 1990, ILO's 2016 World Employment Social Outlook report found.
Praising the MGNREGS, the ILO said that this government scheme is being used as a model in many countries in Africa and Latin America with large informal settings — which is "a very strong approval of that programme", chief of the ILO Research Department Moazam Mahmood said.
The virtue of MGNREGS is also because it has made a dent in the poverty levels in the informal sector — making up 90 percent of the Indian workforce — unlike the Brazilian 'Bolsa Familia', a scheme that works in the formal sector.
A "self-targeting mechanism" operates in the MGNREGS for the rural areas, where 80 percent of the Indian poor live and it effectively puts a "floor under the rural minimum wage".
It is a "concern" and a "worry" that the Indian government is cutting expenditure on this rural employment scheme, the ILO stated.
"It would be unfortunate if proven policies, which have had a proven impact, would be reversed or weakened. It doesn't seem to be the way one would wish to go," Ryder said. He would be on a visit shortly to India to see the application of MGNREGS, among other agenda.
In a recent biennial survey by the Ministry of Statistics, all religious groups seem to have registered an increase in unemployment in rural India. The situation in the country is particularly distressful also because agriculture is to a very large extent dependent on rainfall, the lack of government expenditure on rural infrastructure, land transfers for urban uses, and diverting water for sports clubs and football stadiums, that have come at a cost of livelihood for peasants, an ILO official said.
"Globally, China and India are the ones that have reduced huge numbers (of poor). We want to give recognition where it's due that India's poverty reduction has been good. It can be better, of course," Mahmood said.
"India has (however) not been very good in reducing the levels of informality," he added. The reduction in numbers of poor shows that "they are just getting some income from somewhere", he said.
The poor in India are literally pulling themselves up by their bootstraps through their labour and self-employment strategies, the report shows. Social transfers have not played a major role in pushing them up the economic ladder, graphs in the report reveal.
The overwhelming share of income for the head of an extremely poor household in the permanent/formal sector in India comes from one's own labour. This share of labour, being the biggest contributor to a person's income, is the highest among the sample of emerging and developing economies analysed for the report. Non-contributory social transfers, private transfers and capital make up for about (or less than) 2 percent of their share of income. Contributory social transfers make up for a negligible share. The same pattern follows for the temporary/informal sector and in the case of self-employed people in India, except that contributory social transfers shrink even further, adding almost nothing to a person's share of income whether self-employed or informally employed.
This can be contrasted to France's case, for instance, where more percentage of income accrues from non-contributory social transfers than from labour in the formal sector and an almost equal division between non-contributory social transfers and labour in making up for a person's income in the informal sector.
In contributory schemes, the contributions made by beneficiaries (and their employers) determine entitlement to benefits, whereas in non-contributory schemes, there is normally no requirement for direct contribution from beneficiaries or their employers as a condition of entitlement to receive benefits.
The impact of public transfers on extreme and moderate poverty, overall, has been very little in India. So also is the case for levels of extreme poverty of children, employed people between 15 and 64 years old, and the elderly impacted by public transfers. China scores substantially better than India on such impact on poverty levels.
Tough global situation
The UN stated that though poverty had declined dramatically in middle-income countries of Latin America and China, it remained "stubbornly" high in Africa and much of Asia. Two-thirds of the Africans still live in extreme or moderate poverty.
The numbers of the relative poor — defined as household income below 60 percent of the national median income — is also on the rise in rich nations, particularly in the European bloc, with about 300 million relatively poor in developed countries.
"In the developed world, there has been an absolute increase in poverty, notably in this continent of Europe," Ryder said.
The glaring lack of decent jobs with security and other labour standards that meet UN benchmarks, as well as rising inequality are challenges that cut through developed and poorer nations.
Even though the poor make up 30 percent of the global population they receive only 2 percent of its income.
"Economic growth does not guarantee poverty alleviation," the ILO chief said. There are even cases where high economic growth has gone hand-in hand-with rising poverty rates. "The ability of growth to reduce poverty is compromised by the inequitable income distribution, showing that the rich are taking a disproportionately high share of the benefits of growth and in a way, could be held partly responsible for this perpetuation of poverty," he added.
The UN labour agency warned that a lack of quality jobs globally is threatening to undo decades of progress in poverty reduction.
An underlying feature of the chronic nature of poverty, is the persistence of poor quality employment. People in vulnerable employment — own-account workers and unpaid family helpers — experience rates of extreme poverty that is three times as high as of wage and salaried workers in emerging and developing countries.
Secondly, the narrow range of income sources accessible to the poor is a huge impediment in eradicating poverty. In developing countries, the poor rely on their labour incomes with little option in way of social transfers, and in advanced economies social transfers are less and less able to counteract the relative decline in labour income associated with precarious jobs, the report shows.
Thirdly, there is a disconnect between agricultural sectors where two-thirds of the world's poor live and export-led sectors.
There is an urgent need, particularly for countries like India, to formalise the economy through a "combination of policies" and "crowding people in". This can be done through — apart from "classic" strategies such as labour inspections of people who keep out of the formal sector for self-interest — helping small and medium enterprises enter the formal sector, tackling job precariousness, investing in skills and lagging sectors, particularly in rural and non-farm economy. Policies are needed to diversify a country's productive base and tackle low productivity traps, applying well-designed employment and social policies, among other strategies, the report stated.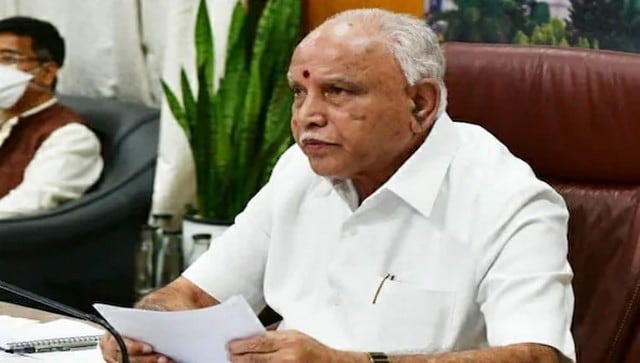 Politics
The 78-year-old Yediyurappa belongs to the older generation of politicians who started their service to the public as a teenager (in his case with the Rashtriya Swayamsevak Sangh) and did not hail from either a political or an affluent family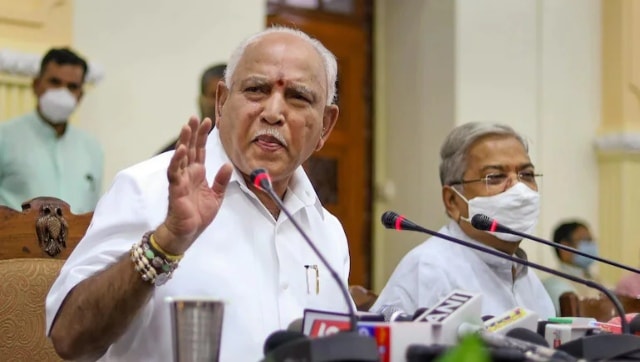 Politics
The BJP high command, with one eye on the upcoming 2023 Assembly polls in the state, has shortlisted a few notable names as possible replacements as chief minister
India
The heart of the conflict is an unresolved border issue — a 164.6-kilometre long inter-state border, which separates Assam and Mizoram. This border is shared by three districts of South Assam — Cachar, Hailakandi and Karimganj — and three districts of Mizoram — Kolasib, Mamit and Aizawl