'Determined as ever': 114-year-old Nebraska woman becomes oldest living American
The Omaha World-Herald reports that Sutcliffe was born on 1 October 1906.
Omaha, Neb: A 114-year-old Nebraska woman who has taken the title of America's oldest living person says what she wants most is to eat with her friend after a year of pandemic restrictions.
Thelma Sutcliffe, of Omaha, became the nation's oldest living person and seventh-oldest in the world on 17 April when Hester Ford, a 115-year-old woman, died in North Carolina, according to the Gerontology Research Group.
The Omaha World-Herald reports that Sutcliffe was born on 1 October 1906. Her longtime friend, Luella "Lou" Mason, said she is happy that the senior living center where Sutcliffe lives is locked down, but "Thelma is as determined as ever to do what she wants to do."
Until visitors are allowed in the dining room, Thelma is taking all her meals in her room. Mason, who has Sutcliffe's power of attorney, calls the senior living centre 24 hours ahead of time to schedule visits.
"She asks me every time I visit, 'Are you going to eat with me today?'" Mason recalled. "It breaks my heart that I can't."
Sutcliffe's hearing and sight are fading, Mason said, but her mind is still "very sharp."
Sutcliffe received her COVID shots at the earliest opportunity, but testing for the coronavirus
was a nonstarter.
Mason said Sutcliffe looked at the swab and said, "You're not going to be sticking that thing up my nose. You can tell Lou to stick it up hers."
India
Covid-19 is expected to make energy access even more challenging as more people will be pushed to poverty and they will not be able to spend money on clean fuel.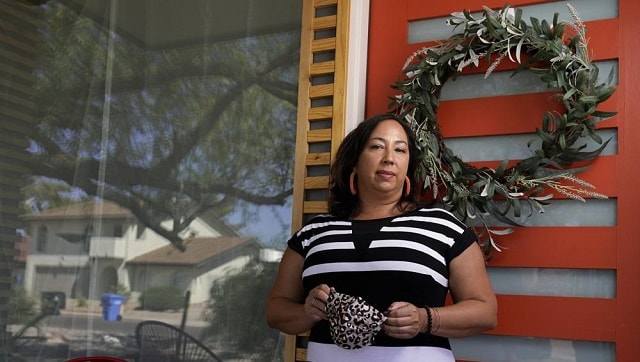 World
As we navigate these weeks that are unspooling a year after March, April and May 2020, memories from earlier in the COVID-19 crisis are popping up in people's social media feeds when throwbacks, reposts and commemorations crack open the digital time capsule of the pandemic before it's even over.
Lifestyle
India recorded more than 4,00,000 new COVID-19 cases on Saturday, the first time daily infections topped that milestone.