Despite Mansour's death, Taliban will continue agenda of violence: Obama
Obama was speaking the day after Taliban named Haibatullah Akhundzada as their new leader, after the death of Mullah Akhtar Mansour in a US drone strike.
Ise-Shima: Hopes of negotiating peace with the Afghan Taliban's new leader were swiftly fading from all sides Thursday, as US President Barack Obama warned the extremist movement will continue killing in Afghanistan.
Obama told reporters in Japan, where he is meeting with other leaders of the Group of Seven nations, that he doubted the insurgents would come to the table "anytime soon".
"We anticipate the Taliban will continue an agenda of violence," he said.
Obama was speaking the day after the militants named Haibatullah Akhundzada as their new leader, elevating a low-profile religious figure in a swift power transition after the death of Mullah Akhtar Mansour in a US drone strike.
Analysts have said it is unclear if Akhundzada, who faces the enormous challenge of unifying the increasingly fragmented militant movement, will emulate his former boss in shunning peace talks with the Afghan government.
But the US killing of Mansour showed that Washington has at least for now abandoned hopes of reviving the direct peace talks between Kabul and the Taliban, which broke down for the first time last summer.
Obama acknowledged that he was never going to find a willing negotiating partner at the helm of the extremist group.
"I was not expecting a liberal democrat to be appointed," he told reporters.
"My hope, although not my expectation, is that there comes a point where the Taliban realise what they need to be doing" and start getting into a dialogue with the government, he said.
"I am doubtful that it will be happening anytime soon."
The Taliban has made no official statement on the future of peace negotiations since announcing Akhundzada's leadership.
But Obama's comments were reinforced by a senior Taliban source speaking to AFP in Pakistan, where Mansour was killed in the strike Saturday, who said there would be no shift in the militants' stance.
"We consider NATO and the US troops as invaders and our resistance movement will continue," the source said Wednesday, after Akhundzada's leadership was announced.
"The drone strike against (Mansour) has proved that the US is not sincere in bringing peace in Afghanistan, so peace talks at any level will remain suspended till the new decision by the leadership council."
In Afghanistan, an official with the High Peace Council was cautious on the future of talks, saying Akhundzada "may not be interested in political dialogue at least in the short term" but vowing the council will continue its "endeavours for peace".
President Ashraf Ghani was more hawkish, tweeting Thursday: "Taliban groups have yet another chance to end violence/lay their arms & start normal life. Or they'll face the same fate as their leadership."
Peace 'scuttled'
Analysts have told AFP that even if he favours peace talks, Akhundzada — seen by some as a symbolic rather than functional leader — would be unlikely to proceed without consensus from his supreme council.
Mansour's killing marked a significant shift for Washington, highlighting a new willingness to target Taliban leaders in Pakistan and risk retaliatory attacks against struggling Afghan security forces.
It sent shockwaves through the insurgent movement, which had seen a resurgence under Mansour.
He was killed just nine months after being formally appointed leader following a bitter power struggle upon confirmation of founder Mullah Omar's death.
Omar died in 2013, but his death was kept secret for two years, with Mansour issuing statements in his name -- a revelation that helped fuel internal opposition and splintered the group into rival factions, shattering the nascent peace process that had begun last summer.
Before his killing, Mansour had written a will handpicking Akhundzada to be his successor, Taliban sources told AFP, in an apparent bid to lend legitimacy to his appointment.
Pakistan said that attempts to restart talks had been "scuttled" by Mansour's killing, with the country's top foreign affairs official lashing out at a briefing in Islamabad Thursday.
The strike has "undermined the Afghan peace process", Sartaj Aziz said.
The US, China, Afghanistan and Pakistan had agreed at talks about the peace process in Islamabad earlier this month that a "politically negotiated settlement was the most viable option", he said.
"This understanding has not been respected... In less than a year, the peace process has been scuttled twice."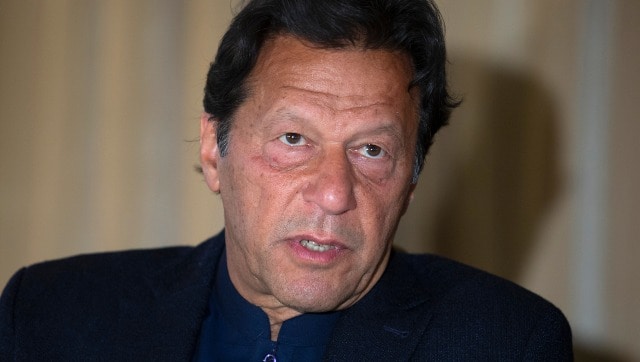 World
Pakistan has rejected allegations made by Afghanistan President Ashraf Ghani that it had provided 'close air support' to Taliban militants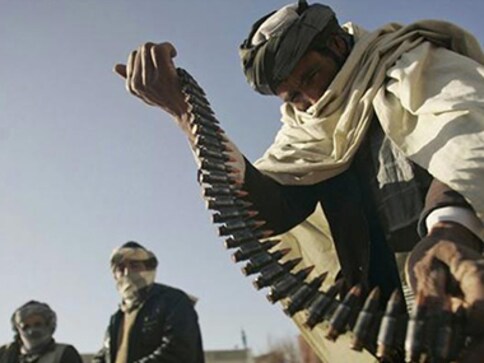 World
Meanwhile, Human Rights Watch on Friday said Taliban forces that have taken control of districts in Kandahar have detained hundreds of residents whom they accuse of association with the government
India
New Delhi has been supporting a national peace and reconciliation process which is Afghan-led, Afghan-owned and Afghan-controlled