Despite ban, surrogacy remains a popular choice for the poor in Cambodia
Cambodia banned surrogacy in November. But interviews conducted by AFP suggest the industry remains, albeit in the shadows.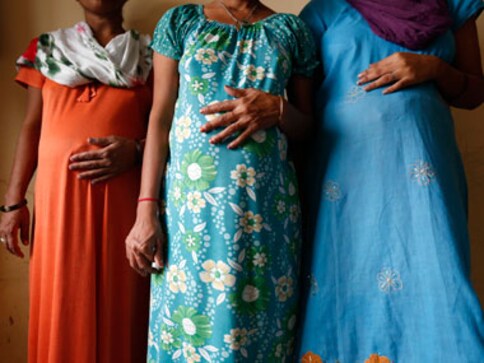 Takeo: Peeling a mango inside her rickety wooden shack, Chhum Long explains how her daughter's decision to nurture a Western couple's baby in her womb helped her family buy two desperately needed items: a metal roof and a motorbike.
Last year a broker appeared outside the 60-year-old's house in Cambodia's southern Takeo province and offered her daughter USD 10,000 to be a surrogate mother for a wealthy foreign couple.
"My daughter immediately agreed with the offer because we are very poor," she told AFP. "They took the baby away as soon as he was born, she did not even see his face."
An ongoing trial in Phnom Penh of Australian nurse Tammy Davis-Charles on charges of running an illegal surrogacy business has shone a spotlight on Cambodia's role in the rented womb trade.
It is a little-regulated industry that pairs wealthy foreign couples desperate for a child — paying as much as USD 50,000 — with some of the world's most vulnerable women.
The enterprise has sparked a regulatory game of cat and mouse as poorer nations move to halt the trade only to see it resurface or appear across their borders.
One-by-one countries that had been popular surrogacy destinations like India, Nepal and Thailand have banned the trade.
Cambodia did the same in November. But interviews conducted by AFP suggest the industry remains, albeit in the shadows.
Cambodia is one of Asia's poorest countries with an average annual income of just USD 1,150. Nine months of surrogacy might bring in as much as nine years salary.
World
Deuba took the oath of office and secrecy on 13 July, a day after a five-member Constitutional Bench of the Supreme Court reinstated the dissolved House of Representatives for the second time in five months
Entertainment
In an exclusive interview, Kriti Sanon discusses the leap she has taken as an actor in Mimi, collaborating again with Luka Chuppi director Laxman Utekar, and returning to the small-town template after her breakthrough Bareilly Ki Barfi.
World
Sher Bahadur Deuba takes oath as Nepal PM: The Nepalese prime minister Sher Bahadur Deuba shares a warm relationship with India and has on numerous occasions spoken publicly about it