Despatches from an H1B wasteland amid India-US 2+2 talks: How a non-immigrant work permit has occupied frontlines of US politics
Behind the present day backlash on H-1B visas are cold, hard numbers that say the H-1B cost advantage has vanished, especially if you add the cost of nuisance value which comes bundled with the H-1B process
On weekends, software engineer Raj, 43, can be spotted dancing a wild version of salsa with his outsize group of mostly Hispanic friends in sunny Jacksonville, Florida. Raj, single, hails from Bengaluru in India and lives alone in a sprawling house he bought recently in Florida. Ask him about the H1B visa and he pauses for a moment before answering, like reaching for a distant memory, not entirely pleasant. "Ask me about salsa dancing! I'll tell you all you want to know!" he squeals over the phone. It's almost Friday night, his excitement is palpable.
Raj came here in the early 2000s on an H1B visa and has stayed in the same job role for years because he "likes it that way".
"That's all I want to do — code. I don't want to do administrative stuff, I don't want to be kicked upstairs, I'm going to stay put in this role — that's what I do best," he says.
Raj got his US permanent residency (Green Card) in the Obama years and soon moved from the railroad company he worked for in the American Midwest to sunny Florida. Here too, he's stayed with another railroad company — not for him the fancy, new age firms of the East or West Coast. "Things are much worse now, I see it around me... thankfully, I'm out of it," he says of H1B workers in the IT industry.
"In what way?" this reporter asks.
"You know… the usual — an H1B without a green card reports to an H1B who's got his green card so it's a different kind of abuse, it's a lot of work and there's no way you can push back as a foreign worker in a foreign country. Now that things have gotten tougher under the new administration, the new crop of H-1B workers in America are getting jammed from both sides," he chuckles, trying to make light of the H1B boilerplate.
"That's how it is," he continues. "It wasn't very different for me but it wasn't this bad. Also, because I'm single, the policy stuff affects me much less," he explains.
Others with families or for spouses on dependent visas have more colourful terms to describe life in America on an H1B or as an H4 dependent — "a nightmare", "disaster", "messy" are all too common.
Cato Institute, a think tank, estimates that at current rates of visa issuances, the bulk of Indians who have applied for permanent residency will have to wait 151 years for a green card. "Unless the law changes, they will have died or left by that point."
The influx
Raj is one of 34 million lawful immigrants in the United States. Many, like Raj, live and work here after getting their Green Card and the others are here on legally valid student and work permits. Broadly, there are five categories of lawful admission categories: diversity visas, refugees, and family sponsored immigrants, employment based and 'other'.
H-1B is one of the many employment-based visas granted by the US and accounts for 25 percent of temporary employment visas issued as per 2016 data. It's useful here to juxtapose a comparative reference point from family migration — this the most common way people gain green cards accounting for nearly 70 percent of the more than 1 million people who get green cards annually.
The pushback
Multiple proposals have been drumming up the need to move what Donald Trump calls America's "broken" immigration process to a points-based system that allows only the best and the brightest. Under the Trump administration, this battle cry has finally got its place in the sun. Although the primary target of attack is family-based "chain" immigration, the bad press from that piece is hurting people on all the other lawful visa categories.
Immigration attorneys scoff at the idea of merit-based immigration in the way the Trump administration is fashioning it: "If this goes though, only Olympic athletes and Nobel prize winners will be able to enter America," says Cyrus Mehta, a New York-based attorney.
The pile-up
Within the H1B category, the numbers really jump out at anyone skimming through the data. In a basket of more than 21 countries, Indian and Chinese H1B workers grab nearly ~75 percent if not more of initial H1B visas (first timers) and close to 90 percent of what's called continuing employment via H1B extensions. At a high level, the stance across the triage of employee, employer and government is fairly clear. Employers, especially the big tech firms want to protect their pool of H1B workers because it gives them cost and often competitive advantage; employees are coming in because the H1B continues to exist and the government is saying this entire framework is stacked against the American worker, depressing the average wage and exploited the definition of specialty worker.
So, when one hears reports of "substantial increase" in denial of H1B visa petitions of Indians, it also mirrors the patterns of approval numbers where Indians corner the lion's share of visas granted. Both in absolute and relative terms, the India numbers tend to trend higher.
Problematic definitions
"An H-1B temporary worker is an alien admitted to the United States to perform services in a specialty occupation" is the strict definition in the Immigration Act of 1990 which opened the floodgates for foreign workers after the restrictionist policies adopted by the US in 1965. This one sentence has many keywords that are crucial to the current situation: "temporary worker", "alien" and "specialty occupation" are the three that stand out for a variety of reasons.
The 'temporariness' of an H1B worker can vary depending on project start and end dates, the employer's business outlook in the US and whether the H1B worker files for permanent residency. Take Kiran, for instance. He works with a leading Indian IT giant and has been seconded to an investment bank in New York. His H1B is valid till October 2019 but his project may end earlier; he and his wife aren't raising the stakes in America. "We'll file for extension if there's a project. If it's rejected, we leave. We're not getting into this mess of waiting for green cards and just ruining the best part of our lives," they said.
Back in Jacksonville, Raj's experience in coding makes him specialised. His company values his work but many like him are getting asked for additional justification on what makes them "specialised". Lawyers are scrambling to rise up to the challenge as USCIS puts H-1B workers through the wringer like it's never done before.
"You're either under-qualified or they reject you as overqualified. The intention seems fairly clear — they want us out," says Madhu, a storage specialist who says "my bags are packed" for later this year. Where will he go? "Canada or back home but I'm not waiting here for my extension." Madhu's H1B times out this fall.
The H1B time stamp
The story of the H1B began when the first millennials were born or merely toddlers. In the nearly three decades since the H-1B became a thing, this visa has offered a wide variation of the American experience based on date of entry into the US. Nalini came here in 1991 on a business visitor's visa, her employer petitioned for an H1B when the visa's sheen was still new; she's now a citizen and her kids are working at Google and MIT. Some like Nalini almost don't relate to the skewering the same H-1B is facing in the last two years. "We've moved beyond all that; the kids of the H-1Bs are the ones doing fabulous work in technology, the nature of the H1B is such that people will always complain," insists Girish, a techie with JP Morgan in New York City. That's the thing with these migration journeys; once you cross over to the other side, your goalposts change although the pain points remain for those who are dealing with it.
The rebellion
Rashi Bhatnagar, almost a poster girl for dependents of H1B visas, has a very different story to tell. "It's been a nightmare, it's the kind of experience that can break a person from the inside. For years we just had to sit back and watch people all around us utilise their skills and earn but we couldn't just because we arrived on an H-4 visa," she says about the years before H-4 visa holders were allowed to work — a rule that's on the verge of being revoked by the Trump government. Around 90 per cent of H-1B spouses affected are wives; 10 per cent are husbands.
Bhatnagar's counsel to starry-eyed H1B/ H4 rookies: "Please don't come on a dependent visa if you have plans of a longer term stay in the United States. It will take at least a 100 years to get a green card for Indian nationals under the most common employment based categories. The H4 work permit regulation is in jeopardy and more H-1B extensions are getting denied than ever before."
Nalini, Rashi, Raj, Girish, Kiran — all those quoted in this story and others we have spoken to have arrived in the US at different times since 1990. The anxiety among those who have arrived around the time of the financial crash is of the most gnawing quality — especially the subset which have come here as family units. Many women the reporter spoke with are unanimous in their view that one way or the other, it's best the government makes the sunset clause very clear. Some companies have already begun doing that — where employees sent on an H-1B must return to base camp after a 3 or 6 year period.
"Enough of this drama, let companies or the government make it clear where each stakeholder gets off and that's fine. Waiting without end is killing us," say H4 visa holders. H1B workers are more careful with their outpouring because there's an economic underpinning to their American domicile. In their case though, the government is ending the ambiguity with three weapons: the request for evidence (RFE), notice to appear before an immigration judge and outright denials without a notice of intent to deny (NOID).
This is the other wall that America is building, RFE by RFE; it's not a physical construct but far more potent and swift than the real one along the Mexico border.
…And just like that, the cost advantage disappeared
Behind the backlash are cold, hard numbers that say the H1B cost advantage has vanished although technology firms — the most active users of the H1B programme — are threatening to move work overseas if they cannot bring people to the US or worse, bring them in and then have them yanked away.
In 2000-2001, the rate for a junior programmer sitting in Bengaluru or Hyderabad was between $19 and $23 an hour offshore. Today that rate card for offshore is between ~$37 and $42 per hour. In the last half decade or so, Cognizant and TCS in particular got their 'near-shoring' act together within the US and Mexico in less pricey locations where they're offering the same junior developer at around the same $45 per hour rates, so the differential between Bengaluru and say, Texas is almost nil if you add the cost of nuisance value which comes bundled with the H1B process.
The Cognizant CFO said it best in an earning call: "On a like-on-like basis, in terms of the onsite cost, if we are hiring people with the same skill sets — a local worker versus someone who comes on an H1B visa, there really is no significant cost difference when you consider the cost of wages and relocation, etc, versus the compensation we are paying… And with the H1B visa, you have to remember that there is a prevailing wage that sets the salaries and those are set at market rate, so there is no significant difference as you shift the workforce. The real issue to find the right talent. If we can find the talent here or in Europe, we go there. As for the issue of moving work offshore, if we don't find the talent here, then the issue there too is about finding talent."
Explainers
The gas leaks in Nord Stream 1 and 2 bring more bad news for Europe, which is already reeling under an energy crisis. While the environmental impact appears limited thus far, experts warn that could change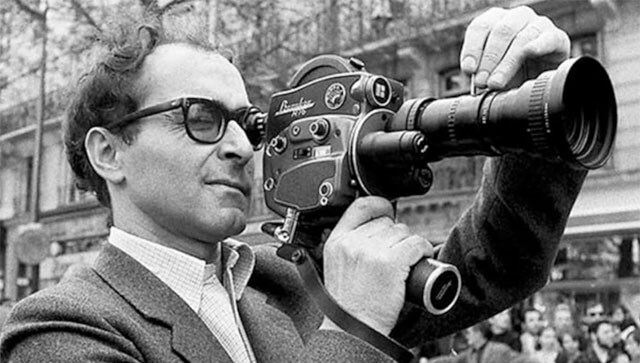 Explainers
Assisted suicide is regulated in Switzerland where Jean-Luc Godard lived as a virtual recluse and permitted if offered without a selfish motive to a person with decision-making capacity to end their own suffering. France lets doctors keep the terminally ill sedated but stops short of allowing it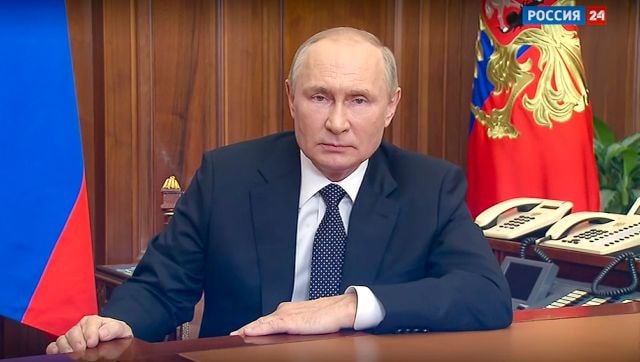 Explainers
Vladimir Putin on Wednesday, ordering Russia's first military mobilisation since World War Two, warned Moscow would respond with the might of all its vast arsenal if the West continued its 'nuclear blackmail'