On Deng Xiaoping's 110th birth anniversary, China compares him to Xi Jinping
State and Communist Party media have carried lengthy articles on Deng, lauded as the 'chief architect of China's reform and opening-up', and compared him to Xi.
China's state propaganda machine is seizing Friday's 110th anniversary of Deng Xiaoping's birth to highlight similarities between President Xi Jinping and the paramount leader who set the country on the road to economic prosperity while crushing dissent.
A heavyweight official biography of Deng was published this week, and Chinese television viewers are being regaled with a 48-episode dramatisation of his life, broadcast nationwide in primetime.
But the series only covers the eight years up to 1984, avoiding much of the tumult of the Cultural Revolution and, crucially, stopping five years before he ordered the deadly crackdown on pro-democracy demonstrators in Beijing's Tiananmen Square in 1989.
State and Communist Party media have carried lengthy articles on Deng, lauded as the "chief architect of China's reform and opening-up", and compared him to Xi.
"To reignite a nation, Xi carries Deng's torch," the official news agency Xinhua headlined one story.
On Wednesday Xi and other top leaders attended a symposium on Deng at Beijing's Great Hall of the People, which fronts Tiananmen Square.
Xi told the audience that because of his predecessor's "outstanding leadership" and actions China was now able to "stand like a giant".
"The contribution by Comrade Deng Xiaoping not only changed the historic destiny of the Chinese people but also changed the course of the world's history," he said, describing him as a "great creator of an era, a great figure".
Deng, known for his diminutive height and ferocious political survival skills, rose to power following the death of Mao Zedong and the fall of the Gang of Four, heralding the end of the Cultural Revolution.
He went on to loosen the bonds of stultifying state control on China's economy and open it up internationally, heralding a decades-long boom that transformed it into the world's second-largest.
But while what Deng would have made of the commemorations cannot be known, when alive he was adamantly opposed to the deification of leaders.
He eschewed titles, never formally led the Communist Party, and was not head of state. After resigning as chairman of the Central Military Commission in 1989, he continued to lead the country even though his only official position was as honorary chairman of the Chinese Bridge Association.
China's Communist party proclaims its ideology as "socialism with Chinese characteristics" and Deng, who set in motion a marriage of one-party rule and capitalist expansion, is often cited as having said that "to get rich is glorious".
One of Xi's own catchphrases is the "Chinese dream", an unspecific but much-discussed term, and he has spoken of "the revitalisation of the Chinese nation" along with the need to "fundamentally deepen reform".
Since Xi came to power in November 2012 as Communist Party general secretary, he has taken a hard line on corruption and dissent, going after elements within the party, government and military over graft, while cracking down on citizens' groups and individuals calling for greater respect for rights enshrined in China's constitution.
"Xi is essentially trying to get back to the Deng spirit of being reformist on the economy and orthodox on the politics," said John Delury, an expert on modern Chinese history at Yonsei University in Seoul.
Deng, who died in 1997, is "seen as a strong leader, a reformer, someone who would bang heads and yet obviously an upholder of party loyalty and the party as the core, as the centre", he said.
At a personal level, Deng, from China's southwestern Sichuan province, was known for an earthy demeanour that included straight talk, chain-smoking, and spitting.
Similarly Xi has also cultivated an image as a man of the people, glad-handing the public in venues such as a traditional bun shop.
Xi has a personal connection to Deng through his father Xi Zhongxun, who was tasked with instituting economic reforms in Guangdong province that became the incubator for China's broader opening to the outside world.
They followed the stagnation and chaos of China under Mao.
When Deng "came to power he had a very tricky game that he had to play", Delury told AFP. "He wanted to eviscerate Maoism while leaving Mao intact. And he very much did not want to be Mao.
"And that included the whole iconography of Mao. And yet he didn't want to completely dismantle that because that could overturn the entire Communist Party and its history and its rule. So he left a lot of Mao in place."
Earlier this month, the overseas edition of the Communist Party mouthpiece People's Daily said Xi's and Deng's evaluations of Mao were "identical", apparently a reference to Deng's description of Mao's actions as "70 percent positive, 30 percent negative".
But Joseph Cheng, professor of political science at City University of Hong Kong, said China's current leader sees himself as following in a longer line of footsteps than Deng's alone.
"Xi Jinping wants to establish himself as the successor of Deng Xiaoping," he said. "Certainly he doesn't want to present himself as the successor of Jiang Zemin or Hu Jintao, they are not seen as great leaders.
"So Xi Jinping therefore wants to go back to Deng, so there's Mao, Deng and Xi Jinping -- great leaders."
AFP
World
As per the World Health Organisation (WHO), the aim of this day is to 'bring people together' in support of hand hygiene improvement across the world
Sports
FIFA cited "current disruption caused by the COVID-19 pandemic" for the decision, which was taken along with the Confederation of African Football (CAF).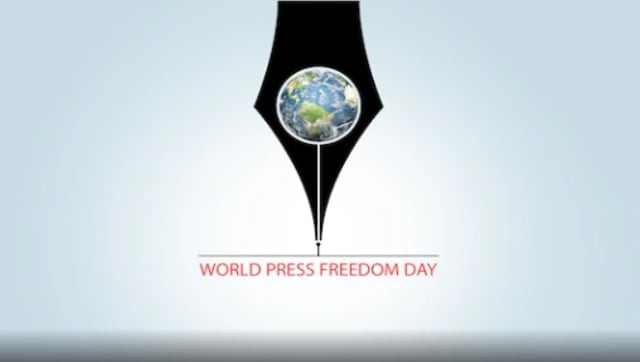 India
The day aims to acknowledge the struggles faced by the people in the media and is a reminder to governments to respect press freedom