Defence Minister Manohar Parrikar to meet his US counterpart Ashton Carter in US
Defence Secretary Ashton Carter would host his Indian counterpart Manohar Parrikar at the Pentagon on Monday, weeks after India was designated as a major defence partner by the US
Washington: Defence Secretary Ashton Carter would host his Indian counterpart Manohar Parrikar at the Pentagon on Monday, weeks after India was designated as a major defence partner by the US.
The Pentagon on Friday said Carter will host an enhanced honour cordon to welcome Parrikar to the US Defence Department headquarters. Following the arrival ceremony there will be a wreath laying ceremony at the Pentagon 9/11 Memorial.
After the ceremony there will be a bilateral meeting followed by a joint press conference at the Pentagon, a statement said.
"This will be Carter's sixth meeting with Parrikar, and comes just weeks after India was designated a major defence partner of the United States during Indian Prime Minister Narendra Modi's June visit to Washington," the Pentagon said.
Carter had met Parrikar during a visit to India in April.
The India-US Defence partnership has been the most ambitious one over the past several years, a senior State Department official told a group of South Asian reporters on Friday.
"During the Prime Minister's last visit we were able to announce that the logistic agreements have been finalised, so we look forward to being able to sign that in the near future whether or not if that is going to be part of ministers visit or not," the official said.
"We are certainly welcoming and hopeful for continuing to move forward on that and continuing to move forward on the fact that we have designated India as a major defence partner into and continue to progress in that direction," the official added.
Find latest and upcoming tech gadgets online on Tech2 Gadgets. Get technology news, gadgets reviews & ratings. Popular gadgets including laptop, tablet and mobile specifications, features, prices, comparison.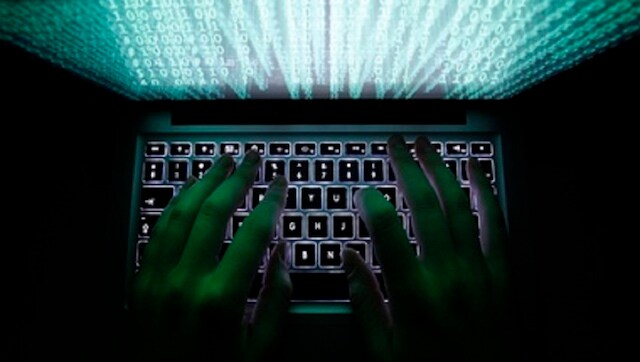 World
Zhenhua Data Information Technology Co. Limited, a Shenzen-based company, is monitoring over 10,000 prominent people and organisations in India, a report in The Indian Express said
India
Addressing the School Education Conclave organised by the Ministry of Education, the prime minister said the new policy will reduce the syllabus and make learning a fun-based experience
India
Wishes have poured in for Prime Minister Narendra Modi on his birthday as he turned 70 on Thursday. Several prominent world leaders greeted the prime minister on his special day. Russian President Vladimir Putin, German Chancellor Angela Merkel, Nepal Prime Minister KP Oli, the Dalai Lama, among others were some of the prominent names who wished Modi.