Deep freeze grips eastern United States, 12-year-old dies in Chicago
By Rich McKay (Reuters) - Winter winds brought extreme cold and ice-slicked roads to the Midwestern and Eastern United States on Monday, with the U.S. Martin Luther King Jr. Day holiday and an ongoing government shutdown allowing many to heed official advice to stay indoors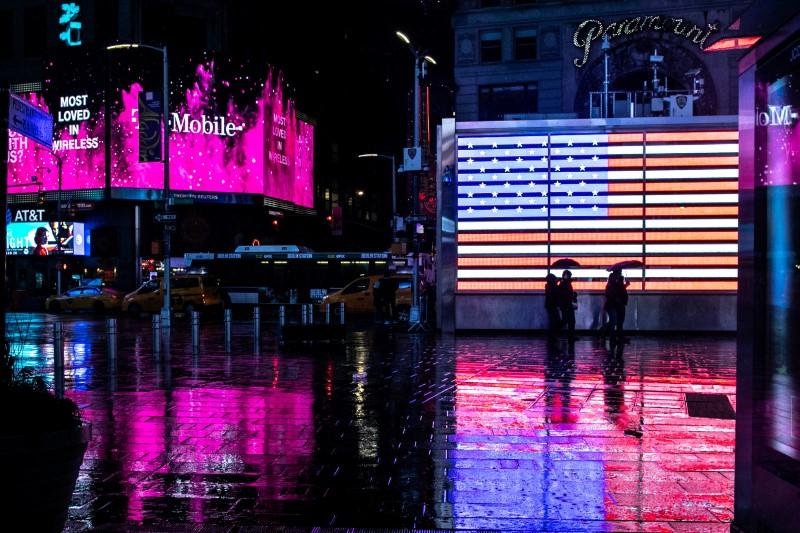 By Rich McKay
(Reuters) - Winter winds brought extreme cold and ice-slicked roads to the Midwestern and Eastern United States on Monday, with the U.S. Martin Luther King Jr. Day holiday and an ongoing government shutdown allowing many to heed official advice to stay indoors.
The arctic blast of frigid air has followed a January storm that dumped more than a foot (30 cm) of snow and sleet across the Northeast, which started melting Sunday.
In a Chicago suburb, a 12-year-old girl died after a snow fort she had built after church on Sunday collapsed on her, according to the Arlington Heights Police Department. A 9-year-old girl she was playing with was treated for hypothermia after being dug out of the snow and was expected to survive, police said.
Temperatures fell to single-digits Fahrenheit (colder than -13 C) from New York City to Boston and through northern New England and froze melting snow late on Sunday and early Monday, said Marc Chenard at the National Weather Service's Weather Prediction Center in College Park, Maryland. Winds up to 30 to 40 miles per hour (48-64 kph) added possibly deadly wind chill.
"This is definitely dangerous, life-and-death kind of weather happening," Chenard said. "Minnesota and Wisconsin will see temperatures in the negative 20s."
"Boston will be just 3 degrees (Fahrenheit) this morning, with wind chills of minus 12 or more," he said. "New York City and D.C. will be in that same range, maybe hitting the teens later today. It'll be record or near-record cold."
The NWS issued wind-chill advisories and warnings for more than 10 states, from North Dakota and to East Coast metropolitan centers.
High temperatures for Monday are forecast at 17 Fahrenheit (minus 8 Celsius) for New York City and 12 F (minus 11 C) for Boston.
Many Americans had the day off work on Monday, either because of the holiday or because they are among the furloughed federal government workers who find themselves in the longest shutdown in U.S. history, caused by an impasse over funding U.S. President Donald Trump's plans to build more barriers on the U.S.-Mexico border.
More than 7,500 flights were delayed, mostly in New York and New England, according to FlightAware.com, down from more than 14,000 on Sunday.
Tuesday's weather will be only slightly warmer, Chenard said, with temperatures reaching the low 20s Fahrenheit in the Northeast.
(Reportihng by Rich McKay in Atlanta, additional reporting by Jonathan Allen in New York; Editing by Scott Malone and Nick Zieminski)
This story has not been edited by Firstpost staff and is generated by auto-feed.
Find latest and upcoming tech gadgets online on Tech2 Gadgets. Get technology news, gadgets reviews & ratings. Popular gadgets including laptop, tablet and mobile specifications, features, prices, comparison.
News & Analysis
By Jan Wolfe and Andrew Chung WASHINGTON (Reuters) - The U.S. Supreme Court appeared divided on Wednesday as it considered whether to protect Alphabet Inc's Google from a long-running lawsuit by Oracle Corp accusing it of infringing Oracle copyrights to build the Android operating system that runs most of the world's smartphones. The shorthanded court, down one justice following the death of Ruth Bader Ginsburg last month, heard oral arguments in Google's appeal of a lower court ruling reviving the lawsuit in which Oracle has sought at least $8 billion in damages.
World
MOSCOW (Reuters) - Russia has test launched its Tsirkon hypersonic cruise missile and successfully hit a target in the Barents Sea, a senior commander told Vladimir Putin on the Russian leader's 68th birthday on Wednesday.
World
By Nathan Layne (Reuters) - A Texas prosecutor said he will have a grand jury weigh whether to indict a white police officer charged with murdering a 31-year-old Black man, the latest shooting to trigger unrest over police brutality and racism in the United States. Wolfe City Police officer Shaun Lucas has been charged with murder by the Texas Rangers, which are investigating the Oct