Decoding US defence secy Hagel's comments on Indo-US ties
Hagel's averments during his New Delhi trip show that he has moved on and seems to have realized the importance of India. But the proof of the pudding is in eating.
In his just-concluded India visit, United States Defence Secretary Chuck Hagel has made several remarks that denote the Obama administration's strong desire to reboot India-US relations. Hagel's visit, third cabinet secretary-level visit to India from the US in a week, was more of an exercise in diplomacy rather than deal-making.
Hagel's three remarks need to be discussed and decoded.
Hagel offered co-production and co-development of military technology to India saying "As our interests align, so should our armed forces" and stressing the fact that the US has not made such an offer to any other country so far. He also rightly underscored the need for cutting down the bureaucratic red tape and making the India-US defence cooperation "results oriented".
Decoder: The US is taking a leaf straight from the decades-old India-Russia defence partnership. The Americans are doing no charity to India by dangling the co-production, co-development carrot before the Indians as they know that India is spoilt for choice and this is the only way to nibble into the lucrative Indian defence market. Co-production and co-development of military technology has been Russia's USP and that's why Moscow remained India's biggest defence exporter for decades. Other Western nations too have begun to recalibrate their defence sales strategies in a similar manner. A pertinent example is France in context of the Medium Multirole Combat Aircraft (MMRCA) deal that is in the works. As for doing away with the red tape, the world has already taken note of Prime Minister Narendra Modi's quotable quote for potential investors: "No red tape; only red carpet!"
Hagel said India "need not choose between closer partnership with America and improved ties with China," adding that "partnering with China is and should remain a priority for both India and USA without impeding their own relationship."
Decoder: This seems to be the result of a realization on part of the Americans that they are not going to succeed in coaxing India in taking a stronger position vis a vis China and forging anti-China US-led military alliances. The UPA government never did that. And the Modi government is even more unlikely to do this. On the contrary, though Modi continues to be wary of China, he is going to enlarge and deepen bilateral cooperation with China in all important fields.
Hagel urged India to increase its security cooperation with Japan and the US and made out a strong case for intensifying the trilateral defence cooperation. "As India looks east, and the US rebalances (refocusing from Gulf to Asia Pacific), collaboration in Asia Pacific region is ready for taking."
Decoder: While there is no doubt that India's relationship with Japan is very important – in fact, Japan is the most important friendly nation for India today – there is no way that India can make its ties with Japan overly China-centric. India and Japan started getting very close in the past six or seven years and the UPA government never played the China card with Japan or the Japan card with China in a blatant fashion. Yes, it is true that India-Japan bonhomie is the direct result of China flexing its military and diplomatic muscles in South China Sea and East China Sea regions. It is highly unlikely that the Modi government's foreign policy in this specific context will be any different from the previous government's foreign policy. And that is the way it should be.
The bottom-line is clear. India won't be foolhardy to forge closer alliances with the US and Japan at the cost of alienating China. In this sense, Hagel is right in saying that India "need not choose between closer partnership with America and improved ties with China."
The Chinese have repeatedly told their Indian interlocutors that a close-by neighbour (China) is better and more reliable than a faraway friend (the US). Moreover, India has seen the results of annoying China by going ahead with the nuclear deal with the US. It is another matter that the Indo-US nuclear deal, even though it has failed for the past six years in delivering to India what it promised, was the real strategic game-changer that put India truly on the global stage.
As for Chuck Hagel, it is quite a happy situation to see him making a volte face from his remark made in 2011 at Cameron University in Oklahoma. The video of his speech, soon after being confirmed as US defence secretary, had surfaced in February 2013. Hagel had then remarked thus: "India for some time has always used Afghanistan as a second front, and India has over the years financed problems for Pakistan on that side of the border."
Hagel's averments during his New Delhi trip show that he has moved on and seems to have realized the importance of India. But the proof of the pudding is in eating.
Find latest and upcoming tech gadgets online on Tech2 Gadgets. Get technology news, gadgets reviews & ratings. Popular gadgets including laptop, tablet and mobile specifications, features, prices, comparison.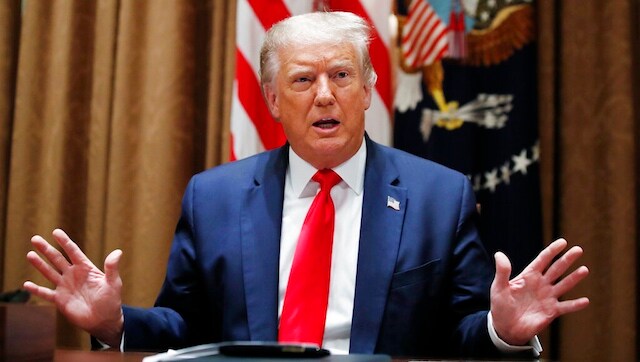 India
While the US has tested close to 65 million people for COVID-19, India would be second with 11 million tests, claimed the US president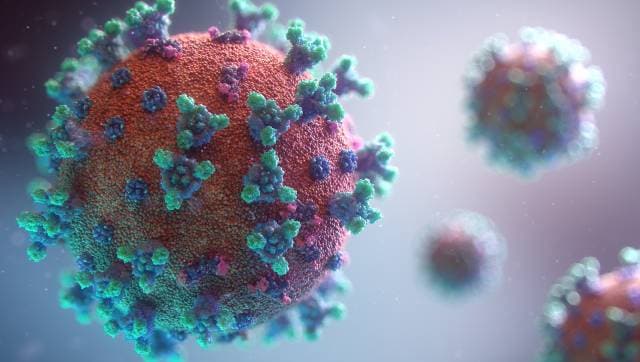 World
According to the Arizona Department of Corrections COVID-19 dashboard, 890 inmates at the state prisons and 564 staff members have tested positive
World
Azar's will be the highest-level visit by a US Cabinet official since the break in diplomatic ties between Washington and Taipei in 1979