Death toll from Philippine landslides, floods climbs to 85
MANILA (Reuters) - The death toll from landslides and devastating floods in the central Philippines triggered by a tropical depression climbed to 85, officials said on Wednesday, and 20 people were missing as rescuers slowly reached cut-off communities. The casualties, including young children, were mostly killed when their homes collapsed in landslides after days of heavy rain in several provinces in the central Philippines, said Ricardo Jalad, executive director of the national disaster agency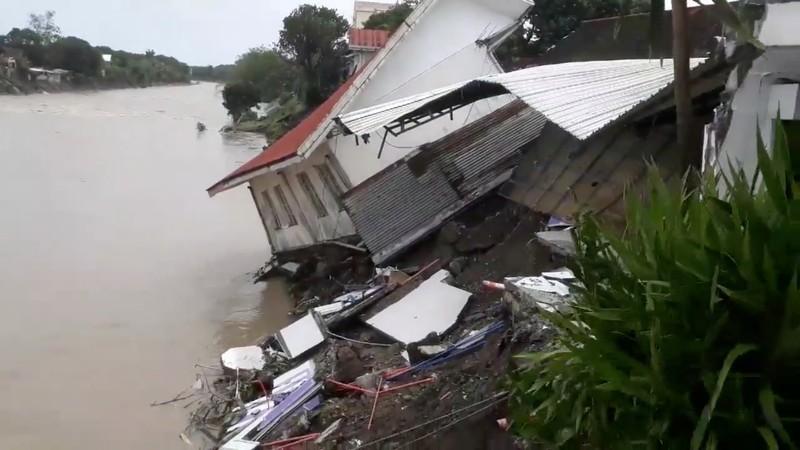 MANILA (Reuters) - The death toll from landslides and devastating floods in the central Philippines triggered by a tropical depression climbed to 85, officials said on Wednesday, and 20 people were missing as rescuers slowly reached cut-off communities.
The casualties, including young children, were mostly killed when their homes collapsed in landslides after days of heavy rain in several provinces in the central Philippines, said Ricardo Jalad, executive director of the national disaster agency.
"If we don't recover the missing or we recover them dead, that is 105 deaths, which we hope not," Jalad said.
The tropical depression, which weakened into a low pressure system before leaving the Philippines on Sunday, brought heavy rain that triggered landslides and flooding in the Bicol and eastern Visayas regions.
Officials put three provinces under a "state of calamity" to give them access to emergency funds.
Bicol, with a population of 5.8 million, was the hardest hit, with 68 killed in intense rains and landslides. Damage to agriculture in Bicol, which produces rice and corn, was estimated at 342 million pesos ($6.5 million).
Rescuers, including the police and military, used heavy-lifting equipment to clear roads leading to landslide sites and entered flooded communities using rubber boats.
"The sun is already out, with occasional light rains. We hope floods will subside," Ronna Monzon, a member of the operations personnel at the disaster agency in Bicol, told Reuters.
About 20 tropical cyclones hit the Philippines every year, with destroyed crops and infrastructure taking a toll on human lives and weighing down one of the fastest growing economies in Asia.
($1 = 52.58 Philippine pesos)
(Reporting by Neil Jerome Morales and Karen Lema; Editing by Paul Tait)
This story has not been edited by Firstpost staff and is generated by auto-feed.
Find latest and upcoming tech gadgets online on Tech2 Gadgets. Get technology news, gadgets reviews & ratings. Popular gadgets including laptop, tablet and mobile specifications, features, prices, comparison.
World
By Njuwa Maina WASHINGTON (Reuters) - Hopes that the rise in average global temperatures by 2100 might be capped below 2.5C can be all but ruled out if greenhouse gas emissions continue at the current rate, new research reassessing the atmosphere's sensitivity to CO2 suggests. The study, under the Geneva-based World Climate Research Program, offers the first clear progress in decades toward narrowing the range of temperature rise caused by doubling of carbon dioxide levels since pre-industrial times
World
By Joseph Ax (Reuters) - Democratic presidential candidate Joe Biden and former President Barack Obama blasted Republican President Donald Trump's handling of the coronavirus pandemic in a video aired on Thursday, as the Biden campaign tapped the star power of America's first Black president. Biden, who was vice president in the Obama administration, sat down facing the former president in a chair across a room for a "socially distanced" conversation. Both men released the video on Twitter, where Obama has 120.8 million followers, the most on the platform
World
MOSCOW (Reuters) - Russian President Vladimir Putin and U.S. President Donald Trump discussed arms control and Iran's nuclear arms programme in a telephone call, the Kremlin said in a statement on Thursday.