Dear Mitt, Dial M for Mamata
Does Mitt Romney have a hotline to Mamata Banerjee? Why are West Bengal's CM and America's presidential hopeful both harping about a left wing conspiracy?
Mitt Romney must have Mamata Banerjee on his speed dial.
He is blaming a "vast left wing conspiracy" for all his campaign problems. Apparently those damned leftists are not just forwarding  cartoons and planting booby traps for Didi's government in Kolkata, they are also out to derail the US Republican presidential campaign.
The problem, according to both Mitt and Mamata, is the biased media. "You do not see positively. You see negatively. If you see positively, the performance of the government is 100 out of 100," Mamata scolded the media.
The big difference between M & M is she is the government, and he's still the wanna be. So Didi gets to do her end run around the media. The West Bengal government just rushed through Promises Delivered, a 168 page glossy paperback  touting its 100 on 100 achievements. Romney, on the other hand, is just left whining to  sympathetic conservative talk show hosts
"Many in the media are inclined to do the president's bidding and that's an uphill battle we fight with the media generally," said Romney, the victim.
Both are happy to play the victim card. Mamata complains the West Bengal media only wants to pick on staged controversies. Romney complains the American media just harps about the  family Irish setter they crated on the roof of the family station wagon while heading off on a family vacation. The terrified dog had diarrhea which trickled down the windows and led to a hugely popular website DogsAgainstRomney.com. "The dog loved it," Romney's wife indignantly retorted blaming the diarrhea on the turkey he ate. Romney just said those attacks were the most wounding in his campaign.
But the problem for both West Bengal's CM and the GOP's great hope is that their wounds are self-inflicted.
Didi's defenders say give her time, it's not even a year since she's come into office, she might have been a cabinet minister but she's had no experience running a state, especially a dysfunctional one like West Bengal. Romney's problem, on the other hand, is a little too much experience. His record is a little too zig zag to easily explain away.
Commentator Richard Cohen listed some of those about turns in his PostPartisan blog on Washington Post.
He told the National Rifle Association he was one of them, in spirit and in membership. "There was not the tiniest suggestion that here was a man who just as confidently once embodied the anti-gun ethic of Massachusetts, the distant land he once governed," writes Cohen.
In 1994 he said he looked forward to the day when gays and lesbians could serve "openly and honestly" in the military. Now he's made it clear that day will not come if the US gets a President Romney.
In 2003 he said the global warming debate was "pretty much over" and it was having "an effect on our natural resources and now is the time to take action." In 2007, he decided global warming was something "the scientists haven't entirely resolved."
In 2002 he declared he would "preserve and protect a woman's right to choose." In 2007 he was ready to see "Roe v Wade (the case which legalised abortion) overturned."
The great talent of Romney is he can do these extraordinary back flips without a hair out of place. For Romney, writes Cohen "lying isn't a sin. It's a business plan."
Even a fellow Republican trying to drum up support for Romney couldn't resist taking a dig at his many contradictory avatars.
"If you're not sure about wanting to support Mitt Romney, whether you're liberal, whether you're very conservative, you ought to be excited because he's been on your side one time or another," said Texas Republican Louis Gehmert.
Then Gehmert tried to dig himself out of that hole by saying, "I'm not as excited as I am desperate. People in America, conservatives I know, are very desperate to replace this president."
What Romney is counting on in November is that conservatives will be so desperate to get rid of Obama they will unite behind him despite their misgivings.
That sounds not that unlike West Bengal circa 2011, when desperate to get rid of Buddhadeb and Co., West Bengal's voters decided to give Mamata a chance. It worked splendidly then even if some are having buyers' remorse now.
As the US presidential campaign hots up, Mitt Romney might look for some tips in Kolkata. I believe Derek O'Brien already gave a presentation on "My leader is a one-woman army who demolished Communism from India" at Yale University. They must have that in the archives somewhere.
If all else fails, Mitt, just dial M for Mamata.
Subscribe to Moneycontrol Pro at ₹499 for the first year. Use code PRO499. Limited period offer. *T&C apply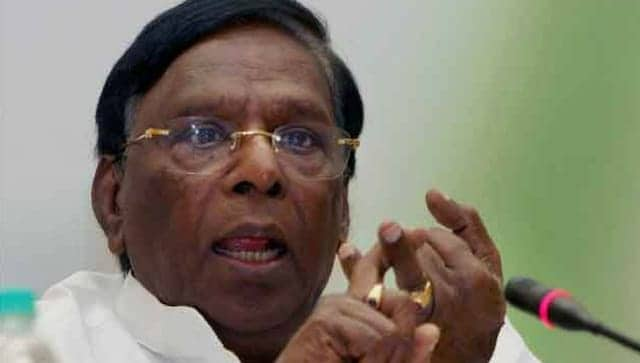 Politics
With the collapse of the Puducherry government, the Congress has lost its second government in a year after Madhya Pradesh
World
In mainland China, major events have been largely erased from public memory by censorship. Critics fear that model is being imported to Hong Kong.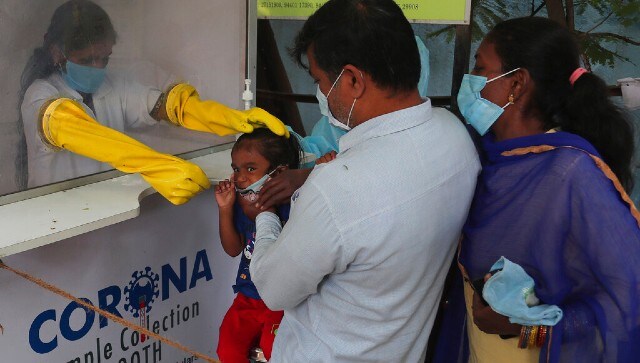 India
It is important to reiterate that the argument of 'natural herd immunity' remains largely a thereotical one, and cannot be relied on to mitigate the disease, especially with millions of vaccine doses ready