At least 50 killed in deadly clashes in Central African Republic's Bria despite ceasefire
Bodies lay in the streets and at least 35 people were wounded in fighting in a town in the Central African Republic
Bangui: Around 50 people were killed on Tuesday in the Central African Republic town of Bria when fighting erupted between rival armed factions despite the signing a day earlier of a peace deal aimed at ending years of bloodshed, the town's mayor said.
Bodies lay in the streets of Bria, around 580 km (360 miles) northeast of the capital Bangui, and dozens of more people were treated for wounds including gunshots, aid workers after clashes broke out at dawn.
Thousands have died and a fifth of Central Africans have fled their homes in the conflict that broke out after mainly Muslim Seleka rebels ousted President Francois Bozize in 2013, provoking a backlash from Christian anti-balaka militias.
Thirteen of the 14 armed groups along with representatives from the government signed Monday's accord in Rome. The deal, brokered by the Roman Catholic Sant' Egidio peace group, called for an immediate ceasefire.
But the fighting in Bria broke out between former Seleka members and anti-balaka fighters less than 24 hours later.
"I can say there are around 50 dead. There are 42 bodies that were taken to the hospital. There are also bodies in the neighbourhoods that have not been picked up yet," mayor Maurice Belikoussou told Reuters.
Witnesses said houses were looted and set on fire during the clashes. The medical charity Medecins Sans Frontieres (MSF) said it had already received 35 wounded by 9.30 am (0830 GMT) at the hospital, it runs in the town. Most had been shot.
The presence of rival factions in Bria has made the town a regular flashpoint, including during fighting that killed around 300 people and displaced 100,000 last month.
Tuesday's clashes broke out near a camp housing people who had been forced to flee previous bouts of violence, according to the country's UN peacekeeping mission, MINUSCA.
"We regret the presence of armed elements in IDP (Internally Displaced Persons) camps, which causes problems not just in Bria but also in other locations. It's a reality," said MINUSCA spokesman Vladimir Monteiro.
Monday's peace deal is only the latest in a series of agreements aimed at putting an end to the conflict in the Central African Republic, which has in recent months witnessed some of the worst bloodsheds in years.
The office of President Faustin-Archange Touadera, who was elected last year, applauded on Tuesday what it said was "a historic accord". However, other reactions in the capital Bangui were less optimistic.
"(This accord) simply follows the same scenario repeated over and over," said Joseph Bindoumi, president of the Central African League of Human Rights. "Those who signed are mocking the people."
Sports
Capsules for all 24 teams at the European Championship
World
From elementary school essay competitions to patriotic films to an unending parade of speeches, banners, and news headlines, China is in the midst of celebrating the CCP's 100-year anniversary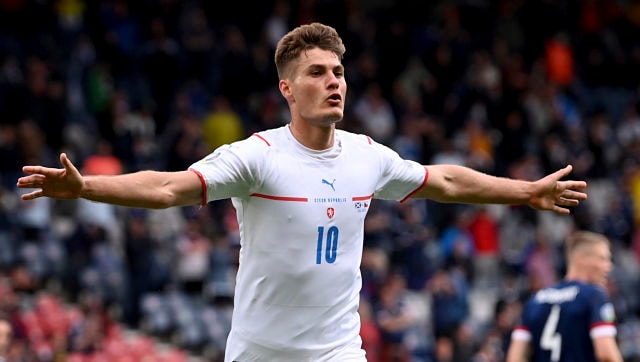 Sports
Elsewhere on day four of the tournament, Slovakia edged out 10-man Poland 2-1 in Saint Petersburg.