Dawood Ibrahim's whereabouts found in Karachi, Pakistan: Report
CNN News18 has claimed to expose the lies of the Pakistan government about the whereabouts of Dawood Ibrahim through a sting operation.
The whereabouts of underworld don Dawood Ibrahim, wanted for the 1993 Mumbai serial blasts, have reportedly been found in Pakistan. Corroborating an earlier claim of Hindustan Times, CNN News18 said in a report that Ibrahim is indeed living in Pakistan. Through a sting operation, the news channel found out his address, which they claim is, D 13, Block 4, Clifton, Karachi. It is one of the five addresses mentioned in India's dossier to Pakistan.
In the sting operation, the news channel reporters pretended to be looking for a local contractor who has borrowed money from them and is currently working at Ibrahim's house. To their surprise, all the locals pointed them towards the above-mentioned place.
Even the guards of D 13 did not deny the fact that the house belonged to a man named 'Dawood Ibrahim'. CNN News18, however, further added in their report that one of the guards saw through the pretext and asked the reporters, "So what are you making this movie for?"
The video released by the channel shows top angle shots of the house, where the gangster is reportedly residing. The property is barricaded on all sides and is surrounded by vacant plots of land on two sides. The report also said that there is a mosque inside the premises. CNN News 18 also claimed to have spoken to police officers who confirmed the address of Ibrahim.
In a report dated 22 August, 2015, Hindustan Times too revealed that Indian intelligence agencies were in possession of an April 2015 telephone bill addressed to D 13, Block 4, Clifton in the name of Ibrahim's wife Mehjabeen. This was in response to Pakistan High Commissioner Abdul Basit's comment that even the Indian government is not sure of Dawood's whereabouts. He also urged India to "share information on Dawood if you have any." It is probably time for India to do exactly that and for Basit to take note.
You can watch the CNN News18 video of the sting operation here:
First Cricket News
Follow the full scorecard and live ball-by-ball commentary on the second Twenty20 International between West Indies and Pakistan on our live blog here
First Cricket News
The two boards were forced into the alteration to the scheduled tour dates after West Indies' current ODI series against Australia was rocked by a positive Covid-19 test which saw Thursday's second match suspended.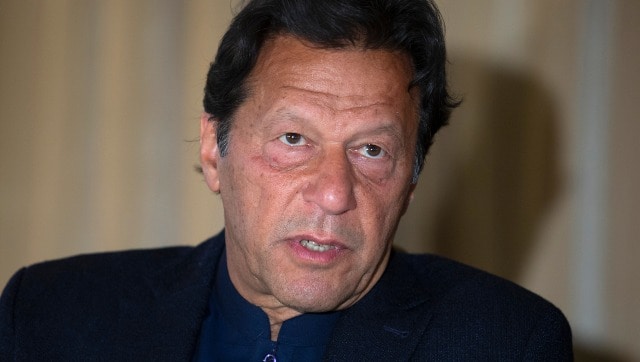 World
Last month, the Pakistani prime minister's comments on sexual violence drew severe backlash after he suggested that avoiding 'temptation in society' is the way to prevent sexual violence against women