Dalai Lama in Arunachal: China is underestimating India; bullying Narendra Modi won't work
China has accused India of deliberately playing the Tibet card to upset Sino-Indian relations, demanded that Delhi return Tawang, and warned Modi not to challenge China's bottom line by raising engagements with Dalai Lama
Some of the rhetoric China has used against India around Dalai Lama's visit to Arunachal Pradesh has been inflammatory even by its own disparaging standards. I am not even referring to the jingoistic vocabulary habitually spewed by its State-controlled media. The Chinese foreign office has been periodically threatening India with "serious damage" to bilateral ties, and asking New Delhi to make a choice in the wake of the Tibetan spiritual leader's planned visit to the Tawang monastery.
When nations run into mutual disagreements over sensitive topics, there remains at least an attempt to mask the animosity with civility. In the world of diplomacy, even staid words like "dissatisfaction" or "concern" are considered strong enough to drive home official positions. This isn't a quirk of silk-tie diplomacy, but a time-tested strategy. Restraint in language allows both sides to sit across the table and mitigate areas of friction.
Unfortunately, Beijing has consistently shown a casual disregard for diplomatic niceties. It has issued naked threats against India over Dalai Lama's trip to the monastery in Arunachal's Tawang district — considered to be one of the holiest of Tibetan Buddhist sites and the birthplace of the sixth Dalai Lama.
China's "sensitivities" stem from the location of the monastery (it claims territorial right over Tawang) and a belief that the site — which has a non-Tibetan mongpa appointed by the Dalai Lama as its current head — is the seat of Tibetan defiance against Chinese sovereignty. Beijing claims that by merely allowing the 81-year-old to attend a monastery in his capacity as a spiritual leader, India has harmed its "territorial integrity".
Despite India's repeated assertions that no political motives should be read into a purely religious trip to Tawang, an area the Dalai Lama has visited several times in the past, and a clear commitment from Home Minister Kiren Rijiju that India is committed to the 'One China' policy, Bejing has displayed an exaggerated sense of rage.
On Wednesday, its foreign office released another strong statement. Blaming India for "damaging bilateral ties" through obstinacy by allowing the Dalai Lama to visit disputed Arunachal Pradesh, China said it will lodge a diplomatic protest.
"India in disregard to China's concerns obstinately arranged the Dalai Lama's visit to the disputed part of the eastern part of China-India border, causing serious damage to China's interests and China-India relations," its foreign ministry spokesperson was quoted as saying.
In words that are clearly provocative in nature, Beijing warned India that border tension will "escalate" if Dalai Lama's visit isn't immediately canceled.
"We demand the Indian side immediately stop wrong actions, not hype up sensitive issues and take concrete steps to safeguard growth of India-China relations. India is keenly aware of the role of the 14th Dalai Lama. Arranging this visit to the disputed areas not only runs counter to India's commitments on Tibet, but will escalate the dispute in border areas," Hua Chunying, the foreign affairs spokesperson, was quoted as saying by Hindustan Times.
In the last 24 hours China, through its foreign office and State-controlled media, has accused India of deliberately playing the Tibet card to upset Sino-Indian relations, demanded that Delhi return Tawang, and warned Prime Minister Narendra Modi not to challenge China's "bottom line" by raising public engagements with the monk. It has also issued a rather explicit threat that not listening to these directives may lead to an escalation of the border dispute. Stripped to the bone, China is threatening India with military retaliation unless it falls in line.
Alongside the rhetorical bombast, China is also adding robust military strategic infrastructure along the disputed LAC. As Rajeev Bhattacharyya wrote in Firstpost earlier, "China is busy building at least two more roads in the Tibet Autonomous Region that will soon reach the LAC ahead of Mechuka in West Siang district of Arunachal Pradesh. The hilly and meandering route from LAC to Mechuka was one of the entry points of the People's Liberation Army (PLA) in 1962 and it had reportedly reached a place called Gurudwara, which is only 15 kilometres from the subdivision headquarters."
This isn't a recent development. BBC had reported in 2014 that India is trying to play catch-up when it comes to border infrastructure along LAC after long ignoring the strategic benefits these hold for China. One of Narendra Modi's very first initiatives after assuming office in 2014 was to order the construction of a 1,800-km road along the mountainous region of LAC, stretching from Tawang "to where the borders of India and China meet with Myanmar".
The BBC report also quoted Lt Gen. JR Mukherjee, former chief of staff in India's eastern army, as saying, "China has vastly beefed up its military infrastructure in Tibet and we are only catching up. Unless we do that, China will always arm-twist us on the border and try to impose a solution on its terms."
In other words, China is consistently behaving as the big bully in the class.
Instead of diplomacy based on persuasion, highlighting of mutual interest and mitigation of friction points, it uses coercion as a foreign policy tool. Beijing doesn't seem to understand friendship and mutual cooperation in international relationships. Its geo-strategy is based either on intimidation or patronage. Depending on the geopolitical or economic might of the nation it wishes to engage with, the strategy is calibrated between these two rigid principles.
It claims exaggerated sense of betrayal over India's decision to allow Dalai Lama a Tawang visit, yet allows its own territory to be used by anti-India forces, like Paresh Barua's Ulfa faction — a banned terror group in India — which is issuing threats against Dalai Lama. Wanted in India, Baruah, according to a NDTV report, is said to be hiding in China and there have been reports that Ulfa even has training camps in the Chinese territory.
China sees red over the spiritual leader meeting his followers in the Tawang monastery, yet sees no compunction in letting the China-Pakistan-Economic-Corridor (CPEC) cut through Gilgit-Baltistan, an Indian area illegally occupied by Pakistan.
Recent reports even indicate that Beijing is nudging Islamabad towards announcing Gilgit-Baltistan as Pakistan's "fifth province", that will allow greater control over the disputed territory.
It is rather rich for China to expect that India will remain super sensitive towards its territorial integrity while it goes about trampling upon India's territorial concerns.
While there is little doubt that China is a bully, we must also understand the source of its power. Beijing's coercive foreign policy in dependent on two big enablers — its economic and military might. It has also been aided by America's declining geopolitical influence and the popular pushback against globalisation.
Every bully works on an assumption that the subject it bullies wants to avoid unpleasantness at all costs. From that point, it develops a mental advantage. As former diplomat Amit Dasgupta recently wrote in Hindustan Times, "Where Xi Jingping seriously miscalculated is that he took Prime Minister Narendra Modi's hospitality as subservience, when it was, in fact, a hand of friendship. He needs to recall that Beijing's behaviour in 2016 could not have won any friends in New Delhi."
The People's Liberation Army intruded into India's side of LAC even as Modi was playing the perfect host to Jinping — a snub the prime minister is unlikely to forget in a hurry. From sending warships to South China Sea, extending military-strategic influence in Far East, to hosting a delegation from Taiwan, Modi has since taken a series of steps aimed at showing China that India is not intimidated by its bullying.
Recent Chinese fears over Dalai Lama's visit arise from speculation that the spiritual leader may announce his successor from Tawang, a possibility China is desperate to avoid. The game isn't over yet.
Find latest and upcoming tech gadgets online on Tech2 Gadgets. Get technology news, gadgets reviews & ratings. Popular gadgets including laptop, tablet and mobile specifications, features, prices, comparison.
World
During discussions after signing the agreement, Maldivian Minister of Defence Mariya Didi said the framework will strengthen defence and security cooperation between the two countries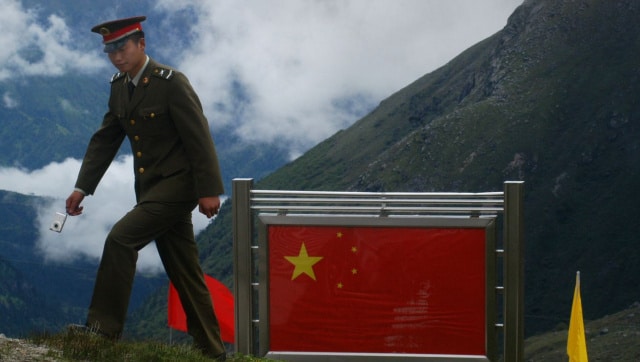 India
'All five will now be placed under quarantine as per COVID-19 protocols and thereafter be handed over to their families,' a defence spokesperson said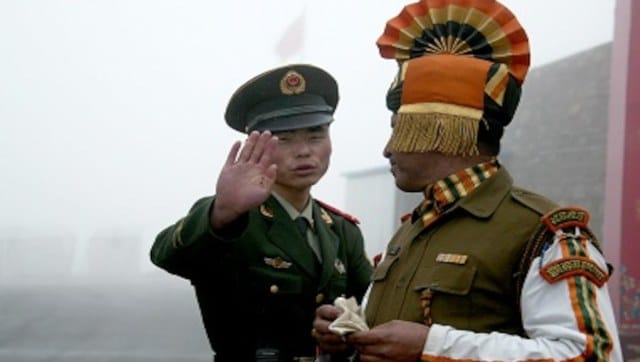 India
Reports of the abduction have come at a time that the Indian Army has enhanced its deployment along the 3,400 km-long LAC