Cyprus finds another victim of suspected serial killer
NICOSIA (Reuters) - Police in Cyprus found human remains on Sunday in an ongoing investigation into a suspected serial killer thought to have gone on a killing spree that claimed seven female victims and went undetected for almost three years. Police say the suspect, a career officer in the Cypriot army, has confessed to killing five women and the six- and eight-year-old daughters of two of his victims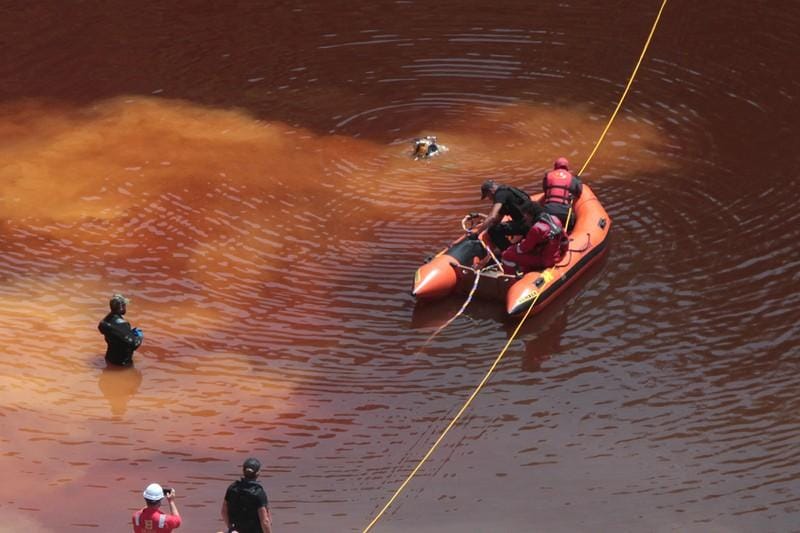 NICOSIA (Reuters) - Police in Cyprus found human remains on Sunday in an ongoing investigation into a suspected serial killer thought to have gone on a killing spree that claimed seven female victims and went undetected for almost three years.
Police say the suspect, a career officer in the Cypriot army, has confessed to killing five women and the six- and eight-year-old daughters of two of his victims. He connected with the women on an online dating site.
Four bodies have so far been found, after a female body in a state of decomposition was found on Sunday in a suitcase retrieved from a highly toxic lake close to an abandoned mine west of the capital Nicosia, police sources said.
"After great and persistent effort and many difficulties a travel case was pulled from the lake, containing the body of a woman, and a block of cement," said Neofytos Shailos, head of Nicosia Criminal Investigation Department.
It appeared to belong to an adult, Shailos told journalists.
Tourists stumbled upon the first victim, discovered by chance in a disused mining shaft, two weeks ago.
A mother and daughter from Romania are thought to have disappeared in September 2016, and the last of his victims, from the Philippines, around August 2018.
The bodies of three women have been discovered in recent days. One has been identified as Marry Rose Tiburcio, 39, reported missing in May 2018. The bodies of the other two victims are thought to belong to a woman from the Philippines and a woman from Nepal, who went missing last year.
Police have been accused of failing to investigate the disappearances properly when they were reported.
In response, police said a restrictive legal framework hampers the ability of authorities to check things such as phone records without a specific court order, issued only on the grounds that a criminal offence punishable by more than five years in prison is suspected.
Tiburcio, the first victim discovered, was found on April 14. Her six-year-old daughter Sierra is missing. Almost a week later a second victim was found in the same mine shaft, and on April 25 a third at a firing range some 15 km away.
(Reporting by Michele Kambas; Editing by Dale Hudson and Toby Chopra)
This story has not been edited by Firstpost staff and is generated by auto-feed.
Find latest and upcoming tech gadgets online on Tech2 Gadgets. Get technology news, gadgets reviews & ratings. Popular gadgets including laptop, tablet and mobile specifications, features, prices, comparison.
Business
By Diptendu Lahiri (Reuters) - Gold prices surged to their highest since October 2012 on Tuesday, driven by a weakness in the U.S. dollar and widespread monetary stimulus packages by central banks as a jump in coronavirus cases dents the economic outlook
Business
By David Shepardson WASHINGTON (Reuters) - India's ministry of civil aviation said on Tuesday it was considering allowing some international carrier flights to resume after Washington accused India of "unfair and discriminatory practices." The Indian ministry said in a statement posted on Twitter that as "we move from controlled and managed aviation evacuation of our citizens in different parts of the world and foreign nationals from India, we are now looking at the possibility of establishing bilateral arrangements." The U.S. Transportation Department issued an order Monday to require Indian air carriers to apply for authorization prior to conducting charter flights beginning in 30 days. The department sought "to restore a level playing field for U.S.
Business
By Devik Jain and Medha Singh (Reuters) - Wall Street's three major indexes rose on Tuesday as improving economic data and the prospect of more stimulus bolstered hopes of a swift recovery, while a jump in technology shares powered the Nasdaq to another record high. White House advisor Larry Kudlow said tax rebates and direct mail checks are on the table in the next coronavirus relief bill.