Cyclone Mora hits Bangladesh, several Indian states prepare for extreme weather
Cyclone Mora hit the shores of Bangladesh on Tuesday morning, as several Indian states also prepare for its arrival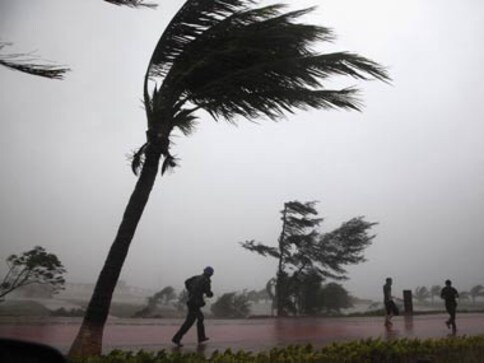 Cyclone Mora hit the shores of Bangladesh on Tuesday morning, packing winds of up to 117 kilometres per hour after authorities evacuated hundreds of thousands of people from low-lying coastal villages in the country, AFP reported.
The storm made landfall on the coast between Cox's Bazar and the main port city of Chittagong at 6 am, the Bangladesh Meteorological Department said in a special weather bulletin, the report said.
On Monday, a massive evacuation campaign was launched in Bangladesh along its southern coastline, as the Met department had issued the highest level of warning signal in a scale of 10 for two maritime ports in the country, NDTV reported.
Meanwhile, several eastern and northeastern Indian states have put out warnings and begun evacuation activities to prepare for the severe cyclone.
A warning was issued in Mizoram on Monday that cyclone Mora accompanied by a thunderstorm and very heavy rainfall is likely to lash the state on May 30 and 31, another NDTV report said.
The report added that the Mizoram Disaster Management Authority and the Disaster Management and Rehabilitation Department received a warning that the cyclone was most likely to lash Mizoram, Nagaland, Manipur and Tripura on Tuesday and Wednesday, an official statement said.
Meghalaya government also issued warning of strong winds and heavy rainfall on Monday in view of Mora, saying that the cyclonic storm is likely to make a landfall in the north east region in the next 48 hours, PTI reported.
The statement from the Indian Meteorological Department advised people to take precautions as the cyclone could trigger massive landslides and flash floods in the state.
After having made landfall in Odisha on Monday, Cyclone Mora is likely to intensify in the region. According to local media houses, Odisha government on Monday has put four districts — Mayurbhanj, Balasore, Jajpur and Bhadrak — on alert.
With inputs from PTI
Politics
Malik was appointed the governor of Bihar on 30 September, 2017. He was then sent to Jammu and Kashmir in August 2018 and later to Meghalaya in 2020
India
A recent media report claimed that SP Malik would not be joining any political party after his retirement and will continue to work for the welfare of farmers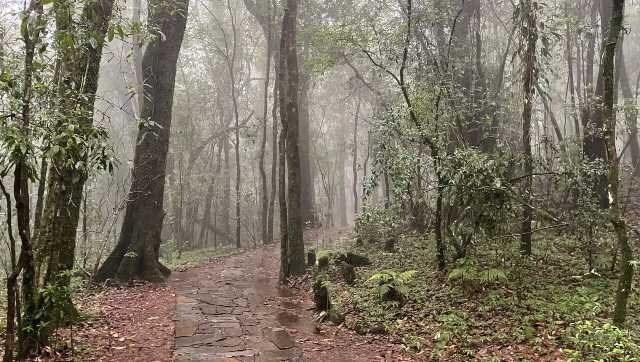 India
The local belief is that Mawphalang sacred grove still serves as a portal between worlds