Crimea mourns victims of mass shooting
KERCH, Crimea (Reuters) - Hundreds of residents in the Crimean port city of Kerch commemorated on Friday the victims of a college mass shooting in which an armed teenager killed 20 people, mostly his fellow pupils, and injured dozens more. The suspected attacker was found dead from a self-inflicted gunshot wound after Wednesday's attack, which recalled shootings at schools in the United States. Mourners laid flowers and wept as they filed past closed coffins, set out on a public square in the centre of the small city of 146,000 people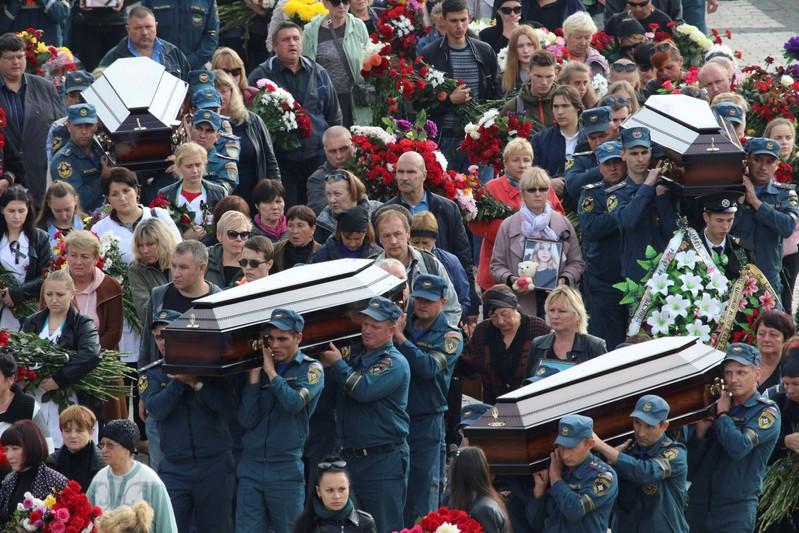 KERCH, Crimea (Reuters) - Hundreds of residents in the Crimean port city of Kerch commemorated on Friday the victims of a college mass shooting in which an armed teenager killed 20 people, mostly his fellow pupils, and injured dozens more.
The suspected attacker was found dead from a self-inflicted gunshot wound after Wednesday's attack, which recalled shootings at schools in the United States.
Mourners laid flowers and wept as they filed past closed coffins, set out on a public square in the centre of the small city of 146,000 people.
"This is a terrible tragedy for Kerch, for such a small city," said Galina Pesklyonova, 62.
Some residents wore only black and clutched portraits of the victims.
Vadim Vlasyuk, 18, who escaped the attack, said he was unsure if he would be able to return to the college.
"I saw it all - the blood, the corpses," he said. "It was terrifying. We didn't know where to run."
President Vladimir Putin on Thursday blamed the attack on globalisation, saying a problem that began in the United States had spread around the world through online communities on the Internet.
The attack prompted calls for the security services in Russia to have greater control over the Internet.
Russia annexed the Black Sea peninsula of Crimea from Ukraine in 2014.
(Reporting by Mikhail Antonov; Writing by Tom Balmforth; Editing by Gareth Jones)
This story has not been edited by Firstpost staff and is generated by auto-feed.
Find latest and upcoming tech gadgets online on Tech2 Gadgets. Get technology news, gadgets reviews & ratings. Popular gadgets including laptop, tablet and mobile specifications, features, prices, comparison.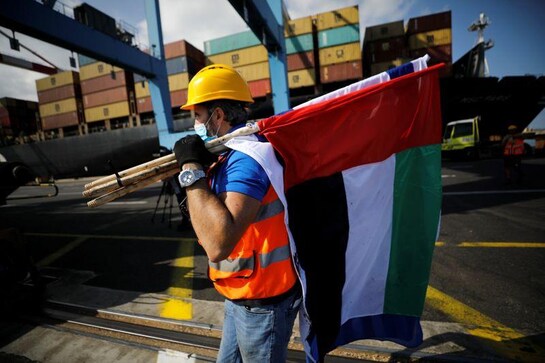 Business
By Rami Amichay HAIFA, Israel (Reuters) - The ship-to-shore crane paused above the cargo ship just arrived from Dubai, then set its load down on the pier in Israel.
Business
By Noor Zainab Hussain, Carolyn Cohn and Ludwig Burger LONDON/FRANKFURT (Reuters) - The world is racing towards a vaccine in record time, stirring public concerns about safety to the extent that nine leading developers have felt compelled to issue a pledge to uphold scientific standards and testing rigour. Yet, while more than 40 experimental COVID-19 vaccines are being tested on humans, the insurance companies with decades of experience in assessing the risks of clinical trials don't see anything to be unduly concerned about.
Business
By Huw Jones LONDON (Reuters) - The European Union's securities watchdog said it expects to make a statement soon on where shares listed in the bloc must be traded after Britain's full departure from the European Union in December.