Creator of 3-D printed guns flies to Taiwan amid U.S. sex assault accusation
By Gina Cherelus (Reuters) - A Texas man at the center of a legal battle over his plan to make instructions available for 3-D printed plastic guns flew to Taiwan after learning police in Austin were investigating an accusation he had sex with an underage girl, police said on Wednesday. Cody Wilson, 30, was placed under investigation after a counselor on Aug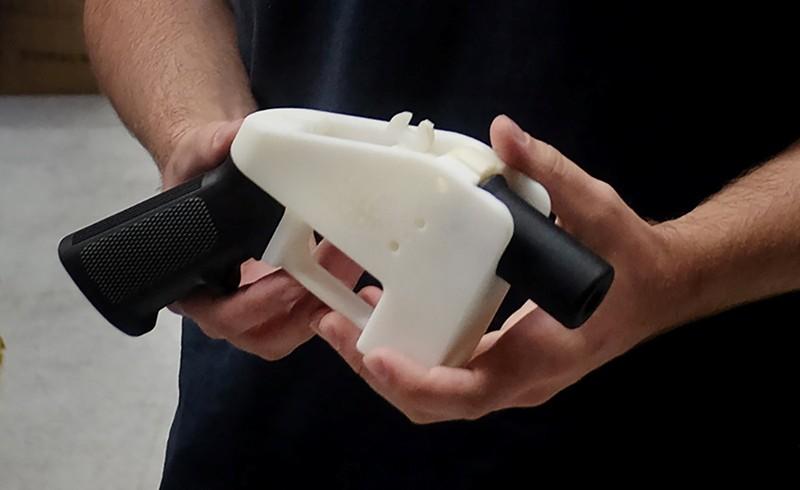 By Gina Cherelus
(Reuters) - A Texas man at the center of a legal battle over his plan to make instructions available for 3-D printed plastic guns flew to Taiwan after learning police in Austin were investigating an accusation he had sex with an underage girl, police said on Wednesday.
Cody Wilson, 30, was placed under investigation after a counselor on Aug. 22 told police that a 16-year-old girl had said she was paid $500 to have sex with Wilson at an Austin hotel, Austin Police Commander Troy Officer said at a news conference.
Police later interviewed the girl and on Wednesday obtained a warrant for Wilson's arrest, but by then he had caught a flight to Taiwan, Officer said.
"We know Mr. Wilson frequently travels for business. We don't know why he went to Taiwan," Officer said. "But we do know before he left he was informed by a friend of the victim that she had spoken to police and the police were investigating him for having sex with a minor."
Taiwan does not have an extradition treaty with the United States.
The island's Criminal Investigation Bureau told Reuters on Thursday that it had not received any request on the matter from the United States, and it was not immediately clear whether Wilson was in Taiwan.
Wilson founded the group Defense Distributed, which has been selling 3-D firearm-design files on flash drives via regular mail after a U.S. federal judge barred the group from posting the blueprints online.
A lawyer for Wilson did not immediately respond to a request for comment.
In an Aug. 27 interview with police, the teenager said she had exchanged messages with a man using the screen name "Sanjuro" on SugarDaddyMeet.com, according to a police affidavit. The girl said "Sanjuro" later revealed his real name, described himself as a "big deal" and exchanged nude photos with her.The girl said she and Wilson had sex at a local hotel on Aug. 15, according to the document. Her statement was corroborated with security video footage and records showing Wilson registered as a guest at the hotel that night, police said.
Wilson sparked a legal battle in 2015 after he challenged a government ban on posting the blueprints for printing 3-D guns to the internet, claiming it infringed on his rights to free speech and to bear arms.
The Trump administration earlier this year reached a settlement lifting the ban for Defense Distributed. But 19 states and the District of Columbia challenged that decision in court in July, arguing that publishing the blueprints would allow criminals easy access to unregistered weapons.
Last month, U.S. District Judge Robert Lasnik in Seattle ordered Wilson not to post blueprints online. Instead, Wilson began selling them by mail, saying the judge's order did not bar him from doing so.
(Reporting by Gina Cherelus in New York; additional reporting by Alex Dobuzinskis in Los Angeles and Yimou Lee in TAIPEI; Editing by Bernadette Baum and Lisa Shumaker)
This story has not been edited by Firstpost staff and is generated by auto-feed.
World
The incident occurred in Dasu area of Upper Kohistan district of Khyber Pakhtunkhwa province where Chinese engineers and construction workers are helping Pakistan build a dam which is part of CPEC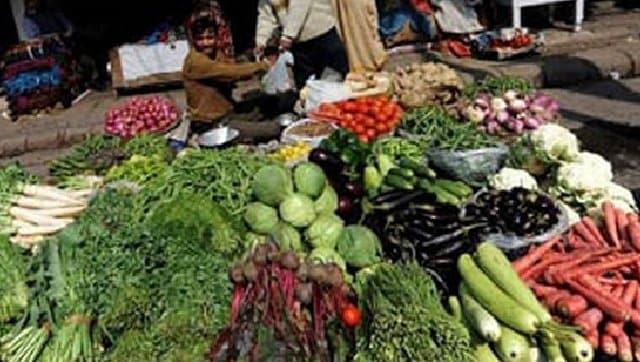 Business
Inflation in fuel and power basket eased to 32.83 percent during June, against 37.61 percent in May
India
The Pulitzer prize winner, who was in Kandahar covering operations against Taliban, was killed when he was riding along with the Afghan Special Forces